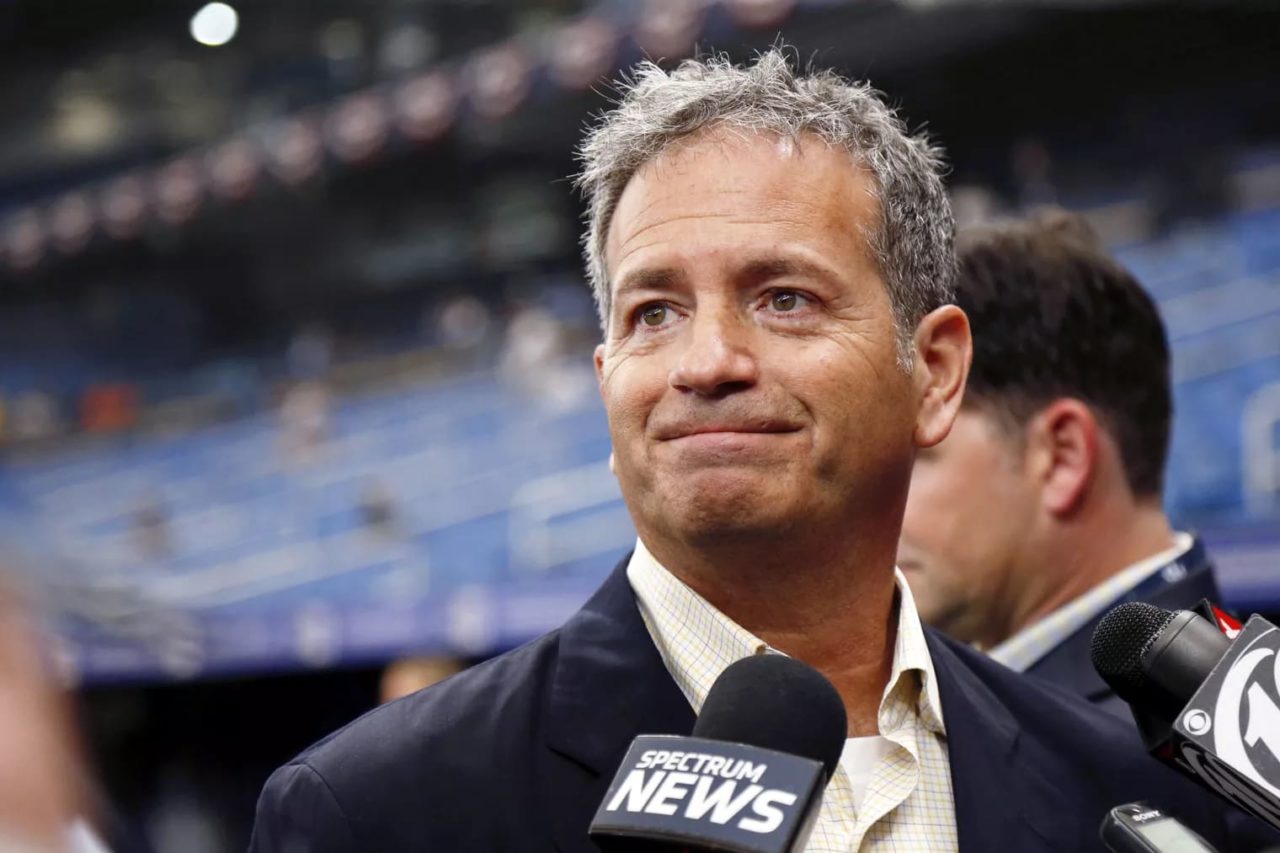 Rays owner set to meet with St. Pete's mayor Tuesday.
With his pitch to cut short the Rays' tenure in Tropicana Field and start summering in Montreal, Stu Sternberg solidified his place atop the region's rankings of least-favorite franchise owners.
It's a title that, earlier in the decade, was firmly held by the Glazer family, who allowed Buccaneers games to be blacked-out as Raheem Morris – and then Greg Schiano – turned the once-proud franchise into cellar-dwellers.
Clearly, Lightning owner Jeff Vinik doesn't belong in this conversation, as he's achieved a Mark Cuban/Bob Kraft-level of reverence in his adopted hometown. 
Vinik could probably get caught in an illicit Kennedy Avenue massage parlor and still get anything he wanted from city and county officials.
So how did Sternberg – once celebrated as the Wall Street whiz kid who transformed a sad Tampa Bay expansion team into a pennant-winner – become so vilified? It didn't happen overnight.
It likely started with the "if you don't build it, they won't come" attitude he took toward a new ballpark shortly after buying a controlling interest in the Rays in 2005. He planted seeds that Tropicana Field was an unfit place to watch baseball.
Sternberg certainly wasn't the first to suggest it, and many fans probably agreed; but ever since he pulled his waterfront stadium plan off the table in 2008, Sternberg hasn't been willing to put his money where his mouth is on a new ballpark.
He developed a reputation of trying to squeeze money out of the community, and his now-decade-old self-fulfilling prophecy that nobody wants to watch games at the Trop turned Sternberg, once a sympathetic character, into a scorned one.
In 2011, Rays historian (yes, there is such a thing) Jonah Keri wrote, "If you go to a restaurant and the waiter keeps insulting you and even insulting the restaurant, you're going to stop going."
He was right: after 10 years of Sternberg's stadium campaigning, Rays fans stopped going to the Trop, as attendance steadily dropped from 23,148 in 2009 to 14,259 in 2018.  
What else explains a 38% decline in attendance during a decade where the team remained outstanding, Tampa Bay's population and corporate base both grew, the economy got stronger, tickets remained reasonably-priced, and teenage Rays fans matured into young adults with disposable income?
You can't blame traffic for the huge declines; yes, I-275 has issues, but the area also saw major improvements to Gandy Boulevard, the I-4 interchange, and I-275 in Pinellas County.
So the only real explanation for the major drop in attendance – and Sternberg's drop in popularity – is his negative attitude toward playing in St. Petersburg and fans who choose to agree with him and watch from home instead.  
Sternberg insulted the restaurant – and its patrons – a few too many times.
But wait, then 2019 happened!  
Even following his wildly-unpopular Montreal snowbird idea, Sternberg is seeing fans come back to the Trop. It may have taken $2 ticket offers and an early playoff exit from his typical summer entertainment competition, the Lightning … but the Rays' 2019 attendance has ticked up to 15,520 per game.  
In a year where MLB has seen an overall 2% drop in attendance, the Rays are seeing 4% growth from the same time last year and a 9% uptick from their end-of-2018 numbers.
Meanwhile, the team continues to win, ensuring their games at the Trop will remain relevant into the fall.
Just as Sternberg's vilification didn't happen overnight, his revival won't be immediate either. But give him credit for continuing to put a winning product on the field in baseball's most competitive division, as well as bringing (some) fans back to the ballpark in 2019.
Can Sternberg continue to offer deals to Rays fans, downplay his desires to leave, and climb out of Tampa Bay's team-owner doghouse? Absolutely.
But the real question is, does he want to?