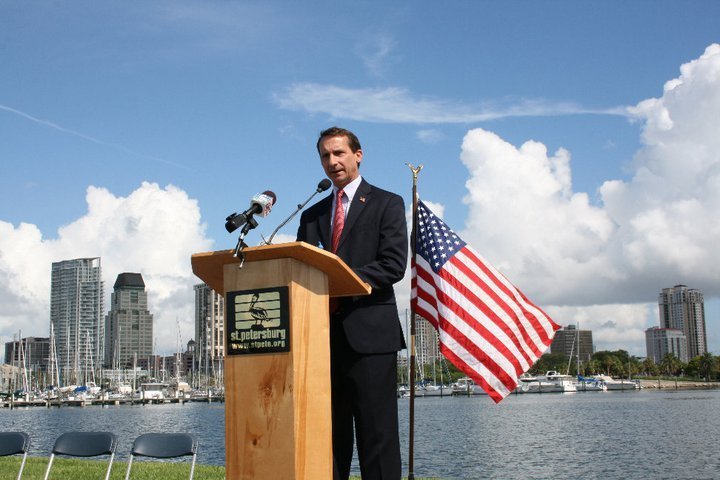 Montanari leads in almost every demographic.
A St. Pete Polls survey released Monday shows St. Pete City Council member Ed Montanari with a healthy lead over his competition.
In a survey conducted July 17-19, Montanari leads his two challengers — Orlando Acosta and Zac Collins — with 33 percent compared to Acosta's 15.5 percent.
Collins claimed just 7.5 percent support in the polls, indicating a likely general election matchup between Montanari and Acosta. 
More than 44 percent of respondents were still undecided. 
Voters were asked who they would vote for in the primary election next month. Montanari is the only Republican in the race, which shows in his polling support from conservatives. 
Republican respondents favored Montanari over Acosta 42 percent to 9 percent, with 42 percent undecided. Republican voters made up the majority of survey respondents with 105 responses. Only 68 Democrats and 35 independent voters were polled.
Democrats were more likely to favor Acosta, but Montanari still has an edge with 28 percent compared to Acosta's 16 percent. Democrats are also more undecided than Republicans with more than 54 percent saying they hadn't chosen a preferred candidate yet. 
Acosta actually performed the best among independent voters with nearly 26 percent support compared to Montanari's 23 percent. Collins also performed the best in the survey among independent voters with more than 17 percent support.
Young voters in the race are overwhelmingly more engaged, according to survey results. Only 28 percent of that demographic indicated they were still undecided. 
Montanari leads every age demographic. Among voters 18 to 20, Montanari has nearly 56 percent support with Acosta claiming just 11 percent. 
Collins only broke double-digit support in four demographics. Among those, only two demographics had a significant response. 
The survey lacked racial diversity: 196 of the 208 survey responses were from white, non-Hispanic voters. Only two black, non-hispanic voters, three Asian or Pacific Islander voters and three Hispanic voters were polled. Four respondents indicated unknown or other for their race. 
The primary election is Aug. 27.  The top two vote-getters will face off in the Nov. 5 general election. 
Montanari is the District 3 incumbent representing parts of northeast St. Pete. 
St. Pete Polls conducted the survey independently. It has a 6.8 percent margin of error.