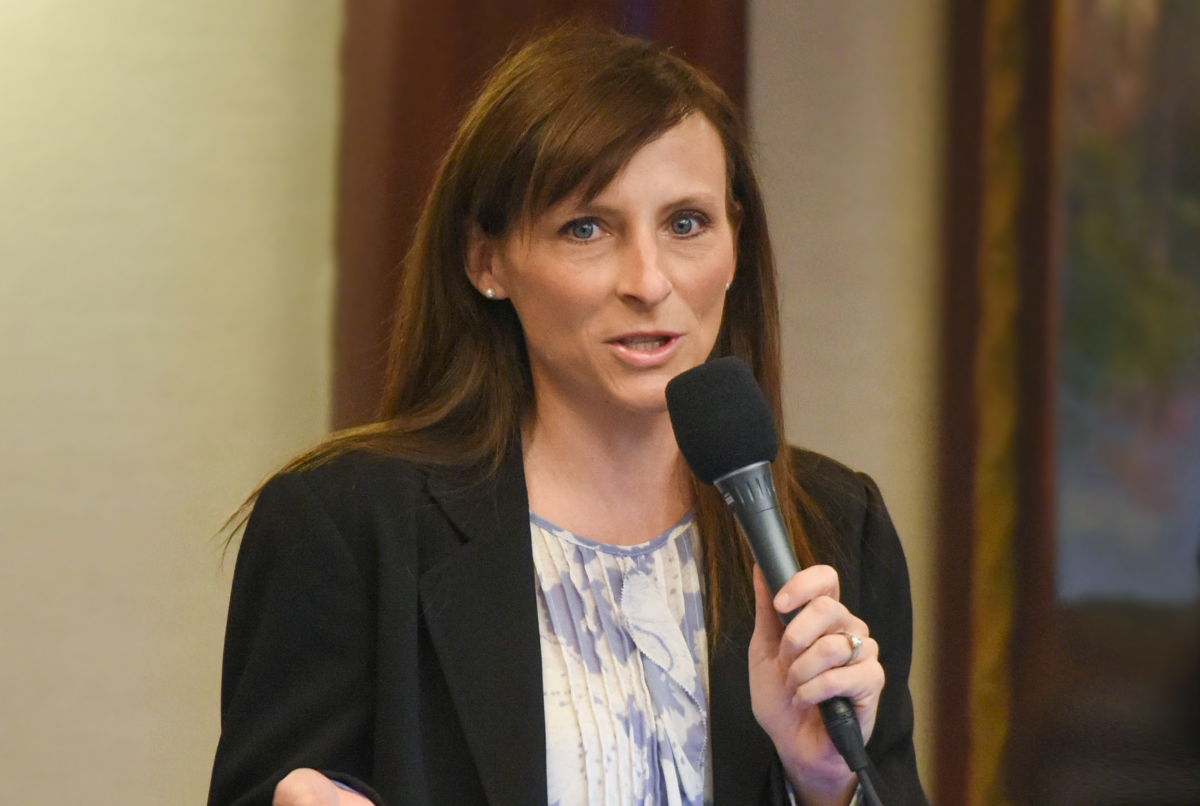 One Democrat has announced. Others names are also floating around Sarasota.
Democrat sources say it's likely there will be a Democratic primary in the race to succeed state Rep. Margaret Good. That said, some of the most discussed names have yet to commit to running.
Good's entry into a Congressional contest against U.S. Rep. Vern Buchanan leaves open Florida House District 72. As one of four state House districts won by Donald Trump but held by Democrats, Democrats acknowledge a need to recruit a strong successor.
Rita Ferrandino, former Sarasota County Democratic Party chair, hasn't made her mind up whether to enter the race: "There are no decisions of any sort on my side," she said. "I feel strongly that a strong candidate for that seat is needed."
Should she run, Ferrandino's long-time political work come to play in a region where she has worked with virtually every Democratic campaign from governor to hospital board. She also would bring an expertise on education as a founding partner of ARC Capital Development.
"As a business owner with deep connections to the area, I think those are important things in a candidate," she said.
Florida Young Democrats president Wesley Beggs, a former Sarasota County Commission candidate, has also been suggested within Democratic circles.
She ran for the local office in 2018 against incumbent County Commissioner Alan Maio, a Republican, and lost by almost 16,000 votes countywide.
But within District 72, which is entirely contained in Sarasota County, the race was closer, with her losing there by just 277 votes of nearly 82,000 cast.
And as Florida Politics reported on Monday, Drake Buckman, a Sarasota attorney previously flirting with a state Senate run, has already announced he will seek Good's House seat.
So who's out? Sarasota City Commissioner Hagen Brody told the Herald-Tribune he won't run. Former Sarasota County School Board candidate Nick Guy also said he can't see himself running for the seat in 2020.
And Ed James III, who ran for the seat in 2016 and lost to Republican Alex Miller, said he's going to sit this one out.
He's been focusing on local initiatives, like successful ballot measures to move Sarasota city elections to fall and moving Sarasota County Commission elections to single-member voting.
And with Good – the region's most prominent Democratic incumbent – focused on Capitol Hill, there's room for any other ambitious Democrats to throw their own hats in the ring.
On the Republican side, two candidates – Fiona McFarland and Donna Barcomb – were already vying to challenge Good.
Notably, the district has historically been one of the swingiest in Southwest Florida. Good followed Miller, who left less than halfway through her first term in office. Miller followed state Rep. Ray Pilon, who won three terms and lost to Good in November.
When largely the same district was numbered District 69, Pilon won the seat by defeating Democratic state Rep. Keith Fitzgerald. Fitzgerald followed Republican state Rep. Donna Clarke, who won three terms.
Before Clarke, Democrat Shirley Brown, now a Sarasota School Board member, held the seat 1992-2000. She followed Republican Dave Thomas.