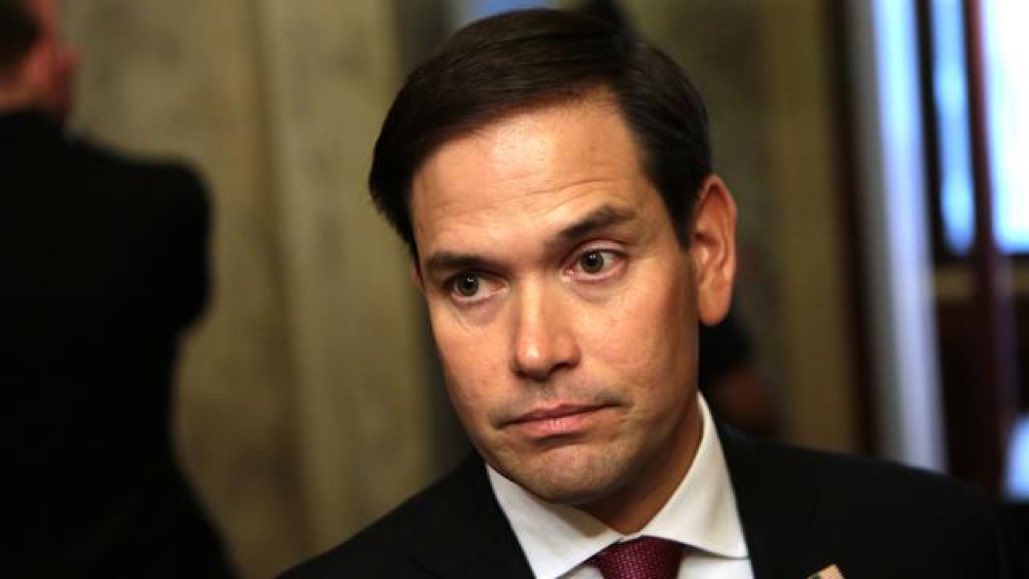 "We must ensure that this critical infrastructure is up to par."
Republican U.S. Sen. Marco Rubio has introduced legislation that would set guidelines aimed to help the Coast Guard catch up on over $2.6 billion in infrastructure maintenance backlog.
Rubio has introduced the Coast Guard Shore Infrastructure Improvement Act in the Senate. That's a companion bill to a House measure filed in June by Democratic U.S. Rep. Debbie Mucarsel-Powell.
The House approved that measure Wednesday.
The effort stems from a report from the Government Accountability Office highlighting that $2.6 billion backlog and pushing the Coast Guard to rework its process for addressing maintenance issues.
According to that report, "About 45 percent of the Coast Guard's shore infrastructure is beyond its service life."

"Florida is home to four Coast Guard Sectors and multiple units, including stations, equipped with shore infrastructure assets that are vital to executing Coast Guard missions," Rubio said.
"This legislation seeks to address the Coast Guard's maintenance backlog, which includes construction and improvements to facilities damaged by recent hurricanes. We must ensure that this critical infrastructure is up to par to support our servicemen and women who are always ready to protect our nation."
The measures from Rubio and Mucarsel-Powell would give the Coast Guard one year to establish plans to cut down on the backlog and brief the Congress on those plans.
"We must rebuild our Coast Guard in a strategic way — one that accounts for stronger storms that will only worsen with climate change. This bill will ensure that the Coast Guard has the processes in place to carry out crucial shore infrastructure repairs," Mucarsel-Powell said.
"Coasties often spend their personal time working on infrastructure improvements. It is unacceptable that they have to sacrifice their rest and family time to repair crumbling buildings. Passing this bill will help ensure America's security, the success of our Coast Guard, and the well-being of our servicemembers."
Rubio was joined in filing the Senate version by GOP U.S. Sen. Dan Sullivan of Alaska. Sullivan also released a statement explaining his decision to get behind the bill.
"The brave men and women of the U.S. Coast Guard do an amazing job protecting the homeland day in and day out and often on a moment's notice, in some of the toughest conditions," Sullivan said.
"By implementing the GAO's recommendations proposed in this bill, we can insure that our Coast Guard's shore side infrastructure is up to the standards these men and women deserve and need to effectively serve our nation."