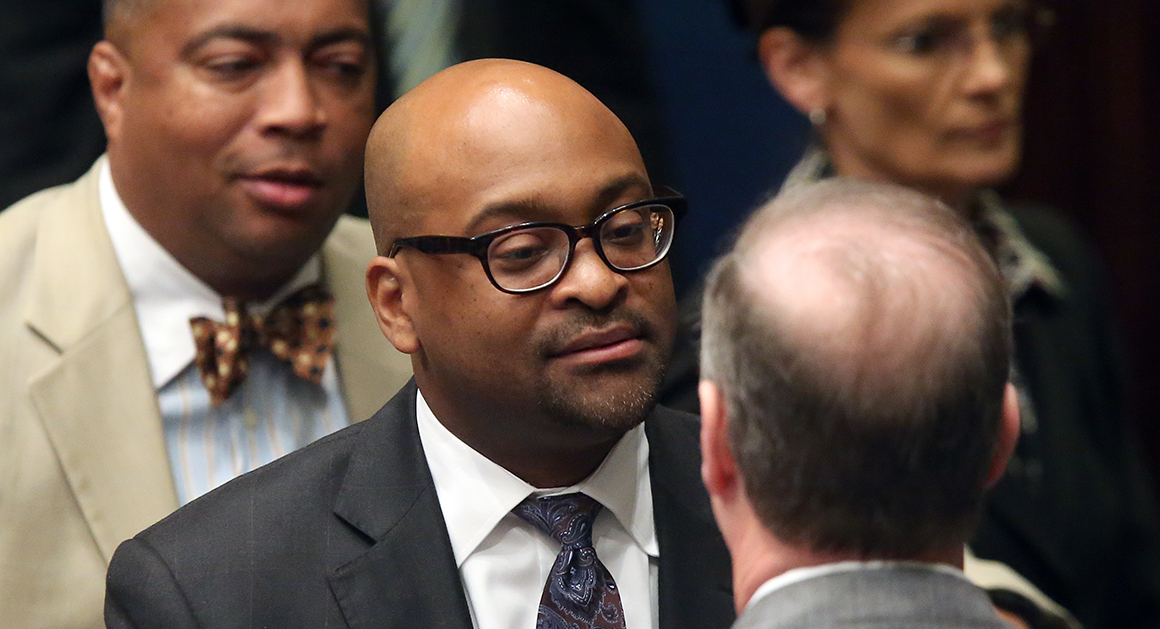 "These representatives have aren't doing what they're supposed to do."
Recently-retired firefighter Wilbur Harbin has added his name to the list of Senate District 35 candidates, becoming the sixth person to file for the 2020 contest.
Harbin and the others are seeking to replace term-limited Sen. Oscar Braynon II.
This is Harbin's first political campaign. "I'm brand spanking new," he said of his political experience.
Harbin, who is running as a Democrat, says he's served as a firefighter in South Florida for 28 years. The last 13 of those years, Harbin says, was spent as a battalion chief.
He retired from that post with Miami-Dade County Fire Rescue in Feb. 2019. And while Harbin has always watched politics from after, he said he's begun attending more commission hearings in cities within SD 35 since retiring.
When asked why he decided to take the plunge and run for political office, he framed himself as an outsider, saying he was unsatisfied with what he saw in Tallahassee.
"These representatives have aren't doing what they're supposed to do," Harbin said.
"For me, the leadership is the problem. I think that's the biggest problem in the country, is a failure of leadership. And it trickles down from federal, state, local government."
Harbin was born and raised in South Florida and graduated from Miramar High School. He went on to earn a Bachelor's Degree in Organizational Leadership from St. Thomas University. He later earned a Master of Professional Studies degree in Management, also from St. Thomas.
While Harbin is relatively new to the political scene, he said his time as a firefighter makes him "tailor-made" to know how to serve in SD 35. The district covers portions of Broward and Miami-Dade counties including Miramar, West Park, Miami Gardens and Opa-locka.
"I worked in all those areas as a firefighter, Lieutenant, Captain, Battalion Chief," Harbin said.
"We're used to being responsible for a battalion. What a battalion is: it's a geographical area that contains a certain number of stations. But for a Senate District, it would be your district, your cities."
Harbin said he's still working on refining his political platform. But he listed four top priorities should he earn the SD 35 seat: education, health care and mental health awareness, government accountability, and the economy.
Also competing for the Democratic nomination are former Sen. Daphne Campbell, Miami Gardens City Councilman Erhabor Ighodaro, Rep. Shevrin Jones and former Rep. Cynthia Stafford.
Serial candidate Josue Larose has filed to run as a Republican.
While the field is packed with experienced politicians, Harbin argued being a political novice might not be such a bad thing.
"It's time that people want to step and do something step up and do it," Harbin said.
"They say, 'Be the leadership you want to see.' And if I think our current representatives can do better, I want to have an opportunity to see if I can do better."