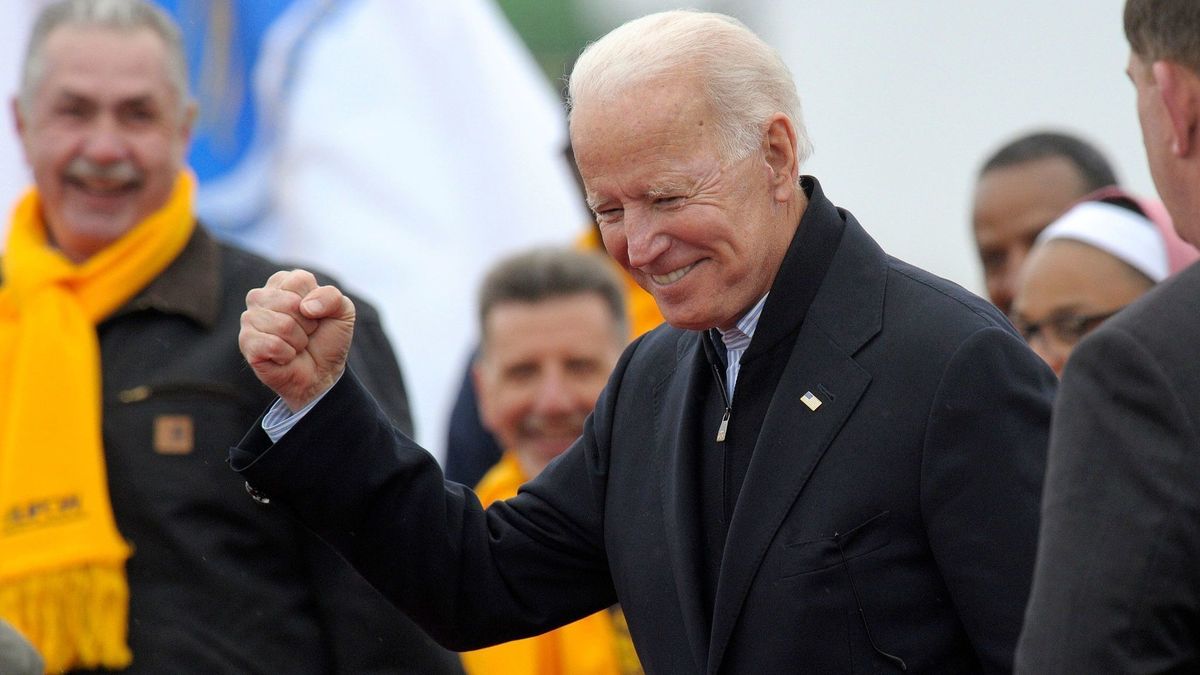 Biden leads the field with 33 percent support.
A new survey from Fox News has former Vice President Joe Biden maintaining a comfortable lead on the rest of the Democratic presidential field.
That's despite several other surveys showing a drop in Biden's support following the first Democratic debate in Miami.
In the newest poll, Biden leads the field with 33 percent support, followed by U.S. Sen. Bernie Sanders of Vermont with 15 percent.
U.S. Sen. Elizabeth Warren of Massachusetts sits in third place with 12 percent support, followed by U.S. Sen. Kamala Harris of California at 10 percent and South Bend, Indiana Mayor Pete Buttigieg at 5 percent.
U.S. Sen. Amy Klobuchar of Minnesota and former tech executive Andrew Yang each earned 3 percent support. No other candidate gathered more than 2 percent support.
Biden took the stage on night two of the Democrats' first debate, held at the end of June at the Adrienne Arsht Center. That event saw a headline-grabbing exchange between Biden and Harris over the issues of segregation and busing.
Harris criticized Biden for his previous opposition to busing ordered by federal courts. Biden defended his record as a Senator in the aftermath of the debate. But Harris earned plenty of press — and support in the polls — following that night.
A polling average from RealClearPolitics shows Biden's support dropping near the end of June and early July while support for Harris rises.
In recent weeks, those trends have begun to shift slightly. But the new survey from Fox News shows very little change from their previous poll, taken in mid-June prior to the first debate.
Biden's support is actually up one point, from 32 percent to 33 percent. Harris gained two points, going from 8 percent to 10 percent.
Sanders also gained two points, while Warren went up by three points. Buttigieg's support dropped by three points since mid-June, going from 8 percent to 5 percent.
But those small changes paint a relatively similar picture to where the race stood in June. The Democrats are set for another debate at the end of July, giving candidates another chance to make a mark on the contest.