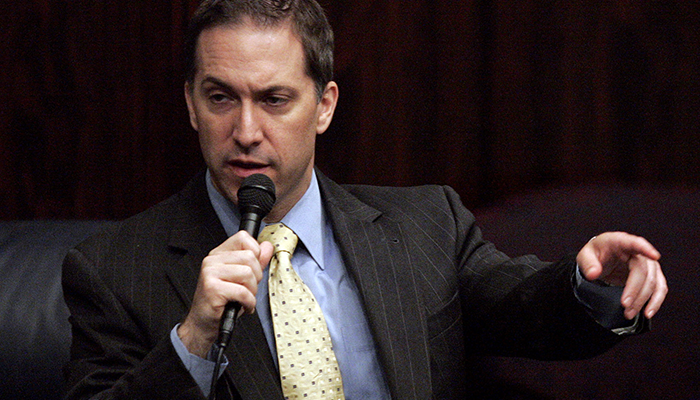 "Hopefully, these fines and stipulations will make future sham write-in candidates think twice."
The Florida Commission on Ethics has issued a new round of sanctions against so-called "sham" write-in candidates for filing inaccurate financial forms.
Palm Beach County State Attorney Dave Aronberg and Constitution Revision Commission member Sherry Plymale filed the ethics complaints. The filings were a means of sanctioning candidates that Aronberg and Plymale argue had been recruited to shut out voters from what would otherwise be an open primary process.
The commission issued $500 fines against William Kruse, a former candidate for Nassau County Commission, and Barbara Hulse Brooke, a former candidate for Walton County Commission.
A $250 fine was levied against Jared Reddick, who ran for the Marion County Commission.
In all three races, the write-in candidates blocked Democrats and nonparty affiliated voters from participating in those respective elections., where only Republicans appeared on the ballot.
While Florida is a closed primary state, that's supposed to change in an instance where all candidates declared are members of a single party.
"If all candidates for an office have the same party affiliation and the winner will have no opposition in the general election, all qualified electors, regardless of party affiliation, may vote in the primary elections for that office," the Florida Constitution says.
That's because, in an instance where only Republicans are running, the primary serves as the de facto general election. But state Division of Elections officials previously ruled that if a write-in candidate enters the race, that primary will become closed, as the write-in candidate technically offers "opposition in the general election."
That's even though no write-in candidate has won a modern-era race in the state, and the vast majority make little to no impact.
And while parties don't admit it, they can use that "loophole" to shut out members of the opposition from having any say in a given district.
The Ethics Commission did not rule on whether that occurred here; instead, the board focused on the candidates' failure to complete those financial forms properly.
The Kruse and Brooke fines were reported in June, though were still pending final approval by the commission. The candidates were also forced to admit wrongdoing.
"Hopefully, these fines and stipulations will make future sham write-in candidates think twice before agreeing to take away the right to vote from Floridians," Aronberg said.
"Previously, these sham candidates were assured of anonymity and impunity. No longer."
Former Senate District 30 candidate Josh Santos, whose candidacy blocked out Republicans from voting in the 2018 primary, was also recently fined $250.