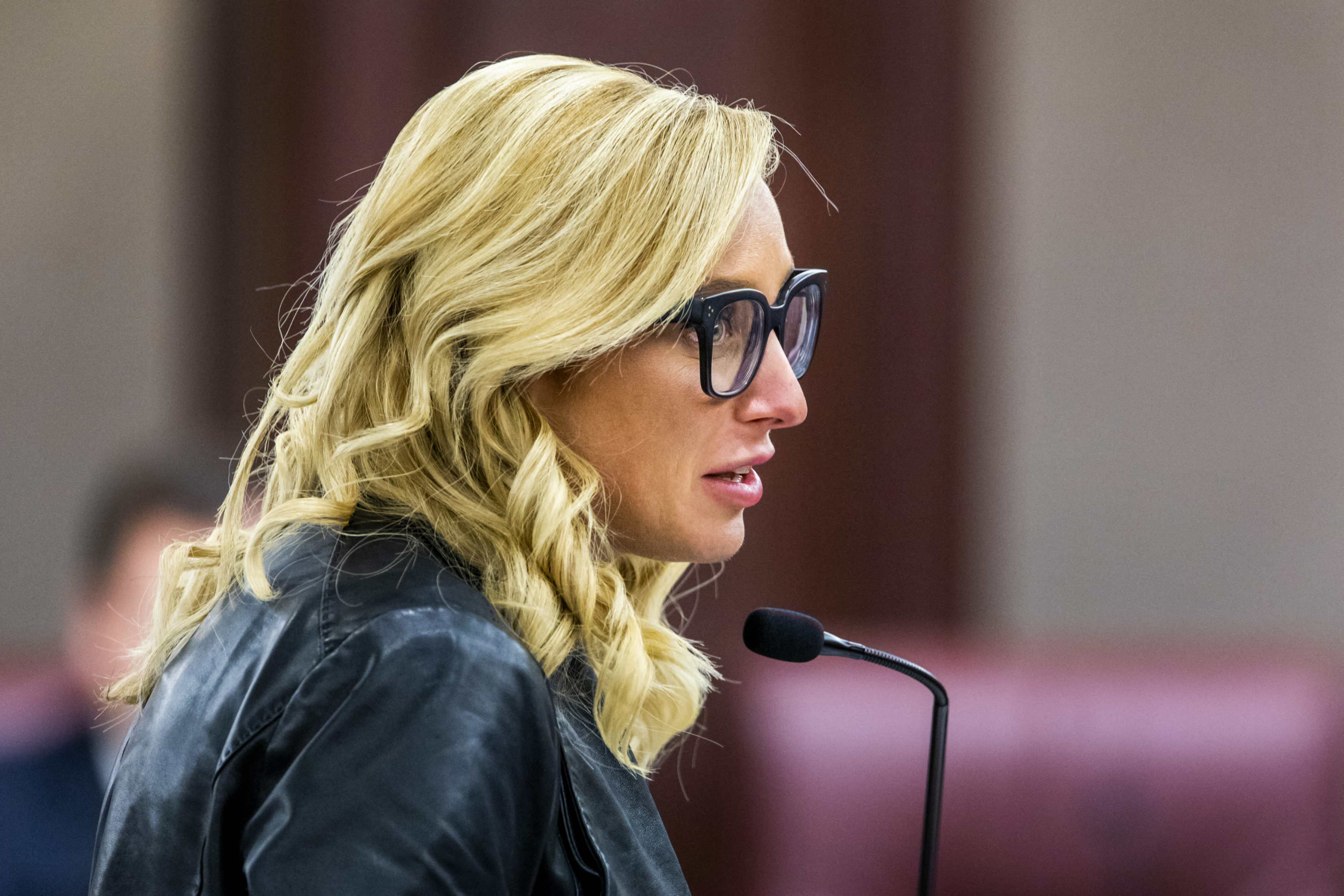 "Do you stand with me?"
Sen. Lauren Book is searching for public support after calling for a state investigation of the Palm Beach County Sheriff's Office over a work release program granted to alleged child sex trafficker Jeffrey Epstein.
That investigation by the Florida Department of Law Enforcement would look into allegations Epstein continued to assault young girls while on work release.
"Do you stand with me?" Book wrote on Twitter. "Sign this petition to support an FDLE investigation into PBSO's handling of #Epstein."
Epstein faced charges back in 2008 after allegedly having sex with several underage girls. But the U.S. Attorney's office in the Southern District of Florida, run by then-U.S. Attorney Alex Acosta, declined to pursue federal charges.
Instead, Epstein faced far less stringent state-level charges. Though Epstein was forced to register as a sex offender, he spent just 13 months in jail. Most of that was on supervised release, where Epstein was allowed to leave during the day for work.
Acosta recently resigned as Donald Trump's Labor Secretary amid renewed outrage over the leniency of that deal.
But additional reporting has also questioned Epstein's actions while on work release. The program, operated under Palm Beach County Sheriff Ric Bradshaw, saw Epstein unsupervised for hours at a time, according to deputy logs.
The Sheriff's Office has opened an internal criminal investigation to determine whether deputies acted improperly.
"Sheriff Bradshaw shares Sen. Book's concerns," said PBSO spokesperson Teri Barbera. "That is why he has ordered an internal investigation to determine if in fact the system failed 11 years ago and hold those accountable for any failures and ensure that it won't happen again."
But Book wants an additional state review of the program and of the actions of PBSO deputies.
Gov. Ron DeSantis has said he is reviewing the request.
Meantime, Book said she's begun receiving threats following her call for an investigation of PBSO.
The petition being pushed by Book can be viewed on the Lauren's Kids website. Lauren's Kids is a non-profit run by Book for child sexual abuse survivors.