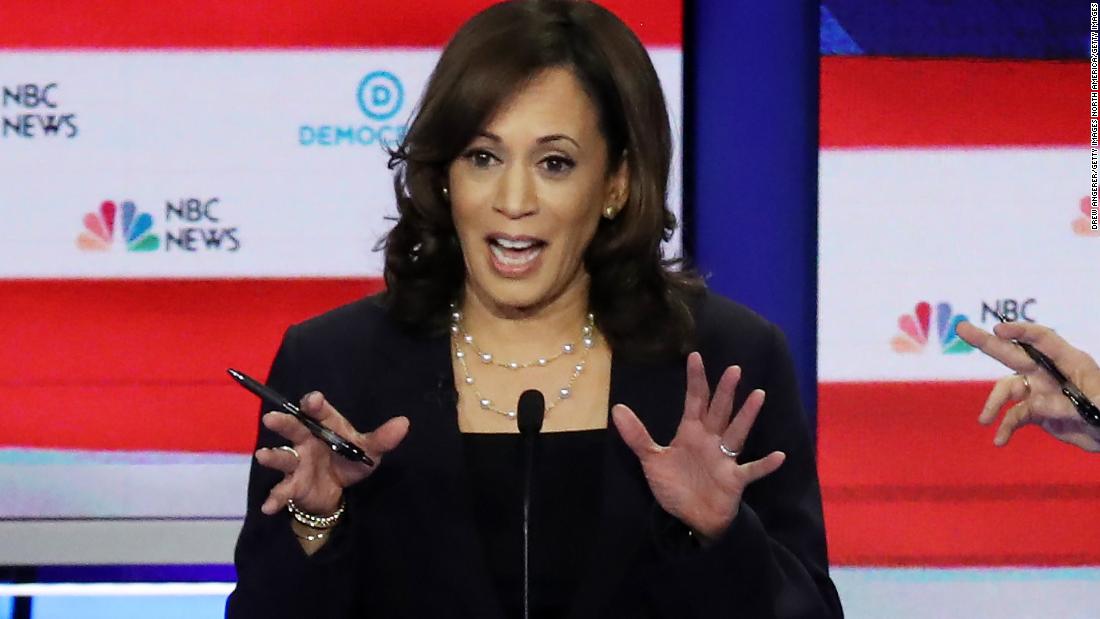 As of Monday evening, the odds say Harris will get the biggest post-debate bump.
Much like in sports, if you want real insight into how a political match will play out, ignore the television analysts and ask a gambler.
With the second round of Democratic debates taking place Tuesday and Wednesday night in Detroit, gamblers are laying down cash on which candidates will peak in post-debate polling.
In addition to the bevy of online options to bet on the winner of the Democratic primary (most sites have Kamala Harris trading between 2-to-1 and 4-to-1, with Joe Biden a close second), the site PredictIt is also running a prop bet on which candidate will see the biggest polling boost following this week's debates.
The favorites? Harris, Elizabeth Warren, and Pete Buttigieg.  Among front-running Democrats, gamblers are giving Joe Biden and Bernie Sanders longer odds at improving their hand with this week's debates.
PredictIt is an online prediction/betting site run by Victoria University of Wellington in New Zealand. Participants can place wagers on candidates and other political props by buying "shares" on a bet, costing between 1 cent and 1 dollar per share.
As of Monday evening, the odds of Harris getting the biggest post-debate bump in the crowded field were trading at 28 cents, correlating with a 28 percent confidence level. Warren's shares were trading at 20 cents, while Buttigieg was trading at 18 cents.
Biden was a distant fourth, trading at 14 cents per share, with Sanders seventh at eight cents.
The fifth-highest odds for a post-debate bump belonged to New Jersey Sen. Cory Booker, with Montana Gov. Steve Bullock, who will make his first debate appearance Tuesday night, sixth.  Booker and Bullock polled at 1% and 0%, respectively, in the most recent Rasmussen survey, released late Monday.
Rounding out the oddsmakers' best bets for a post-debate bump were Andrew Yang and Beto O'Rourke. No other candidates were offered as betting options by PredictIt.
Rasmussen serves as the index for the PredictIt wagers. Biden led the way in this week's poll at 32 percent, followed by Sanders at 15 percent, Warren at 9 percent, and Harris at 7 percent.  No other candidate reached 5 percent of sampled voters.
The two-night Democratic debate event will air at 8 p.m. Eastern Time Tuesday and Wednesday nights.  The debates can be seen on CNN.