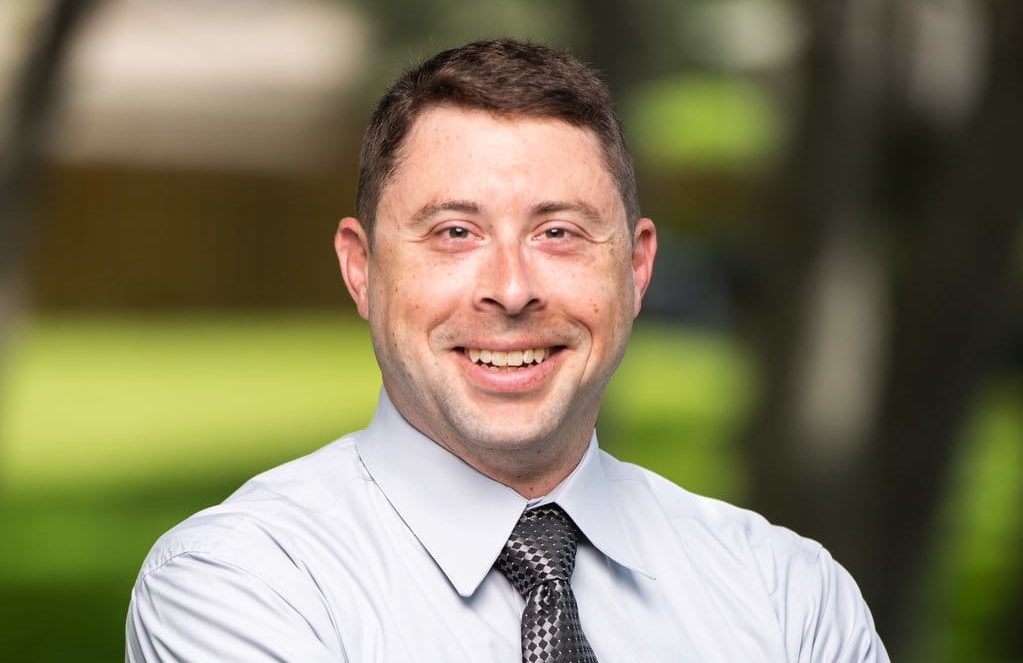 "It's about putting country before party or self."
Now that Adam Hattersley is officially running for Congress, it's time for the current state Representative to start raking in some funds.
Hattersley officially announced he would not seek reelection to Florida House District 59 and instead challenge Ross Spano for Florida's 15th Congressional District. But he can't take with him any of the money he raised before swapping races. He had raised less than $11,000 in that race. 
"We just announced today so of course we'll be raising resources, doing some initial outreach, getting our name recognized," Hattersley said.
He said his campaign is going to start first with grassroots efforts, knocking on doors and reaching voters face to face in the district. 
While Hattersley only just made it official, it hasn't exactly been a secret that the move was coming. Later Monday, Andrew Learned is expected to announce he'll seek Hattersley's seat and bail from the congressional race to make room for Hattersley. Both men are Democrats.
"We gained a lot of ground in the House district," Hattersley said referring to the ever-growing balance between registered Democrats and Republicans in the east Hillsborough district. "I'm confident it's going to stay blue. It doesn't have to be me. If I didn't think this district would stay blue I wouldn't jump races."
Spano's Congressional District has historically been a safe seat for Republicans. The district went plus-10 points for President Donald Trump in 2016 and its former incumbent, Dennis Ross, won his last election over a Democrat by 15 points. 
But Spano only won last year against Democratic challenger Kristen Carlson by six points.
Hattersley sees Spano as an embattled incumbent who voters will be happy to send home. 
"I think it's time for a new generation of leadership. — My whole career in the military, it's always been about service and the military is [serving] with honesty and integrity," Hattersley said. "It's about putting country before party or self and Ross Spano is just not doing that."
Hattersley specifically mentioned Spano's campaign finance kerfuffle last year in which he illegally accepted campaign contributions from two friends totaling $180,000. Spano admitted the mistake and claim he acted on bad advice that he could use the money to post a personal loan to his campaign. Records show the campaign is still in debt, owing more than it's actually worth, but Spano's campaign claims he already paid the loans back to his friends. 
But the issue has been so rife with controversy, Hattersley said he's confident he can win. He shared an interesting story to highlight his point. Hattersley is currently serving in the same Florida House district Spano formerly served. His district office phone number is the same as it was when Spano was in office. Hattersley said he's received hundreds of calls from constituents calling to complain about Spano and his campaign finance violation. 
But it's more than just a campaign blunder Hattersley is after. He said he's the better candidate to support constituents in the district, including veterans. 
"This congressional district is proportionately more veteran-heavy than Florida as a whole and Florida is more veteran-heavy than the nation as a whole," Hattersley said. 
Hattersley is a Navy veteran and bronze star recipient. 
He's also focused on health care; women, minority and LGBTQ equality and bringing more civility to Washington politics. 
"I'm sick of that," Hattersley said, referring to the divisiveness on Capitol Hill and Trump's constant deluge of inflammatory tweets. "Unless we have new leaders willing to actually sit down and talk to someone civilly, it's not going to stop. I did that in the House."
Hattersley said he is and will continue to be willing to work across the aisle. He's a data-driven leader who uses available information to identify problems and find solutions. That's something he finds lacking in national politics. 
"I always try to look at data to make decisions. If the data says there's a problem I'm not going to just ignore it because I don't like it," Hattersley said. 
Asked to explain what he meant by that, Hattersley said too many Republicans are ignoring divisive rhetoric from the President because it's politically inconvenient to acknowledge a fracture in the party.