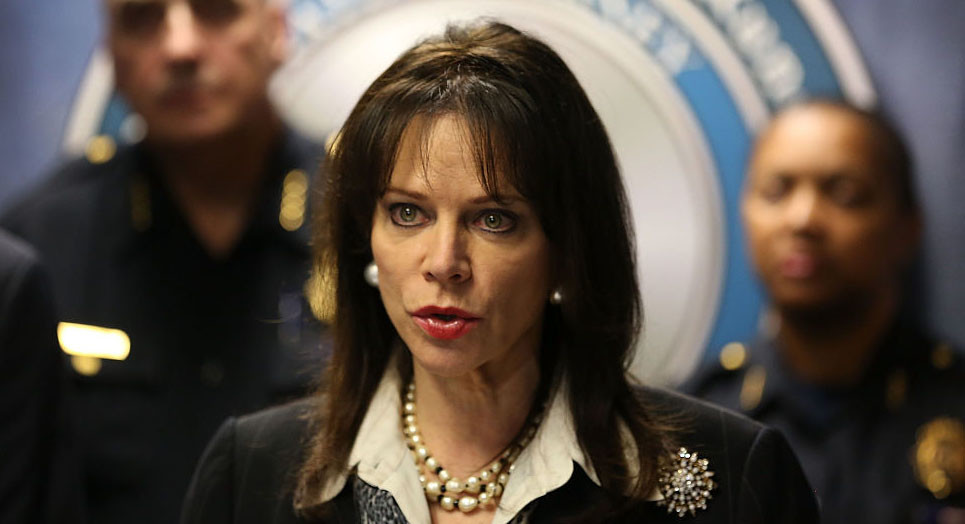 "A well-functioning democracy depends on its citizens having the right and the opportunity to vote."
Miami-Dade County State Attorney Katherine Fernandez Rundle debuted a process Monday afternoon that would help ex-felons who are unable to pay fines and fees regain their right to vote.
Miami-Dade County's plan would require individuals to pay back any restitution owed to victims. But the plan lays out what those individuals must do in order to show they can not afford other fines and fees.
Individuals would have to file a motion with the court asking a judge to modify their sentence.
The court would then review whether to deem the sentence completed for the purpose of restoring a person's voting rights. A fast-track docket will be set up with the aim of expediting the process.
Individuals who are not already on some sort of repayment plan must lay out their financial situation to demonstrate why they are unable to pay.
Florida voters approved Amendment 4 in Nov. 2018, which granted ex-felons the right to vote as long as they were not convicted of murder or a felony sexual offense.
During the 2019 Legislative Session, lawmakers approved a bill clarifying that fines, fees and restitution must be paid prior to individuals registering to vote.
However, the law also allowed courts to provide relief to individuals unable to pay those fines and fees.
"There is no question that a well-functioning democracy depends on its citizens having the right and the opportunity to vote," Fernandez Rundle said at a news conference announcing the plan Monday.
She added that she hopes other counties institute similar programs to help those who can't afford repayment.
"There's not really one plan that fits all. But we're hopeful that we'll be able to have some kind of uniformity around the state of Florida."
Desmond Meade, who heads the Florida Rights Restoration Coalition, also spoke at Monday's news conference. His grouped backed Amendment 4.
"We're looking forward to operating under the color of the law and following each step under the law," Meade said.
"We're grateful for the opportunity for returning citizens throughout the state of Florida to regain their citizenship and be an integral part of our society today."
State Sen. Jason Pizzo and House Democratic Leader Kionne McGhee were also on hand. Though Democrats were largely critical of the implementing legislation approved during the 2019 Session, both Pizzo and McGhee argued the final bill was an improvement over its original version.
"What we have today is workable," Pizzo said. "Not everybody is going to be happy, not 100 percent of the time."
"It took 62 words on the Amendment 4 ballot to start this conversation," McGhee added. "Now it's taking a community to bring it home."
McGhee will be among a group to address constituents during a town hall Monday night to discuss the implementation of Amendment 4. That town hall will take place at Second Baptist Church in Miami-Dade at 6:30 p.m.