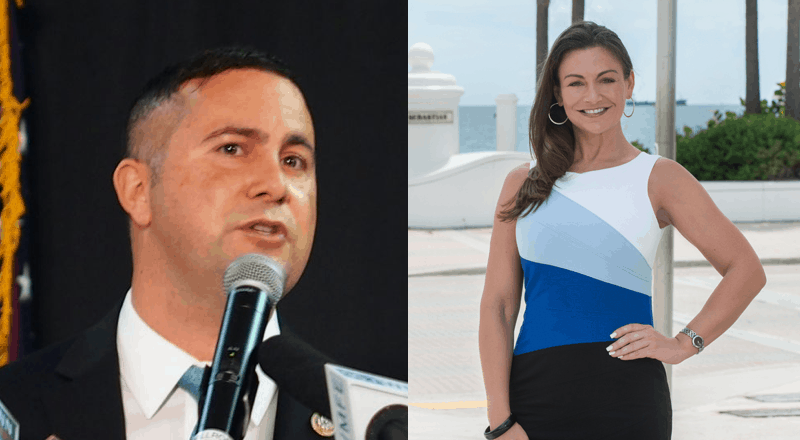 Democratic leaders say chaotic trade talks hurt Florida's farmers.
Agriculture Commissioner Nikki Fried and U.S. Rep. Darren Soto say a new trade deal with Mexico hurts Florida farmers.
They also put the blame on one obvious target: President Donald Trump.
As Democratic presidential candidates prepare for a second debate, Fried and Soto – both Democrats – say alternatives to "chaotic" negotiations must be embraced.
"Trade wars could end up jeopardizing Florida farmers," Fried said.
In a call with reporters, the Democrats called for eliminating tariffs, creating seasonal exceptions and engaging in proactive talks.

"The president's trade policies have sent trade relations into absolute chaos, hurting Florida agriculture and increasing prices for consumers," Soto said.
Notably, the two did not offer praise to any status quo. Fried said the North American Free Trade Agreement has proved devastating to Florida's economy for 25 years.
But she has been discouraged by the negotiations around the United States-Mexico-Canada Agreement (USMCA), often called NAFTA 2.0, for failing to provide seasonal protections to domestic producers.
She wants a prohibition on imports of certain goods like citrus, strawberries and cucumber into the United States when the crops are in season in Florida. That would help level a playing field for farmers here competing against international producers paying unfairly low wages, she said.
The concerns echo many raised about the USMCA by strawberry farmers. Fried also promised citrus growers earlier this year that she would fight for such seasonal protections.
Soto leveled criticism at U.S. Trade Representative Robert Lighthizer for failing to push for such protections during USMCA talks. Such protections are needed, Soto said, to stop the dumping of cheap crops across the Mexican border while thousands of U.S. jobs head the other way.
"Our great American workers can compete with anyone, so long as there is a fair, level playing field with wages," he said.
The officials noted Florida citrus producers continue to battle problems like citrus greening. Notably, that's a disease threatening crops that originated with poor quality imports into the U.S.
Joseph Pennisi, former executive director of the Florida Policy Institute, was also on the call. He slammed Trump's tariff policies with China, which he said slowed growth in the U.S. last quarter.
"It takes dollars out of pockets of Florida families (who are) trying to make ends meet," he said, stressing that low-wage and rural workers especially feel the brunt.
He pointed to a Brookings Institution study showing agriculture and metal producing communities hit especially hard by tariff wars. That study said among the top metropolitan markets hurt by tariffs, Deltona ranks No. 18 and Lakeland ranks No. 16.
In mid-sized communities, the study said Sebring was the No. 14 worst hit, with Ocala at No. 27. And among small communities, Wachula, Clewiston and Arcadia came in at Nos. 8, 9 and 10.