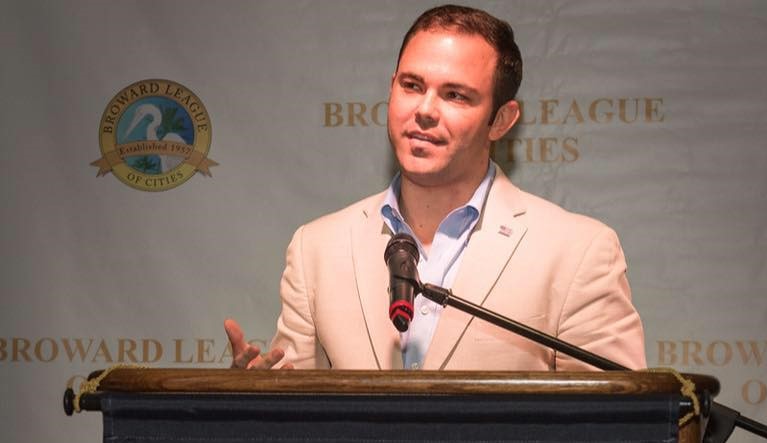 "The punitive provisions have no place in state law."
Rep. Dan Daley has penned a letter to Attorney General Ashley Moody asking her not to appeal a judge's decision to strike down a portion of the state's gun preemption law.
In 2011, state lawmakers added penalties — including fines and removal from office — for local officials who approve an ordinance in violation of the state's law preempting local gun control legislation.
The preemption portion of the law was first passed in 1987 and bars localities from approving stricter gun control measures than the state has authorized.
That portion of the law remains in effect after Friday's ruling.
But a Leon County-based circuit judge struck down the additional punishments for local officials. Prior to the ruling, fines could run up to $5,000, and local governments could be forced to pay out up to $100,000 in damages and attorneys' fees to individuals that sue over ordinances that violate the state preemption.
Daley, a Broward County Democrat, was among the plaintiffs in the case.
"While preemption is within the authority of the Legislature, the punitive provisions prevent local bodies from even considering lawful measures that we believe, in good faith, do not violate preemption just because we are afraid someone else's lawyer might disagree," Daley said in the Monday letter addressed to Moody.
"Whether you agree with me or not that the preemptions should also be struck, I hope we can both agree that the punitive provisions have no place in state law. They have been a dangerous experiment in penalizing local decision makers, and the Court's ruling is the first step in reaffirming the constitutional rights that local leaders have to make decisions for their communities."
Before taking over the House District 97 seat, Daley served on the Coral Springs City Commission. Coral Springs is home to several families affected by the 2018 Stoneman Douglas shooting in nearby Parkland.
HD 97 also covers Coral Springs.
While Moody could choose to appeal Friday's ruling, Daley is requesting that she let the decision stand.
"I ask that you conserve state resources that will otherwise be wasted defending these draconian provisions," Daley said.
"We have an opportunity to right a wrong in the State of Florida, and I respectfully ask that you consider doing so. Thank you and I look forward to working with you to improve the lives of all Floridians."
Lauren Schenone, the Director of Public Affairs for Moody's office, issued a statement in response to Daley's request.
"Our office is currently evaluating next steps in this case," Schenone said. "It is important to note that the court ruled against the City of Weston and other cities involved on most issues."
The court did reject arguments that the statute was unconstitutionally vague and violated due process. Instead, it struck down the punitive measures on other grounds.