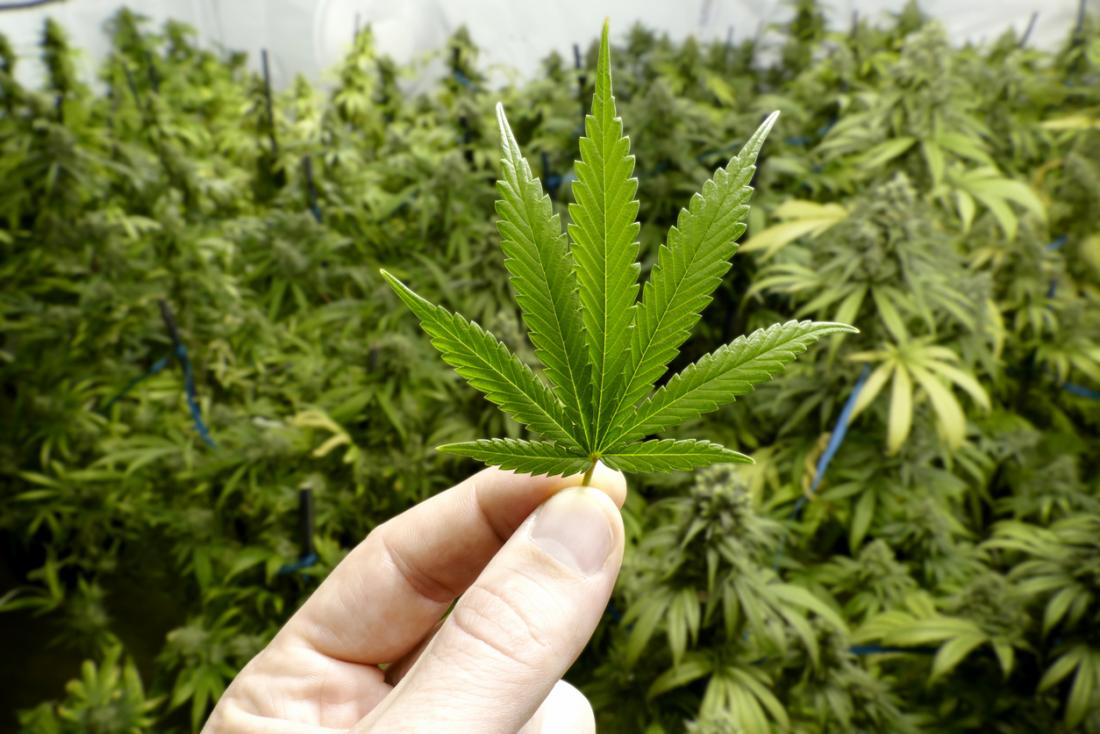 He's not the first, Jack Campbell says.
Because of a new state law legalizing hemp, the capital region's elected prosecutor has sent a memo to his staff this week instructing them to drop marijuana possession cases filed on or after July 1.
Jack Campbell, State Attorney for the 2nd Judicial Circuit, told his assistant state attorneys to enter a "no information," meaning no formal charge filed, or "nolle prosequi," a formal notice of abandonment of a case already begun.
That's not because he wants it that way, though. It's a matter of science.
And Campbell, secretary of the Florida Prosecuting Attorneys Association (FPAA), told Florida Politics on Wednesday he's not the first of Florida's 20 state attorneys to initiate such a policy.
Here's why: July 1 was when the state's new hemp law (SB 1020) went into effect. The 2018 federal Farm Bill allows states to establish hemp programs.

The law creates an industrial hemp program under the state's Department of Agriculture, allowing it to regulate the cultivation of hemp as "an alternative crop of the future, and expand access to safe, quality CBD products," Agriculture Commissioner Nikki Fried has said.
The 'non-euphoric' CBD, or cannabidiol, is mostly extracted from hemp and used for treating pain and relieving inflammation.
Campbell's memo, however, explains, "Hemp is derived from the same plant as cannabis and the statutory distinction between illegal cannabis and lawful hemp is the concentration of THC," or tetrahydrocannabinol, the psychoactive ingredient that causes marijuana's "high." Under the new law, hemp can contain up to 0.3 percent of THC.
"There currently is no laboratory in Florida qualified to measure this level," Campbell wrote, since available tests only measure negative or positive for presence of THC. "This office cannot proceed (on arrests) without the ability to prove the illicit nature of the substance possessed."
Moreover, he penned a separate letter to local law enforcement, informing them of his decision to not pursue pot cases "absent a confession" by the perpetrator.
Campbell also said his office "will not be approving search warrants or other legal process based on traditional predicates where officers or their dogs and presumptive tests feel a substance is cannabis."
That's also because of the state's new "Daubert" evidence requirement, a stricter standard used by federal courts of allowing certain scientific and expert testimony.
In practical terms, "sniff" tests – whether by officers or police dogs – will no longer be admissible, Campbell said, since "hemp products look and smell exactly like marijuana."
He added: "I know this is a significant change … and (I) would caution you in making arrests."
Campbell, elected in 2016, said the testing issue was much discussed at the FPAA's summer conference in Naples last week. No one had a solution, he said.
"I know other state attorneys have sent out similar memos," Campbell said in a phone interview Wednesday. "I spent the entire month of July seeing if I could get the genie back in the bottle. And I just couldn't."
But Campbell said the association will press for some kind of fix in the 2020 Legislative Session: "I can guarantee that," deferring questions on details to FPAA President Phil Archer, the State Attorney for the 18th Judicial Circuit, comprising Brevard and Seminole counties.
"Nobody can figure out a way around this," Campbell said.
Archer sent his own memo earlier in July to Seminole and Brevard law enforcement agencies, warning them that his office "will require a laboratory test result before the filing of any cannabis related charge," according to the Orlando Sentinel.
"You should take that into consideration before making any cannabis related arrests," he said, adding they still had a "civil citation" option.
And Palm Beach County State Attorney Dave Aronberg also issued an advisory to law enforcement that his office "will not be able to prosecute any marijuana or THC oil cases without a test from an accredited lab indicating THC content over .3 percent."
Campbell is hopeful for a solution for law enforcement. Other than medical marijuana, cannabis is still illegal in Florida, he said.
While the new law "created a practical frustration, it does not appear to be insurmountable," he wrote in his letter.