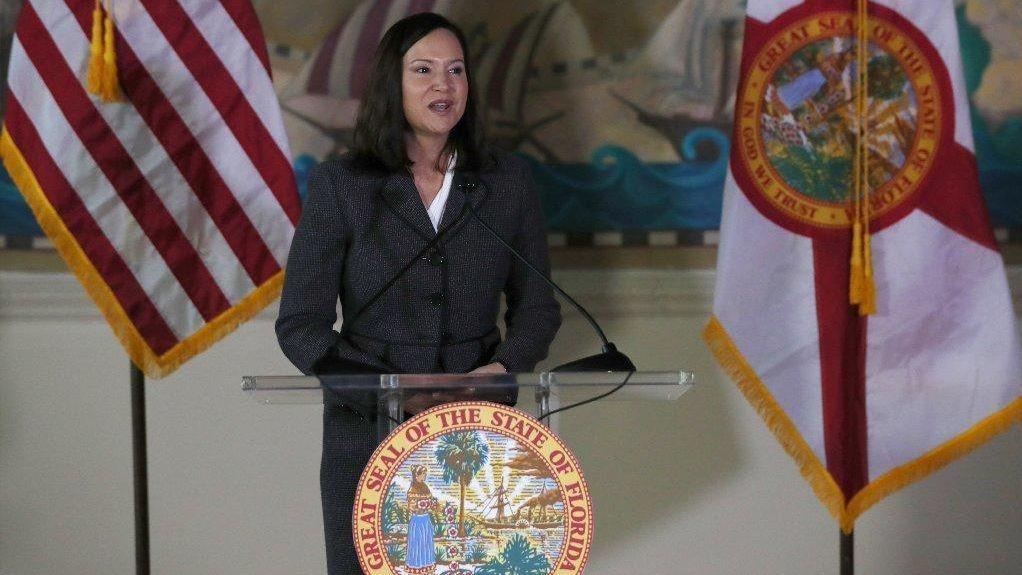 A judge recently struck down portions of the state law.
Attorney General Ashley Moody has filed a notice of appeal after a judge struck down several punitive measures against local officials who violate the state's preemption on gun control laws.
A Leon County-based circuit judge found those punitive measures unconstitutional in a ruling Friday.
A 1987 law preempts local governments from passing stricter gun control measures than have been approved at the state level. That law remains in effect.
But in 2011, state legislators added penalties — including fines and removal from office — for local officials who violate the preemption measure. Circuit Judge Charles Dodson struck down the penalties Friday.
Those fines could run up to $5,000, and local governments could be forced to pay out up to $100,000 in damages and attorneys' fees to individuals that sue to challenge such an ordinance.
State Rep. Dan Daley, who previously served as a Coral Springs City Commissioner, was among the plaintiffs challenging those penalties. He released a statement Monday asking the AG not to pursue an appeal.
"Whether you agree with me or not that the preemptions should also be struck, I hope we can both agree that the punitive provisions have no place in state law," Daley wrote.
"They have been a dangerous experiment in penalizing local decision makers, and the Court's ruling is the first step in reaffirming the constitutional rights that local leaders have to make decisions for their communities."
At the time, Moody's office said she was still "evaluating next steps" in the case.
Daley reacted with a post on Twitter Wednesday following the news that Moody and Gov. Ron DeSantis would challenge the court's ruling.
"Taxpayer dollars will now be wasted on a fight to keep unconstitutional and draconian provisions that stifle local elected leaders from making decisions that protect their community," Daley said.
Agriculture Commissioner Nikki Fried also released a statement pushing back against the decision.
"The Florida gun preemption law's punishments are some of the most extreme anywhere in the nation — and the courts have rightly ruled them unconstitutional.
"Our state shouldn't threaten local elected mayors and council members with fines, lawsuits, and removal from office. We should restore local democracy and allow communities to consider common-sense local measures that reflect their values."
Fried also said she is asking Moody to remove the Department of Agriculture and Consumer Services from the list of agencies challenging the ruling.
"I've directed the Attorney General to remove my Department from the appeal she filed last night — an appeal that is not only a waste of taxpayer money and time, but the wrong direction for our state."
Daley and Fried are set to speak about the case during a press call Wednesday afternoon.