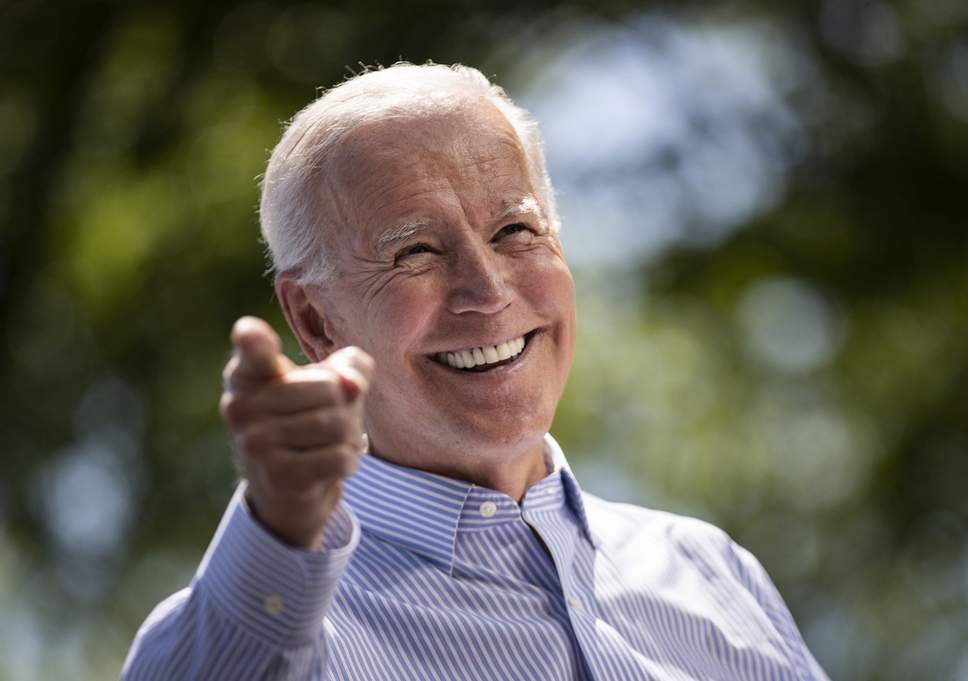 After the first two rounds of debates, Democrats need to narrow the field to those with a real chance to win
If Joe Biden becomes the Democratic nominee for President, he should be in fighting shape to face Donald Trump.
"Go easy on me kid," he told Sen. Kamala Harris as they met on stage before Wednesday's debate began in Detroit. The Twitterverse had a meltdown over what seemed like a little joke, and even if it wasn't, no one went easy on Biden.
He was the clear target of multiple punches during the lengthy debate, and not just from Harris. U.S. Sen. Cory Booker came after Biden hard on immigration issues. Sen. Kirstin Gillibrand and Harris attacked him over his record on women's rights. Harris also tore into him over differences in their health care plans and race relations.
Biden handled himself better than he did in the first debate when Harris made him look bad over the issue of school desegregation. He was more engaged, feistier, and may have deflected some speculation that he might be too old for the task ahead.
Put it this way: he didn't hurt himself, nor did Harris connect with the headline-grabber against him as she did in their first debate. Booker was more prepared to engage this time than in the first debate, but let's put it this way — if you were leaning toward supporting Biden before the evening began, nothing much happened to change your mind.
Rep. Tulsi Gabbard threw an unexpected haymaker at Harris on her record as California attorney general, including a charge that she blocked evidence that would have kept people off death row. But I'm guessing it didn't make much difference because the spotlight focused on Biden and Harris — with Booker elbowing for position.
A tip of the cap to Gillibrand for the quote of the night: "The first thing that I'm going to do when I'm president is I'm going to Clorox the Oval Office."
This race won't be won on sound bites, but that was a good one.
If you have been paying attention to the Democrats' scrum to become the nominee to face Trump, you probably didn't learn much from their various positions over the last two nights.
We already know that it's a battle between progressives ideals and pragmatism about what voters will accept.
That was on display Wednesday during the second night of debates in Detroit. The first 40 minutes of the back-and-forth on CNN was devoted to the candidates' plans for health care, and it came down to this:
Harris favors implementing a government-run, single-payer health care system that eliminates employers from the insurance game. And Biden believes that will be too expensive, and something Americans won't accept. It is the most important issue for Democrats. They have to get it right, and it's one area of major disagreement on how to proceed.
We already know anyone the Democrats nominate will be stronger on the environment than Trump. Unanimously, they agree that climate change is a global threat, and they vow to take aggressive steps to address that.
They believe women should have equal pay with male counterparts who do the same job.
"We are done with that conversation," Harris said.
After four debates and with 2020 growing larger in the headlights, it's also time to be done with the preliminaries. The next debate in September needs to be limited to those who actually have a chance to win the nomination.
So, sorry, Andrew Yang, thanks for playing. Be well, Tulsi Gabbard. Keep talking about the environment, Gov. Jay Inslee, but you're not going to be president. The same goes for Steve Bullock, John Delaney, John Hickenlooper, Tim Ryan, Marianne Williamson, and Michael Bennet.
For Democrats, the only thing that matters is finding someone who can beat Trump. That person hasn't separated from the field yet, and the time for that to happen is closing in.