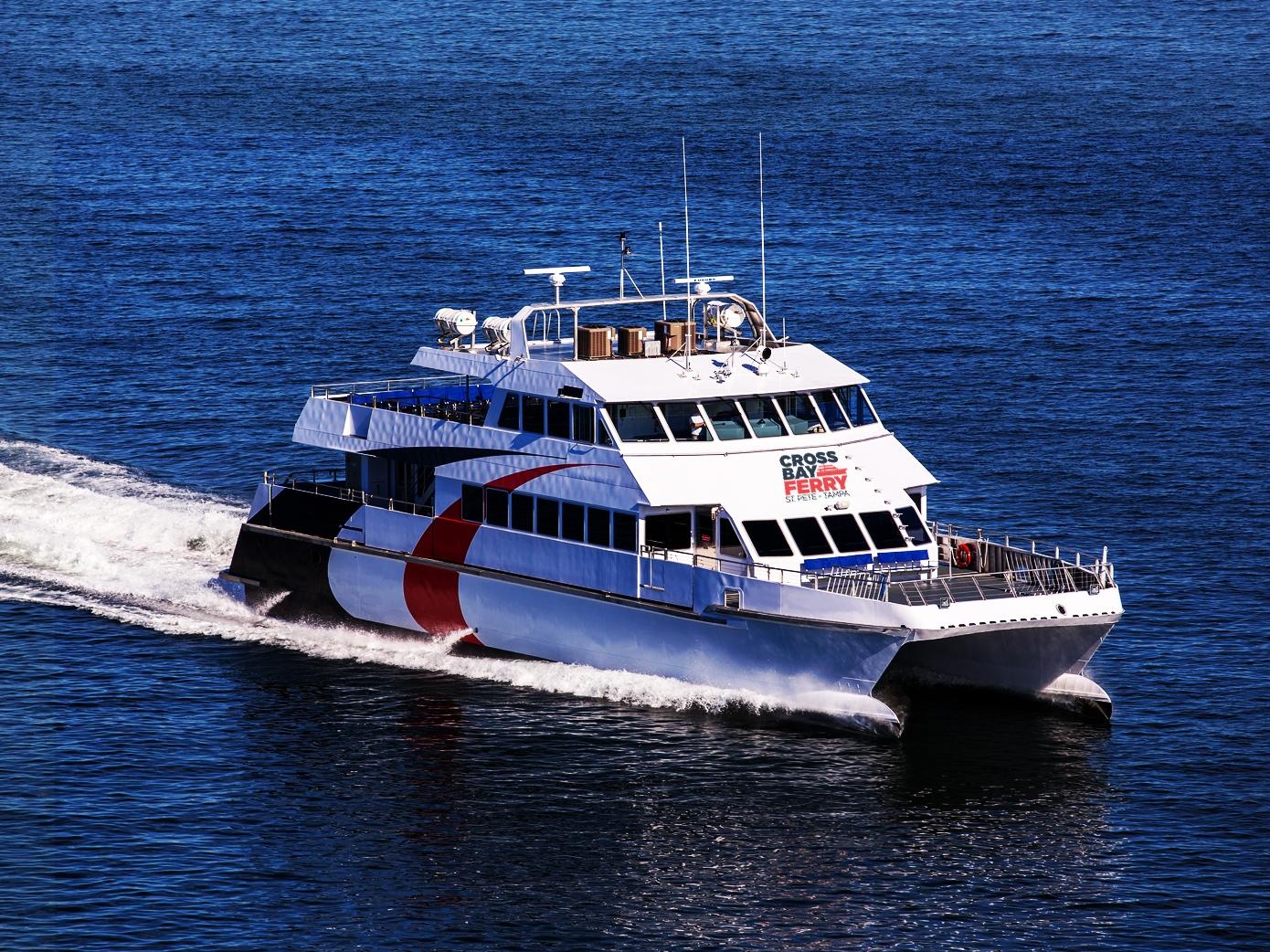 It's a huge step for the proposed ferry project.
Hillsborough County might be closer to a deal with Mosaic to use some of its land for south county ferry service.
As Hillsborough County Commissioner Mariella Smith told WMNF Thursday, the phosphate giant is open to offering some of its land at Port Redwing for a possible ferry terminal that would serve passengers traveling from south County to MacDill Air Force Base.
It's a huge step for the proposed ferry project that has been under consideration for years.
The Hillsborough County Commission had previously been eyeing land at Williams Park, further north of Port Redwing. But that deal would have required purchasing land from Mosaic, which the company rejected.
County Commissioner Sandra Murman at a meeting in May said in all of her conversations with Mosaic about that property the answer had been "no, and hell no."
The project is part of a larger plan with private companies South Swell Development Group and HMS Ferries that, in addition to the south County/MacDill route, would establish commuter service between downtown St. Pete and downtown Tampa with stops in the Westshore area.
The project partners created a business plan for the service that doesn't require any operating subsidies but would require about $36 million in upfront capital costs to create ferry docks, purchase four ferries, trams for the Air Force Base and other infrastructure needs.
The company and county recommended the Williams Park site for its south County terminal because it had the lowest development costs and offered the best ridership projections. As many as 1,900 riders a day would use it. 
Despite a bleak outlook, commissioners continued negotiating with Mosaic and the company decided to offer up the Port Redwing property.
"You'd be able to just drive west on Big Bend Road, across 41, out towards the bay, and boom – there you are," Smith told WMNF. "And we are widening Big Bend Road. It will be able to handle that traffic. This site also has plenty of room for all the parking that we'll need for the ferry service."
Smith said she expects the cost at the alternative location to be "comparable" to the Williams Park proposal. 
The proposed MacDill service would run every 15 minutes during peak travel times. 
The proposed St. Pete to Tampa service would be similar to the seasonal Cross Bay Ferry service that runs mostly on evenings and weekends. That service would continue with expanded hours and additional trips to South Hillsborough County.