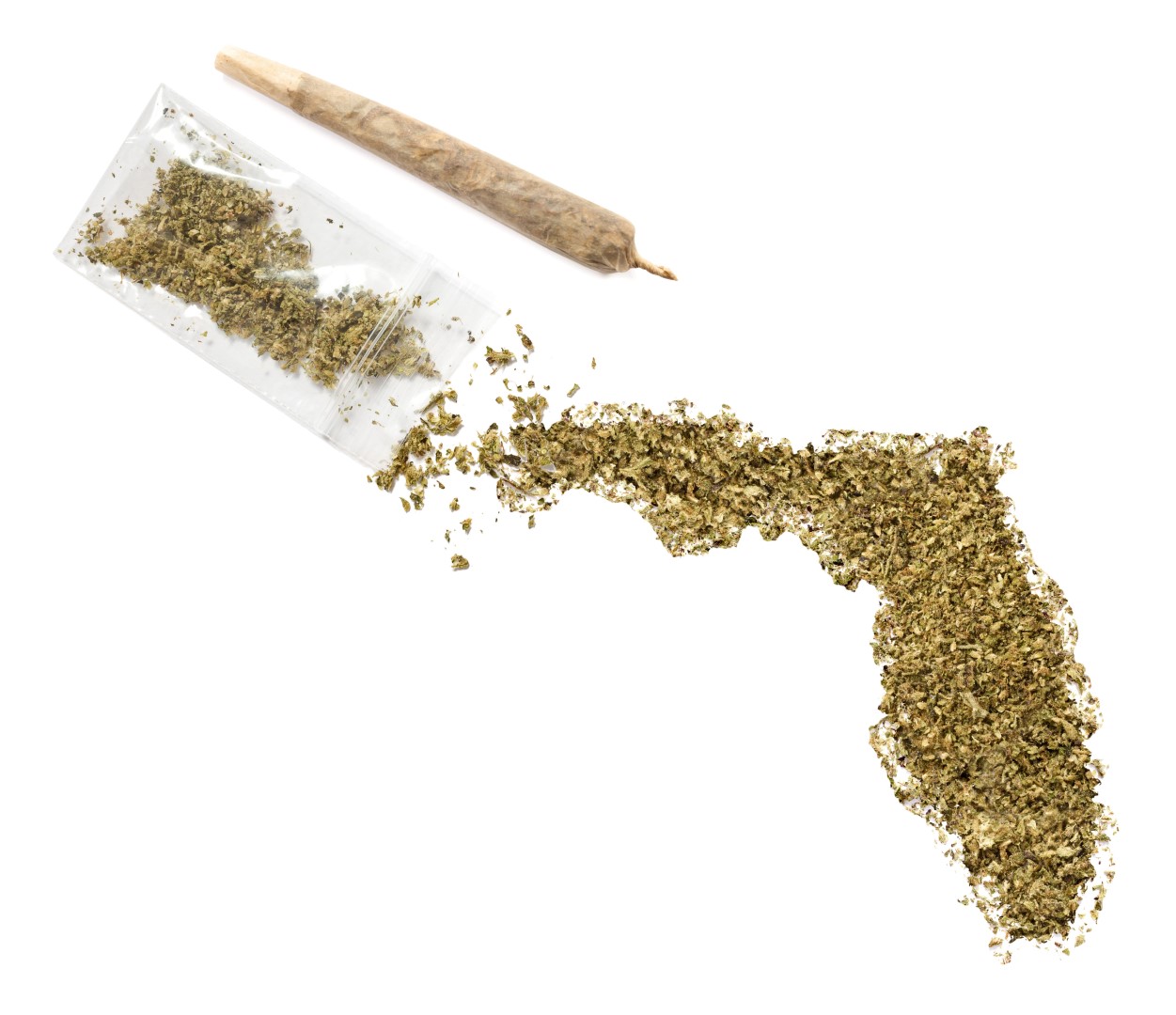 But adult-use pot is still far from a done deal.
There's a new effort when it comes to proposed constitutional amendments allowing adult-use marijuana, and the latest one may have legs.
A new political committee called "Make It Legal Florida" registered Friday with the state, and it's chaired by Nick Hansen, the veteran operative who has worked on campaigns at all levels and is a former longtime adviser to GOP state Sen. Jeff Brandes of St. Petersburg.
Hansen is now Southeastern Director of Government Affairs for MedMen, a Los Angeles-based medical cannabis chain with locations and delivery service in Florida.
Moreover, his committee's treasurer is Tampa-based CPA Nancy Watkins, once described by Florida Trend as "the GOP's go-to accountant" who has specialized in campaign accounting for more than 35 years.
Legalization supporters' "optimism is reflected in the 65 percent of Florida voters polled recently by Quinnipiac University who support the idea, a number the polling company noted is at 'an all-time high,' " the Miami Herald recently reported. "National trends are running the same way.
"But the push for recreational marijuana, also known as adult-use pot, is still far from a done deal," it added.
Still, sources tell Florida Politics there's a strong political team forming behind the initiative as it finalizes ballot language.
So far, those same sources say Orlando lawyer and entrepreneur John Morgan, who bankrolled the 2016 amendment legalizing medical marijuana, is not (yet) involved in supporting the effort. That's likely because he is devoting his time and estimable resources toward his living-wage amendment.
"My plate is full w/ a living wage for Florida's working poor. I can only slay one dragon at a time," he has tweeted.
But Morgan has made clear his support for the idea, previously tweeting, "Maybe it's just time for full legalization. It would pass with flying colors!"
Make It Legal Florida also would gather signatures with new techniques in line with changes made by lawmakers this year in a new law.
Critics fear the controversial measure (HB 5) will make it harder for groups and citizens to put proposed constitutional amendments on the ballot.
Lawmakers passed and Gov. Ron DeSantis signed the measure amid petition drives designed to place a series of issues on the 2020 ballot, including proposed amendments to increase the minimum wage, expand Medicaid, overhaul the electric-utility industry, ban assault-style weapons and revamp primary elections.
The law now places new restrictions on the petition-gathering process, which plays a critical role in getting initiatives on the ballot, including making it illegal to pay petition gatherers based on the number of petitions they collect, a change that is expected to drive up costs.
In a recent interview with Florida Politics, Hansen said he will continue to work with lawmakers to educate them on the benefits of cannabis.
"I think lawmakers now understand that cannabis can be a real game-changer for people," he said.
Proposed amendments first have to collect 76,632 signatures necessary to trigger a Supreme Court review of the ballot language. But that's just a fraction of the 766,200 needed to get the referendum on the 2020 general election ballot.
The "Regulate Florida" organization also is backing a proposed 2020 constitutional amendment to legalize weed, with Tampa lawyer Michael C. Minardi as its campaign manager.
As of Monday, it had about 79,735 valid signatures, enough to trigger judicial and financial impact review.