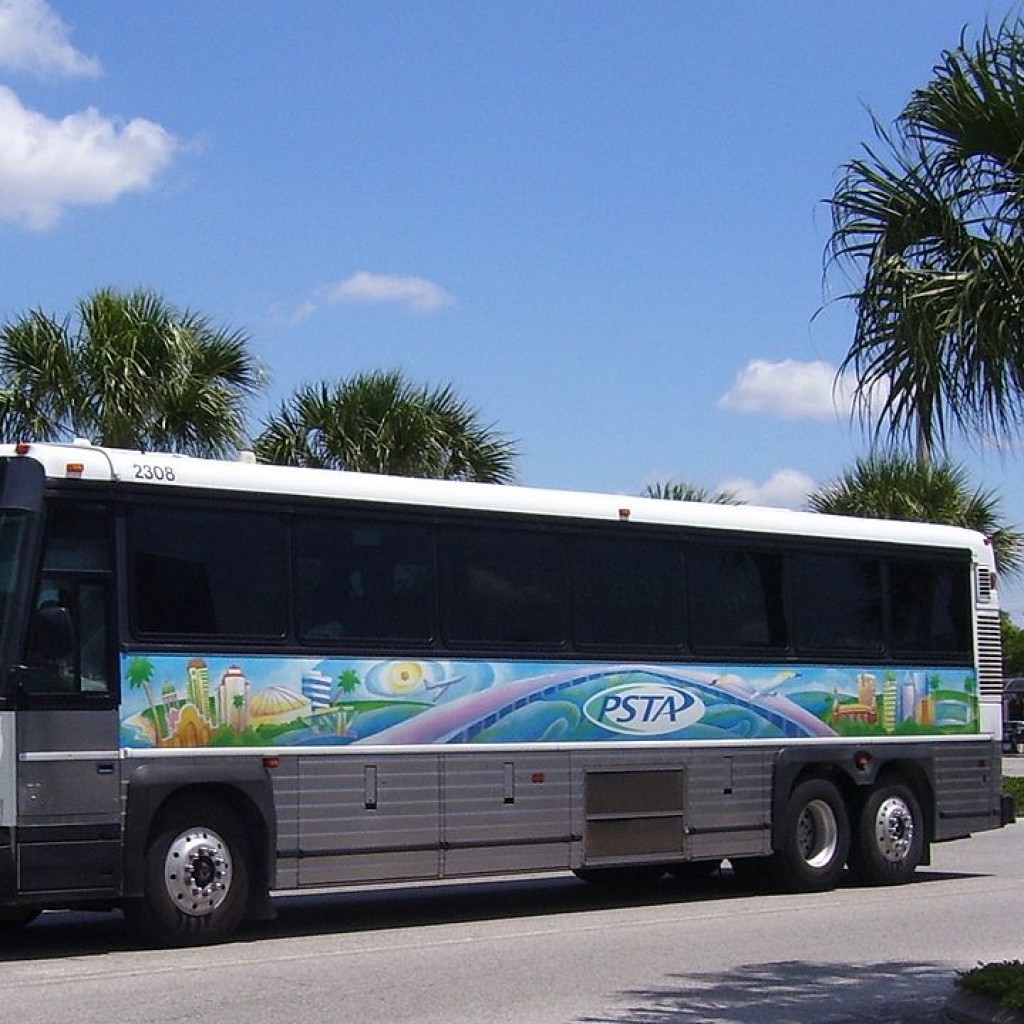 The County is facing a major funding deficit for transportation, transit.
Pinellas County residents could know as soon as January whether or not another transit sales tax referendum might land on the ballot.
The Pinellas County Commission is facing a major funding deficit for transportation and transit projects countywide if nothing is done.
A sales tax increase isn't the only option on the table.
"We haven't taken a position on that yet on the County Commission," said Pinellas County Commissioner Janet Long. But it remains in question.
The county is facing a more than $130 million backlog of transit enhancements it can't currently afford and a $392 million in unfunded needs for overall transportation.
That's not counting the $31.5 million such transit and transportation enhancements would cost annually to operate and maintain. 
The county commission is ramping up discussions about how best to fund transportation needs in the county as the Pinellas Suncoast Transit Authority is facing a major budget challenge in the coming years. 
The PSTA Board of Directors earlier this year decided to maintain current levels of service despite a looming budget deficit, but agreed to identify a stop gap funding mechanism to stay afloat and avoid draining the agency's reserves. 
The board voted 13-0 in April to use reserves to cover a $1.7 million deficit until they could identify $5 million in additional revenue to avert service cuts. That move averted sweeping service cuts in the Seminole and north Pinellas areas, but the problem remains unsolved.
The transit problem runs deep. PSTA is one of the lowest funded transit agencies of its size nationwide. Its annual budget is about $80 million. Other agencies like PSTA run on about $120 million, according to Long. 
"So we really struggle to provide the best service that we can within the confines of what we can afford," Long said.
During a budget discussion last month, Pinellas County Commissioners mulled the problem and potential solutions. 
The county's needs, among other things, include:
— $35 million for advanced traffic management systems along 71 miles of roads.
— $49 million for various intersection improvements.
— $50 million for various safety initiatives. 
— $40 million for new street lighting.
— $73 million for sidewalk continuity.
— Nearly $6 million for eight new buses to serve the U.S. 19 south corridor to Gandy Boulevard and about the same for another eight buses to serve Roosevelt and East Bay Boulevard corridor serving downtown Clearwater, Largo and west St. Pete.
— Nearly $40 million for feeder transit routes to support those priority corridors.
All of those enhancements come with a $15 million a year annual operating and maintenance cost.
But the county isn't just looking at transit and transportation in a bubble. They're also talking about affordable housing and economic development. It's what Long describes as the county's "three-legged stool."
"You can't address one of those things without providing for the other two," Long said. 
Affordable housing has to be served by transit. But transit needs affordable housing to have sustainable ridership. And economic development is a part of providing affordable housing and the type of development that provides revenue to pay for both. 
The county is loosely looking at a possible transportation referendum that would raise sales tax by either a half or quarter percent. A half-cent sales tax would raise about $1 billion over ten years.
But that's a hard conversation to have. Voters in 2014 overwhelmingly rejected a 1 percent sales tax referendum that would have funded bus service enhancements as well as a light rail corridor connecting downtown Clearwater, mid-Pinellas and downtown St. Pete.
The county hasn't identified any potential details of a hypothetical transit referendum reboot, but its July budget discussion suggests such a conversation might include a whole lot more than just transit. 
And it doesn't only consider raising sales tax. A budget presentation also shows recommendations for potentially raising gas taxes 5 cents. However, Long said she's not sure that's the best idea.
"I struggle with that because I'm savvy enough to know it's really just a bandaid and not sustainable," Long said. "Cars are getting more fuel efficient and they're not as dependent on gas."
The county also has on the table increased property tax, but that would do little for transit because PSTA is already collecting the maximum amount of property taxes it's allowed. 
In the meantime, county officials are working with PSTA and the county's metropolitan planning organization, Forward Pinellas, to speak with community leaders and stakeholders to identify a path forward. 
The county expects to have a loose plan assembled by January.