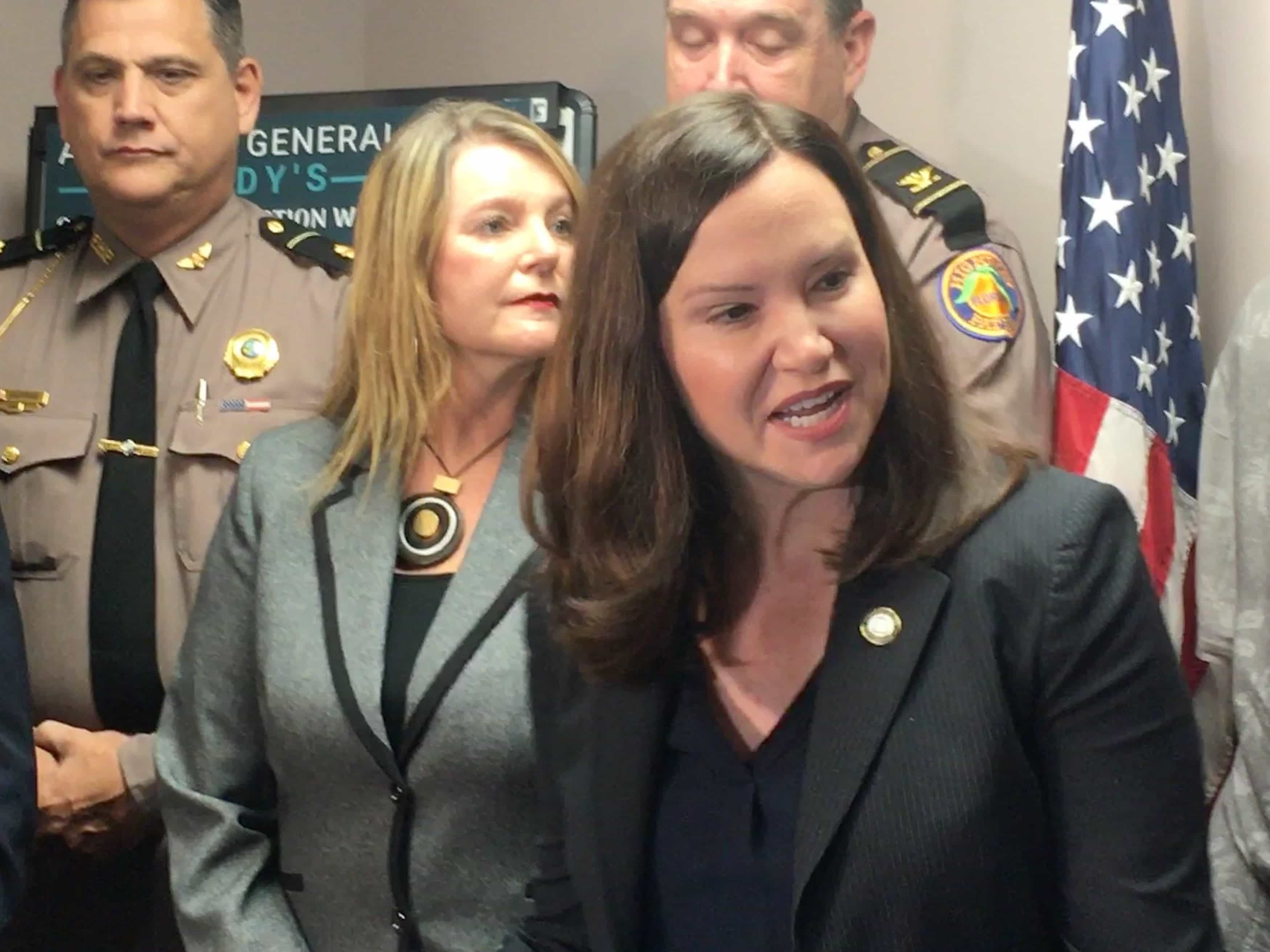 A "hide the ball" proposal, says the AG.
Attorney General Ashley Moody has earned plaudits from the National Rifle Association for opposing a citizen initiative banning assault weapons.
The proposed state constitutional amendment bans "possession of assault weapons, defined as semiautomatic rifles and shotguns capable of holding more than 10 rounds of ammunition at once, either in fixed or detachable magazine, or any other ammunition-feeding device."
Moody's position in a petition filed to the Supreme Court: That the ballot language is "clearly and conclusively defective."
The Attorney General contends "virtually every lawful owner of a semi-automatic long-gun will be forced to register with the Florida Department of Law Enforcement, or that this registry would be available to all local, state, and federal law enforcement agencies."
Qualms with the wording of the amendment notwithstanding, America has again been rocked by mass murder, with El Paso and Dayton serving as the most recent Alpha and Omega, soon to be blurred into the larger narrative of 250 mass murders in America in the last year.
In the context of that tragedy, and whatever tragedies may come, Moody's position regarding the ban language stays the same, she said in Jacksonville Monday.
It's a "hide the ball" proposal, she said.
"This particular amendment would mislead voters thinking they were banning a specific type of firearm when in fact they were banning virtually every long gun," Moody said.
While Moody was "horrified and saddened" by the events of the weekend, and contended that "we must get better at identifying and working together as law enforcement to protect Floridians against those who are mentally deranged who seek to do us harm," an assault weapons ban as proposed is simply not the answer.
Moody said she was "obligated to pay attention to wording," and "regardless of [my] own policy preferences," the ballot language must be "clear and not misleading."
While the amendment would cover incidents such as those in Texas and Ohio, the "deceitful and misleading … far-reaching and misleading" proposal "would also include guns like the gun my grandfather gave [his children] 60 years ago."
"It doesn't tell you that same [semi-automatic] gun that was passed down and used by the grandchildren for target practice … very young ages. Whoever had it right now would have to register, and when they pass, it would have to go out of the family," Moody said.
"We're talking about virtually every self-loading long gun … this is not what a voter when reading [would envision]," Moody said, sidestepping a followup about whether the State Legislature should handle the matter legislatively, saying the amendment would ban "virtually every firearm."
Moody added that her opposition to the amendment was about language, not about the policy itself, which the NRA A rated Attorney General professes to be agnostic towards.
"If it's going to mislead the voters," Moody said, "we have to communicate that to the Court. "