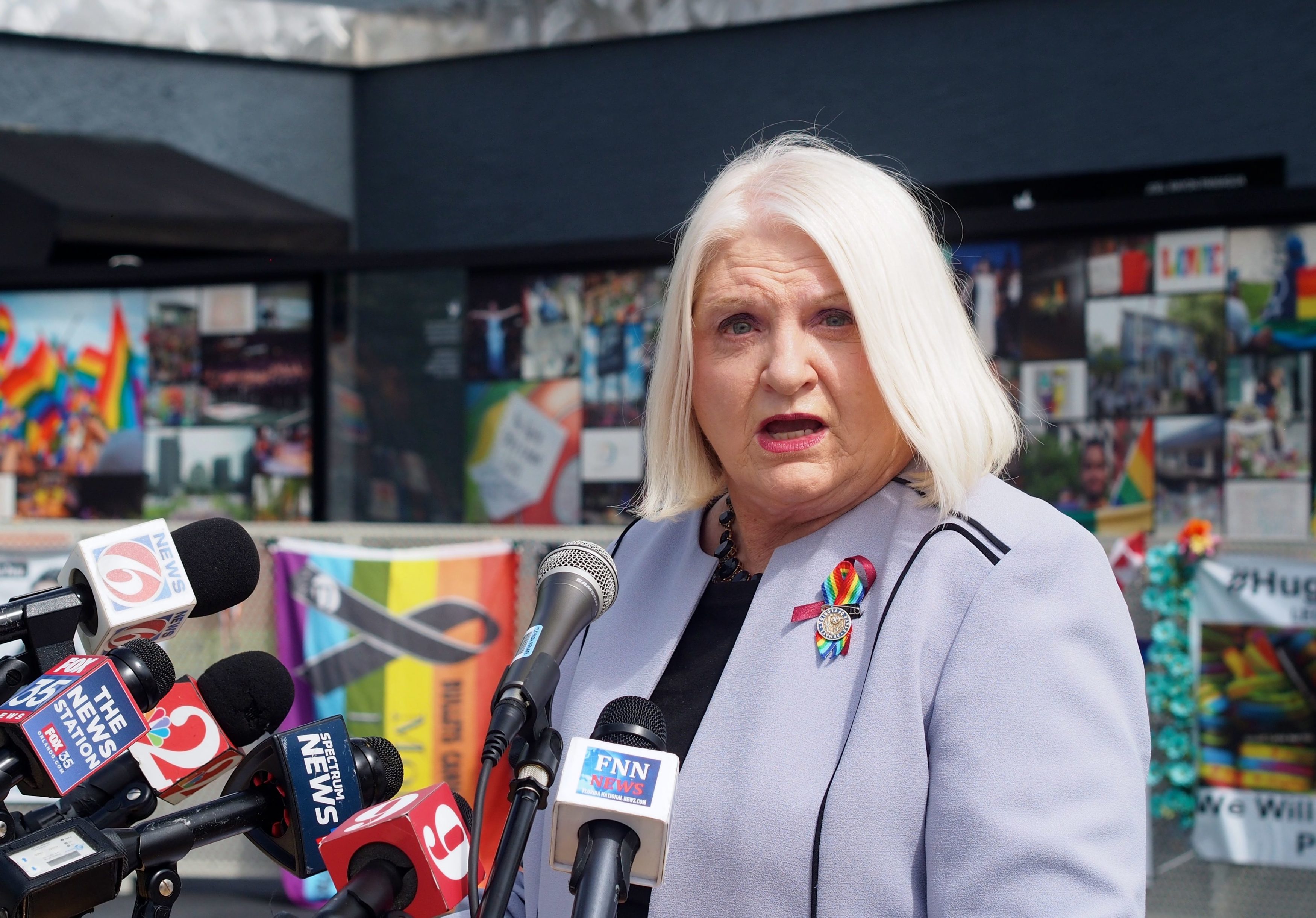 Stewart believes Galvano's call 'to look at everything' in mass shootings will allow assault weapon debates
Democratic state Sen. Linda Stewart vowed Monday to again push for a ban on assault weapons and high-capacity magazines, expressing that she's feeling unleashed this year by Senate President Bill Galvano's call for a full Senate review of mass shooting factors.
As a result, she's refiling her oft-ignored assault weapons ban bill. This time, she's confident it will at least be discussed.
"I love his email," Stewart declared.
"He said to look at everything, to look at everything," Stewart said of Galvano.
Galvano tasked Republican state Sen. Tom Lee of Thonotosassa, a former Senate President and now chair of the chamber's Infrastructure and Security Committee, to lead the effort. Galvano's directive also made specific reference to considering the role of white nationalists in mass shootings.
Galvano's call and Stewart's renewed push come after the Dayton, Ohio, and El Paso, Texas, shootings, which Stewart cited as extending her motivation that goes back to the 2016 mass murder at Orlando's Pulse nightclub. Her bill for the 2020 Legislative Session, which also will call for limiting ammunition magazines to 10 rounds, has not yet been assigned a number.
Stewart, of Orlando, said Lee's leadership and Galvano's declaration are the combination that should finally allow for open discussion of assault weapon ban bills such as hers.
"I think they just must. Look where we are at in today's society. I think they must have these discussions," Stewart said. "What they allow to move forward may be a totally different thing, but we must discuss it. We can't just keep sweeping it under the rug. We must discuss it.
"And I think that's what Galvano is allowing to happen," Stewart added.
Stewart first filed a bill seeking to ban assault weapons in 2017 after the June 12, 2016, massacre at the Pulse nightclub in her district, which left 49 dead. In 2018, she tried again, even before the Marjory Stoneman Douglas High School massacre in February of that year; and this past Legislative Session she tried again. None of those bills was ever heard in a committee.
Stewart's bills, especially the previous one and the one she filed for the 2020 session, have differed significantly from some other bills offered by Democrats seeking to ban assault weapons. For starters, hers limits the proposed ban to only three groups of weapons, Sig Sauer rifles, AR-15 rifles, AK-47 rifles, plus their equivalents, not scores or hundreds of firearms as other bills have done.
"When you put something like that in [a list of hundreds of firearms], people think you want to take their guns away. No! I don't want to take people's guns away. I want to take away the guns that are the preference to everybody out there using them for mass mastication of individuals," Stewart said.