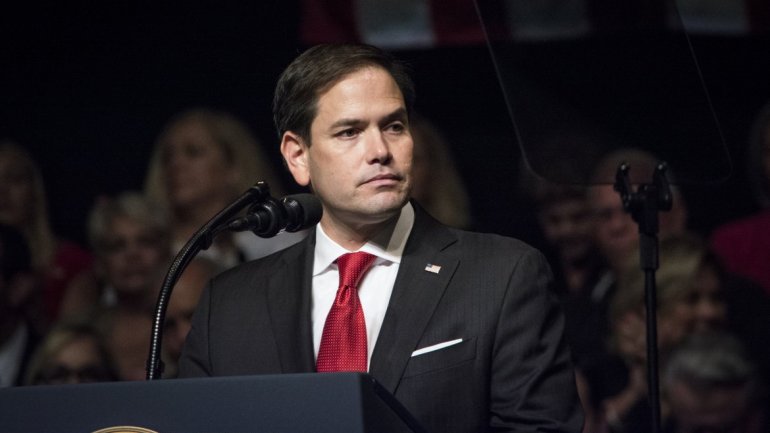 He's also pushing "red flag" legislation.
Marco Rubio stopped short Tuesday of condemning President Donald Trump specifically for his past anti-immigration rhetoric.
What the Florida Senator did say was that no one should be speaking in a manner that could incite violence. 
"White nationalism is an old, dangerous, un-American idea that has plagued this country. It's un-American. It runs counter to who we are as a people. I'm not saying the President; I'm saying anybody. We should never do anything to try to even remotely legitimize anything they stand for," Rubio said after an unrelated event at the University of South Florida St. Petersburg. 
Rubio's statements come just days after two shootings over the weekend claimed the lives of 31 people. Of those, at least 22 were killed in El Paso, Texas where 21-year-old Patrick Crusius opened fire in a Walmart.
Crusius faces capital punishment, and the U.S. Justice Department is considering charging him with hate crimes. The main reason for the hate crime charge is that the man allegedly wrote a manifesto filled with anti-immigrant and racist comments.
The document used phrases and words like "open borders" and a Hispanic "invasion" often uttered by the President or espoused in his Twitter feed. Rubio compared white nationalism to "radical jihadisty."
"They tell you that people like you are the good people and everybody else is bad and evil and dangerous and invariably when you promote an idea like that there will be some who will decide to take violent action against the others. It seems that that's the case from what we know so far in Texas and other incidents," Rubio said.
Rubio said such sentiments need to be "crushed."
Rubio has so far been unsuccessful in pushing through his own "red flag" legislation aimed at removing guns from people likely to harm themselves or others. Rubio filed the Extreme Risk Protection Order and Violence Prevention Act in the Senate last March just one month after the Parkland school shooting that left 17 students and faculty dead. 
The bill would give federal funding to establish programs to allow police officers or family members to petition a court to remove guns from someone at risk of imminent harm. Florida, as well as 14 other states and Washington D.C., already has such a law on the books. 
The bill went nowhere. Rubio refiled it again this January, but the legislation still has not gained traction. 
"Today if you find someone who's telling you 'I'm going to kill people' and 'I'm going to hurt them,' there's nothing you can do until they do it until they break a law," Rubio said Tuesday. "This allows family members and law enforcement to identify someone who is clearly a threat, go before a judge, and prove by meeting a certain standard that this individual is a danger."
Also Tuesday, Rubio sent a letter to Senate Judiciary Chairman Lindsey Graham and Ranking Member Dianne Feinstein urging them to consider his bipartisan bill.
"Florida law enforcement agencies have appropriately, and successfully, implemented more than a thousand risk protection orders. These are instances where firearms were removed from dangerous individuals, resulting in what could be countless lives that were saved," Rubio wrote in that letter.
Rubio also wants to establish more threat assessment centers nationwide.
"In addition to being able to have the tool to remove firearms and dangerous weapons from dangerous people, you have to know who they are," Rubio said.
Such centers probe the information available for potential threats of violence, including in schools, with the goal of identifying threats before they turn into actual acts of violence.