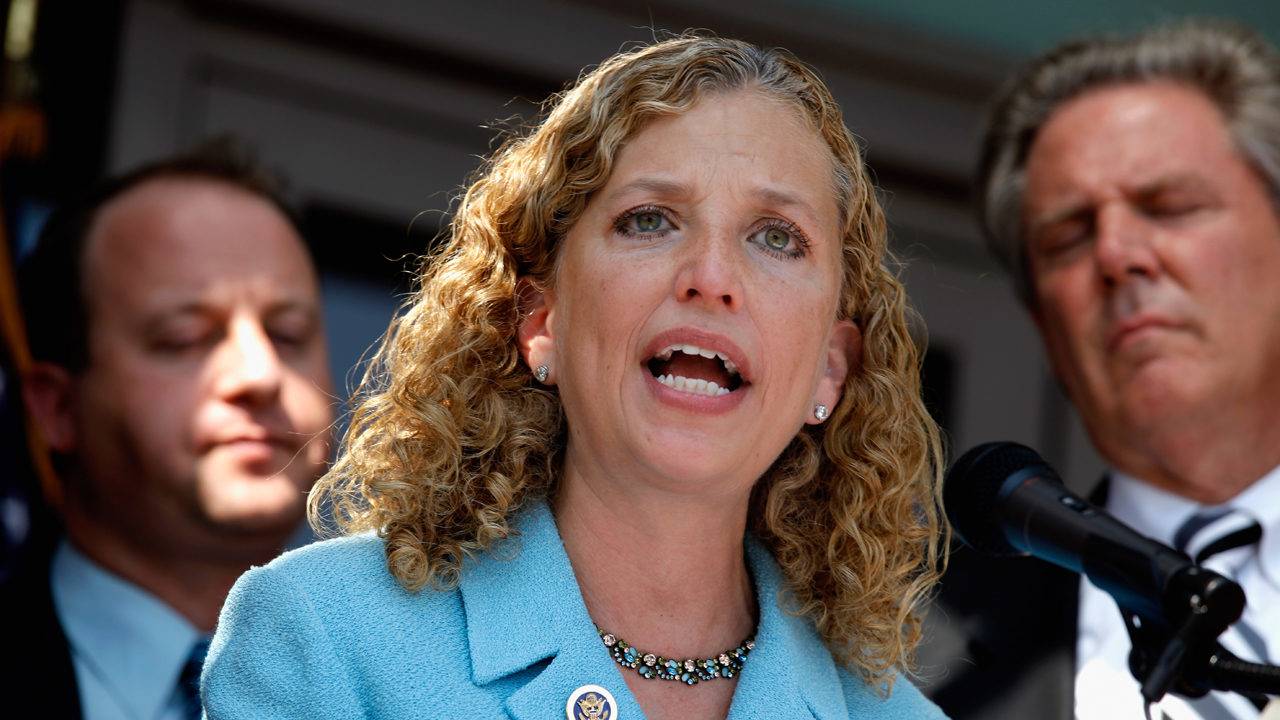 "I agree with the Administration on this latest effort to crack down on the Maduro regime."
U.S. Rep. Debbie Wasserman Schultz says she supports President Donald Trump's decision to increase sanctions on the Nicolás Maduro regime in Venezuela.
But Wasserman Schultz argues more still needs to be done.
Trump signed an executive order late Monday blocking the Venezuela government from accessing or transferring any of their property located inside the U.S. The sanctions also attempt to bar companies and other nations from doing business with Venezuela.
"I agree with the Administration on this latest effort to crack down on the Maduro regime, which has been welcomed by Juan Guaidó, the legitimate President of Venezuela," Wasserman Schultz said.
The U.S. is one of several nations to recognize Guaidó as Venezuela's rightful leader after questions arose regarding fraud in Maduro's latest reelection.
But in addition to praising Trump for his action, Wasserman Schultz also called on the Senate to approve a bill granting Temporary Protected Status (TPS) to Venezuelan immigrants inside the U.S.
The U.S. House approved the measure in late July.
"Granting TPS should have been coupled with this tightening of economic sanctions because it is unreasonable and inhumane to expect Venezuelans to return to their country when it is too dangerous and conditions have not improved," Wasserman Schultz said.
"We can be tough on the Maduro regime while also giving Venezuelans in the U.S. who have fled hunger and repression certainty about their legal status. It is disingenuous to advance economic sanctions without providing protections for the Venezuelans who have fled here because of the conditions necessitating those sanctions."
Venezuelans have faced shortages of several basic necessities, along with other serious issues. Multiple journalists, including Americans, have also been detained at various points by the Maduro government in the face of critical reporting.
Granting TPS to Venezuelan immigrants inside the U.S. would block those individuals from being deported or detained due to their immigration status. The bill also allows those immigrants to obtain work and travel authorization.
While Wasserman Schultz argued to pair the TPS with the sanctions, the Senate ensured that would not happen by failing to approve the measure prior to taking a six-week break.
U.S. Sens. Dick Durbin of Illinois and Bob Menendez of New Jersey pushed for a unanimous consent measure to approve the bill prior to that break. But U.S. Sen. Mike Lee of Utah blocked the effort.
Wasserman Schultz blamed Trump and Republicans for holding up the legislation. It could still be approved by the full Senate once the body reconvenes in September.