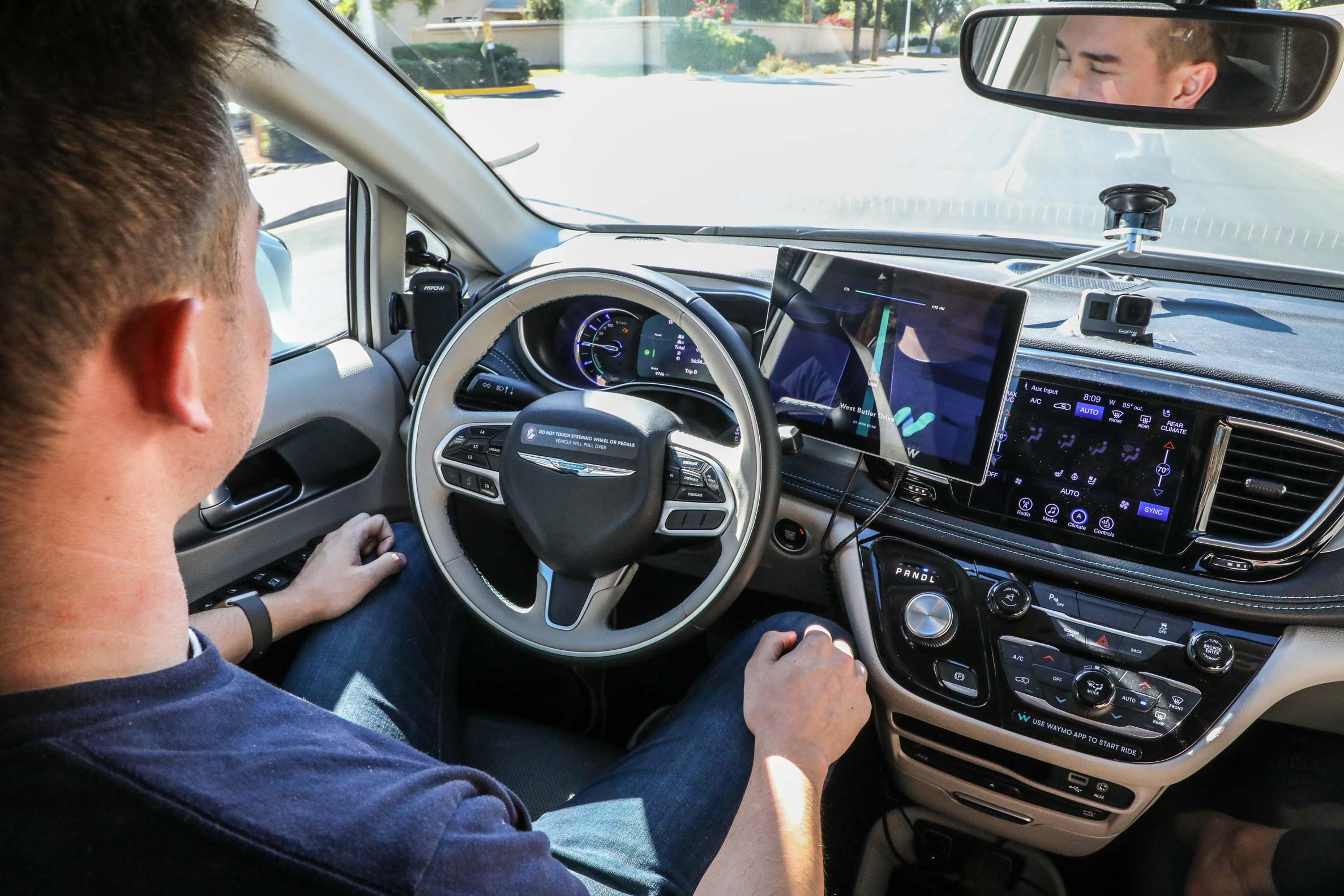 Waymo filed trademark paperwork in late 2016.
A Google subsidiary is suing a Clearwater-based company for using its name, Pinellas County court records show.
Google's self-driving car startup Waymo this month filed suit against a Clearwater company with the same name, claiming it is violating the tech giant's trademark.
Waymo filed several trademark applications in late 2016 to protect its brand name. As of April 3, the company had its third extension approved through the trademark process.
Trademark applications can obtain up to six extensions. Such extensions are geared toward protecting a name while a company builds its brand. The extensions are good for six-months. 
The Clearwater Waymo incorporated in late 2017, after Waymo had already received trademark approval. According to Sunbiz company filing information, the company is owned by Tony Orsini. Waymo has a storefront on Amazon.
Google's Waymo lawsuit claims the company sells medical and automobile accessories on that storefront. As of Wednesday, Waymo LLC had hundreds of items for sale on that storefront, but most were medical supplies under the brand Pivit.
A search through the storefront found just one item, an "adult flow control spill-resistant sippy cup" under the Waymo brand. 
Google's Waymo attempted to settle its trademark matter with the local company by the same name in late 2018, according to the lawsuit. The company sent a letter asking Clearwater-based Waymo to stop using its brand.
However, Waymo claims the Clearwater company continued to use its name and was "unfairly" benefitting from its top-notch name recognition as a Google-affiliated tech-company.
Google's Waymo launched in 2016 as a spinoff of Google's self-driving car project. The lawsuit claims the company has "achieved immense consumer recognition and fame." The company's self-driving car research and development aims to, among other things, "provide mobility for the elderly and people with disabilities."
The Clearwater Waymo's Amazon storefront sells medical supplies, many of which are tools to help the same demographic.
Google's Waymo is seeking unspecified damages from the Clearwater company. The lawsuit asks for "all gains, profits and advantages" the company derived from using its name. 
A complaint in a lawsuit tells one side of a story. Florida Politics attempted to reach a representative from the Clearwater-based Waymo on Wednesday, but was unsuccessful.