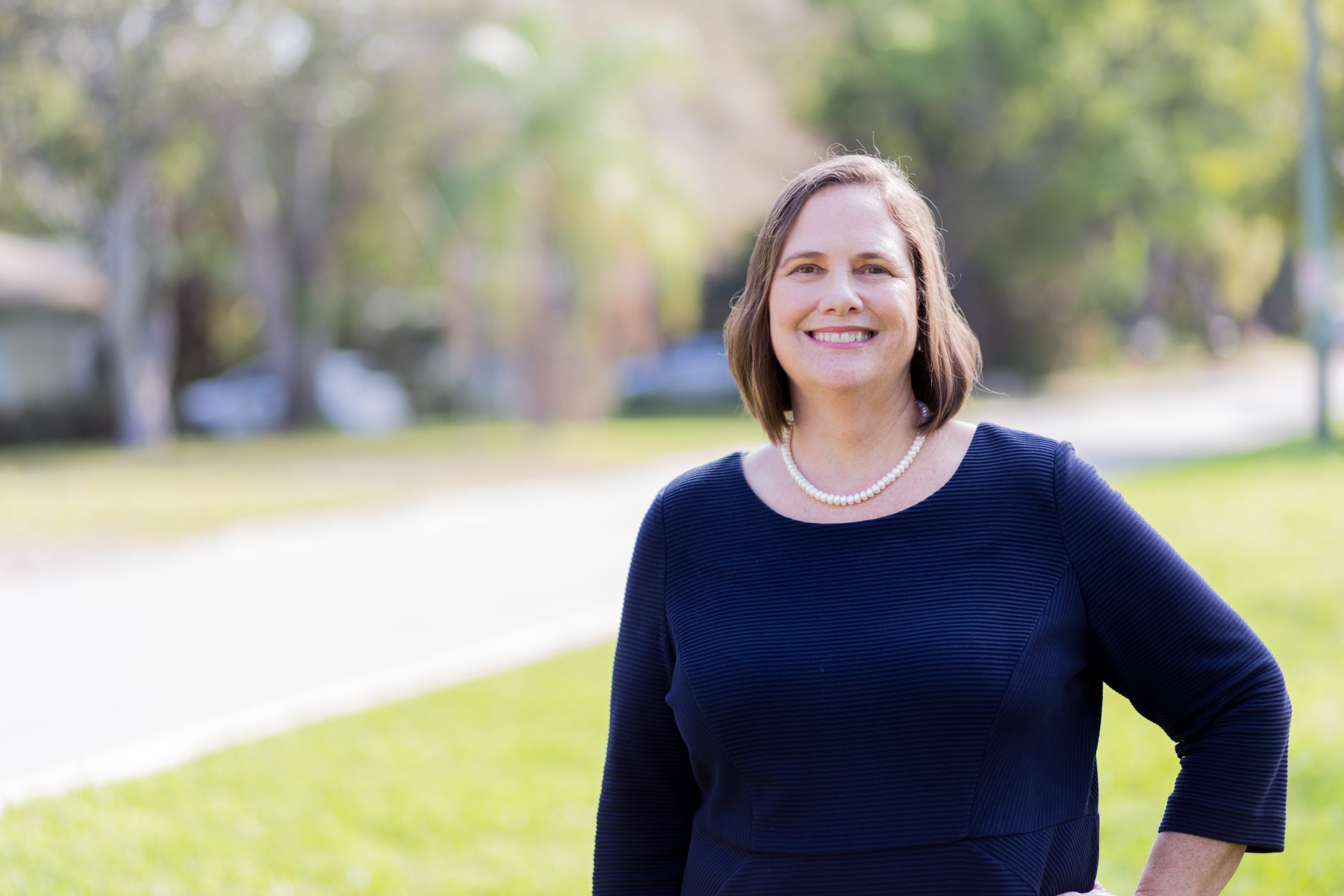 But Figgs-Sanders has more cash on hand.
St. Petersburg City Council candidate Beth Connor has taken the lead in fundraising, the latest campaign finance reports show.
Connor raised $2,000 during the latest fundraising period from July 20-26 bringing her total campaign haul to just shy of $19,000.
Deborah Figgs-Sanders, who had been leading the fundraising charge since jumping into the race, raised just $922 during the latest reporting period, bringing her total to $18,245.
Figgs-Sanders has more cash on hand though. She's got about $12,000 left compared to Connor's $4,000.
Connor's razor-thin edge is thanks to a $1,000 personal loan to her campaign that put her over the top in funding. 
The two candidates are in a competitive five-way race for Steve Kornell's District 5 seat representing south St. Pete in neighborhoods like Greater Pinellas Point, the Skyway Marina District and Lakewood Estates.
A third candidate, Trenia Cox, is also competitively raising funds. She's raised more than $11,000 so far, but her momentum slowed during the most recent reporting period, raising just $100.
Figgs-Sanders and Connor both took in significant contributions. Deputy Mayor Kanika Tomalin contributed $150 to Figgs-Sanders and City Council member Charlie Gerdes donated $250 to Connor. 
Connor and Cox were the most aggressive with spending in the latest reports. Connor spent about $4,500 on campaign mailers from Street Smartz Consulting in Jacksonville. Cox spent $4,300 including $1,500 on mail and $2,700 to Golden Jaguar Consulting, a firm affiliated with Rep. Chris Latvala. 
Figgs-Sanders spent just $133 during the most recent fundraising period.
Two other candidates in the race have been less active. Anne Hirsch, a candidate running under the Uhuru banner, raised $624 for a total of $4,400. Of that, she's spent $3,800.
Philip Garret hasn't raised any funds and didn't file a campaign finance report.
District 5 is one of four on the ballot this year. Kornell's seat is open because he's leaving office due to term limits.