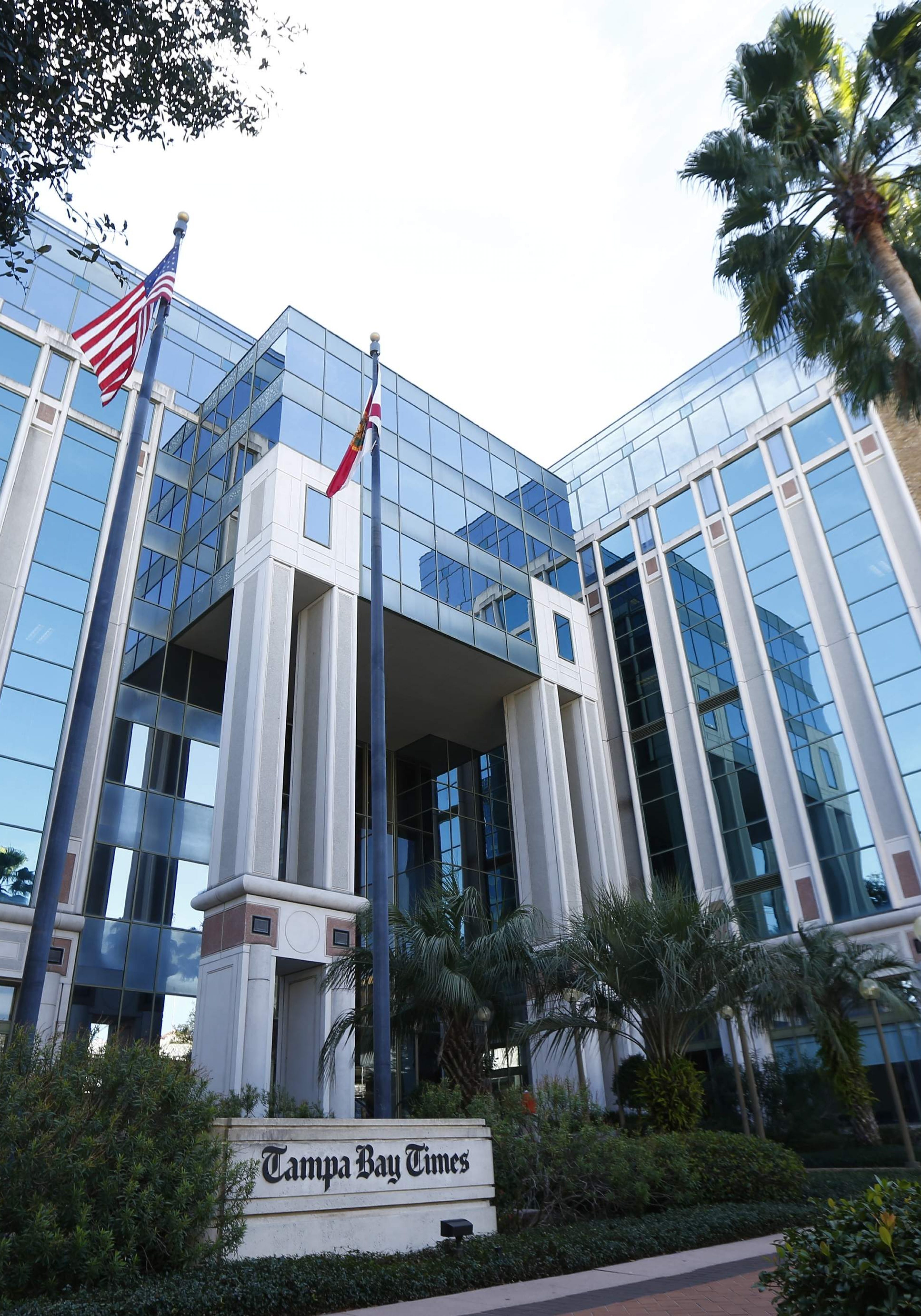 The paper highlighted black candidates' arrests, but ignored the white.
The Tampa Bay Times provided yet another example Wednesday of how they aren't always meeting the editorial standards that once served the paper as a mark of excellence. 
The paper reported that half of the candidates for St. Petersburg City Council either have criminal records or have been accused of crimes. It's relevant enough on the surface. Certainly voters deserve to know who's on their ballot and what mischief they might have been up to in the past.
But the Times post showed racial bias and left out a huge chunk of information about a leading candidate in its initial report.
Though the photo on the post now shows pictures of two white City Council candidates, the first draft went to the presses with only three black candidates pictured — and with no mention of one of the white candidate's transgressions.
That first picture showed incumbent District 7 City Council member Lisa Wheeler-Bowman and two of her opponents, Eritha "Akile" Cainion and Chico Cromartie. All three are black.
Yet of the seven candidates who have past records or arrests, four — a majority, for those keeping track — are white.
Additionally, of the seven candidates highlighted, only two are serious contenders.
As the incumbent, Wheeler-Bowman is the clear front-runner in her race. The Times article highlights a nearly 30-year old retail theft charge and a 20-year old charge for writing a worthless check.
That's newsworthy on its face. But both of the council woman's arrests were discussed and debated at length when Wheeler-Bowman first ran for her seat four years ago. With that information in hand, voters elected her.
The other major candidate, District 1 hopeful Robert Blackmon, wasn't even mentioned until the story was three hours old.
Blackmon, who is white, was cited in 2009 after leaving the scene of a traffic accident. His citation made national headlines because Blackmon was reportedly dating O.J. Simpson's daughter, Sydney Simpson.
Rather than informing voters about the candidates who could very well represent them at city hall, the article was laser focused on indiscretions from candidates who are either not campaigning or not actively raising funds to establish a viable candidacy.
Cromaritie, for example, hasn't raised a dime and Cainion, though she is actively campaigning, is not seen as a credible threat.
The article also points out District 3 candidate Zach Collins' 2008 DUI. Collins is not raising funds and is running against a popular incumbent.
Rather than presenting a balanced look at all the choices who could be on the ballot, the Times rushed it by using a picture highlighting only black candidates while ignoring entirely the past criminal record of a white man running a viable campaign all the while focusing their information instead on less competitive candidates. 
In all the post makes the Times look at worst, racist and, at best, biased.