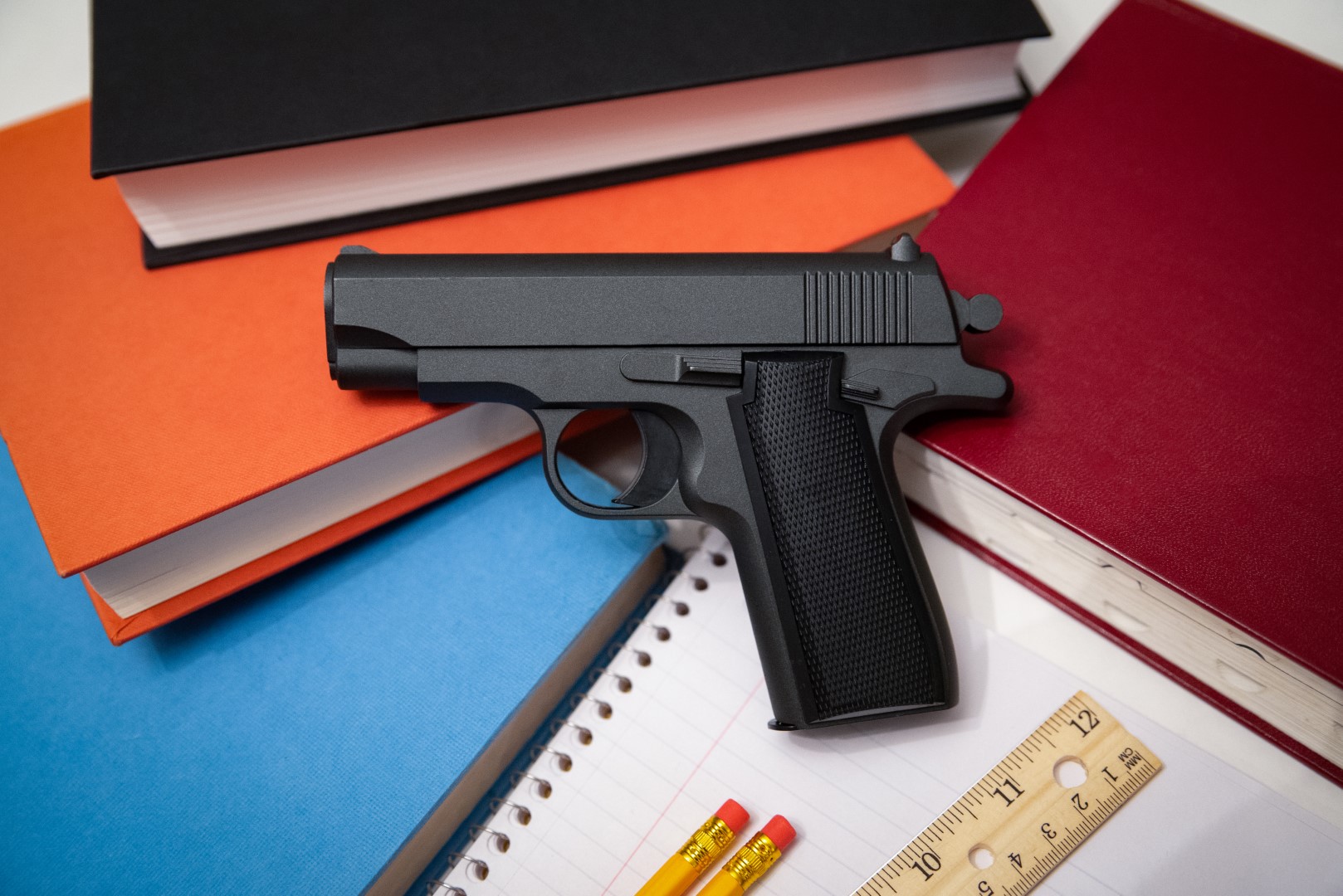 Lake County Republican wants college students able to defend themselves.
State Rep. Anthony Sabatini filed legislation ending gun-free zones on college campuses.
The Lake County Republican said concealed carry permit holders should be able to keep firearms anywhere on university grounds.
"How many mass shootings must we witness before we allow law-abiding citizens to defend themselves?" Sabatini wrote on Facebook. "Why do we strip Florida citizens of their rights without a shred of evidence that doing so makes us safer?"
His bill (HB 6001) removes a section of Florida's concealed carry statute that says permit carriers cannot bring guns to college and university facilities. The statute today only allows registered students and faculty to carry stun guns and nonlethal electric weapons.
The bill "eradicates the gun-free zones of college campuses in Florida by allowing concealed weapon permit holders to carry on campus," Sabatini wrote.
"I filed this Bill last year and I will file it EVERY year I am a member of the Florida Legislature until it passes."
Similar measures have passed in the Florida House, but never in the state Senate.
This year, Senate President Bill Galvano, a Bradenton Republican, nixed any prospect of hearing campus carry in that chamber.
"I don't think there will be a campus carry bill that will make it all the way through — just knowing some of the members of the Chamber and how they are viewing it," Galvano told the Tallahassee Democrat.
The National Rifle Association this year heavily criticized Galvano for taking political contributions from Everytown for Gun Safety.
It remains unclear whether the bill could be heard in the Senate in the 2020 session.
The Senate this year did approve a provision allowing teachers to carry guns as participants in the Guardian program.
Sabatini filed his campus carry bill days after two headline-making mass shootings, one in El Paso, Tex. and the other in Dayton, Ohio. Neither of those shootings occurred on college campuses, but the tragedies rekindled a push for greater gun control.
In the recent Dayton shooting, which happened in an entertainment district, police say they neutralized a shooter within 30 seconds, during which time he killed nine other people and injured 27 others, according to the Cincinnati Enquirer.
Colleges have suffered from gun violence as well.
Most notably, the third deadliest shooting in modern U.S. history remains the Virginia Tech shooting in 2007, where a gunman killed 32 people and wounded 17 others before killing himself. He used two automatic pistols and fired 170 rounds in nine minutes. According to The Roanoke Times.
Sabatini, though, said restrictions on firearms are not the answer.
"The Second Amendment makes us safer," he wrote. "'Gun control' and gun free zones are a dangerous sham based on a cheap emotional appeal."