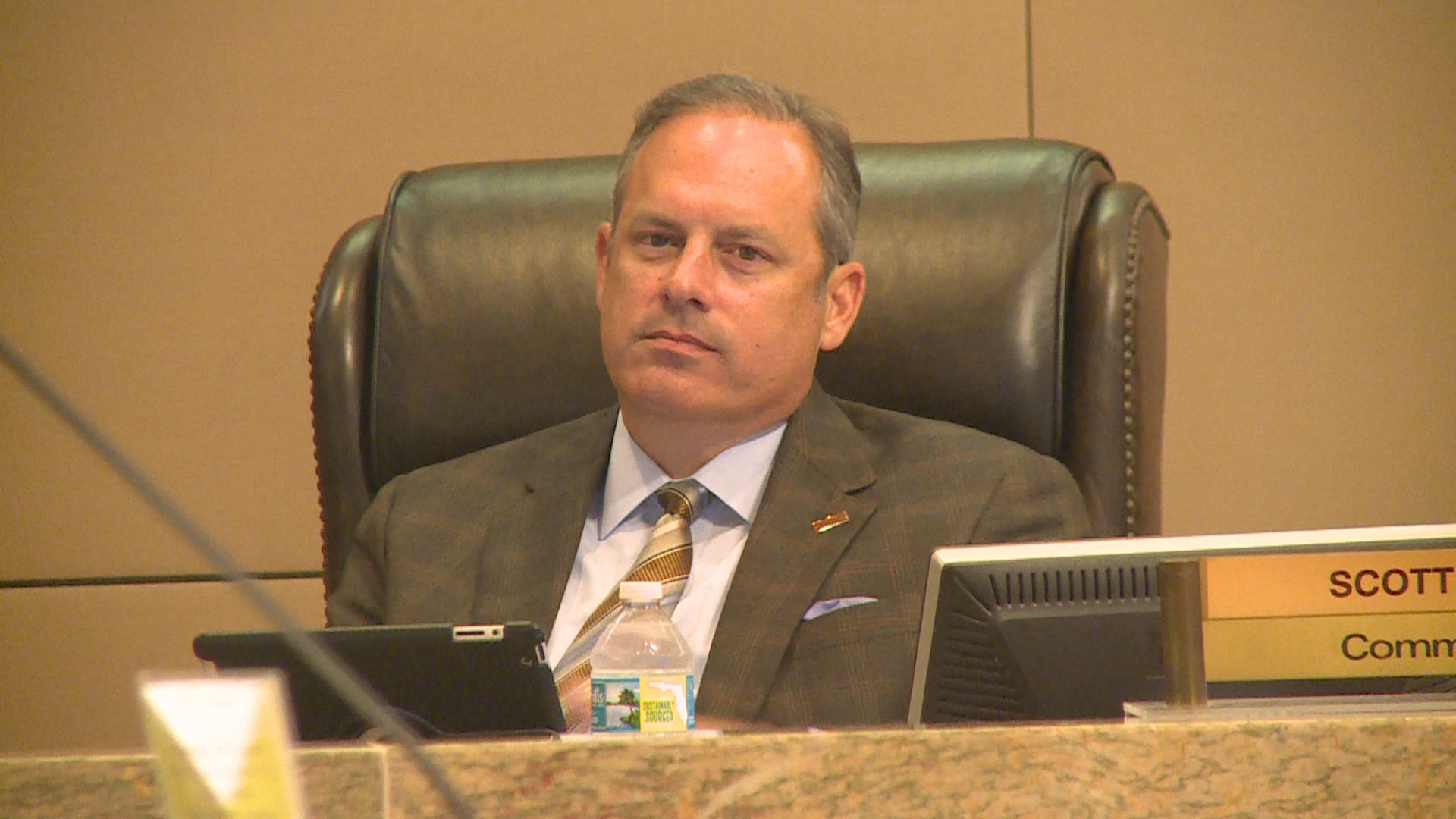 DeSantis did not issue a statement on the removal.
Gov. Ron DeSantis on Friday removed suspended Tallahassee City Commissioner Scott Maddox from office, three days after Maddox pleaded guilty as part of a 4-year-old FBI investigation into public corruption in the capital city.
State law "provides that the Governor shall remove a municipal officer who is convicted of any charge contained in an indictment or information, including any person who pleads guilty," a press release from the Governor's Office said.
DeSantis, a Republican, did not issue a statement on his removal of Maddox, a longtime Democrat who once chaired the state's party. Maddox has been a fixture in state and local politics for decades.
The 51-year-old, the city's first directly-elected "leadership" mayor in the late 1990s, pleaded guilty to federal felony counts of wire fraud, mail fraud and conspiracy to commit tax fraud.
Also pleading guilty to the same counts was Maddox's longtime friend, former aide and business partner Paige Carter-Smith. Most recently, she also had been the Tallahassee Downtown Improvement Authority's executive director, a position from which she stepped down.
The FBI investigation also became a significant part of the 2018 gubernatorial election, where then-Tallahassee Mayor Andrew Gillum, the Democratic nominee for Governor, faced numerous questions about his interactions with undercover FBI agents.
Gillum, who has not been charged, ultimately lost to Republican Ron DeSantis by less than 33,000 votes.
The gist of the allegations was that Carter-Smith helped Maddox in an ongoing scheme to solicit bribes from companies seeking to do business in or with the city of Tallahassee.
Sentencing has been set for Nov. 19, when – according to the maximum sentences – the pair faces close to a half-century in prison each. Their actual sentencing guidelines had not been computed as of this week.