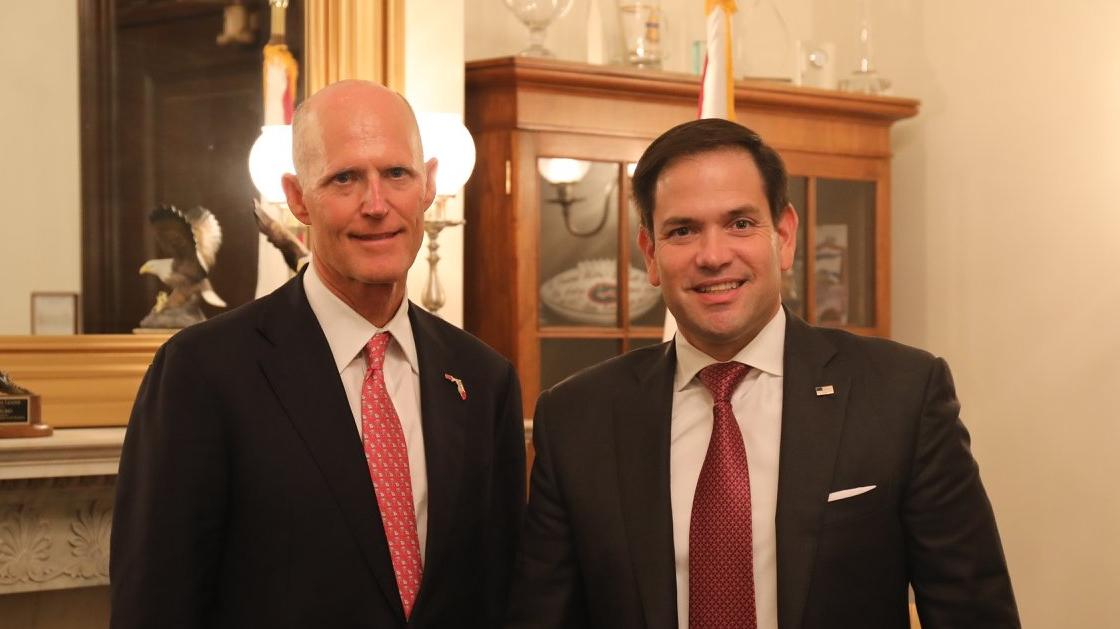 "We welcome this certification"
U.S. Sens. Marco Rubio and Rick Scott urged President Donald Trump to recertify Colombia as an ally in the fight against illegal drugs last week and their wish was granted.
Late Thursday, the Trump issued a memorandum stating Colombian President Ivan Duque "has made early progress in rolling back the record-high coca cultivation and cocaine production levels inherited from his predecessor and in leading efforts to restart a Colombian-led aerial eradication program."
"This progress needs to continue and expand, and my Administration will work with our Colombian partners to reach our joint 5-year goal to reduce coca cultivation and cocaine production by half by the end of 2023. We will also continue to coordinate closely with Colombia and other like-minded partners in our hemisphere to restore democracy in Venezuela."
On Friday, Rubio and Scott issued a joint statement praising the decision.
"President Trump's certification of Colombia's commitment to combat the illegal drug trade reiterates the joint effort between our nations in the fight against narco-trafficking in the Western Hemisphere. We welcome this certification as a step for both of our countries to continue working together to counter the threat of Maduro's narco-terrorist tyranny in Venezuela," they said.
Colombia, somewhat notoriously, is known for the drug trade that comes out of the country. It's estimated 70 percent of the cocaine supply, globally, is grown in Colombia and traded through the Western hemisphere to its final destination.
Over decades past, U.S. presidents and their administrations have worked closely with the Colombian government to come down on drug traffickers. The U.S. does this via the President of the United States formally certifying to Congress the country's commitment to combating illegal drug-trade side-by-side with the U.S.
The certification comes with a number of benefits, including an appropriation of funds. A report by the Congressional Research Service suggests the legislature has appropriated "more than $10 billion of bilateral foreign assistance to support a Colombian-written strategy known as Plan Colombia and its successor programs" between 2000 – 2016.
In September 2017, however, Trump surprised everyone when he announced that he reserves the right to decertify Colombia. Last week. Rubio and Scott asked Trump not to do so.
"We urge you to certify to Congress that Colombia is fully committed to working with the U.S. government on efforts to combat the illegal drug trade," they wrote.
"As you know, Colombia is the most proactive nation countering narco-trafficking in the Western Hemisphere, only second to the U.S. in this regard. It is one of our nation's strongest and most capable partners in Latin America and the Caribbean.
___
Tampa correspondent Melissa S. Razdrih contributed to this post.