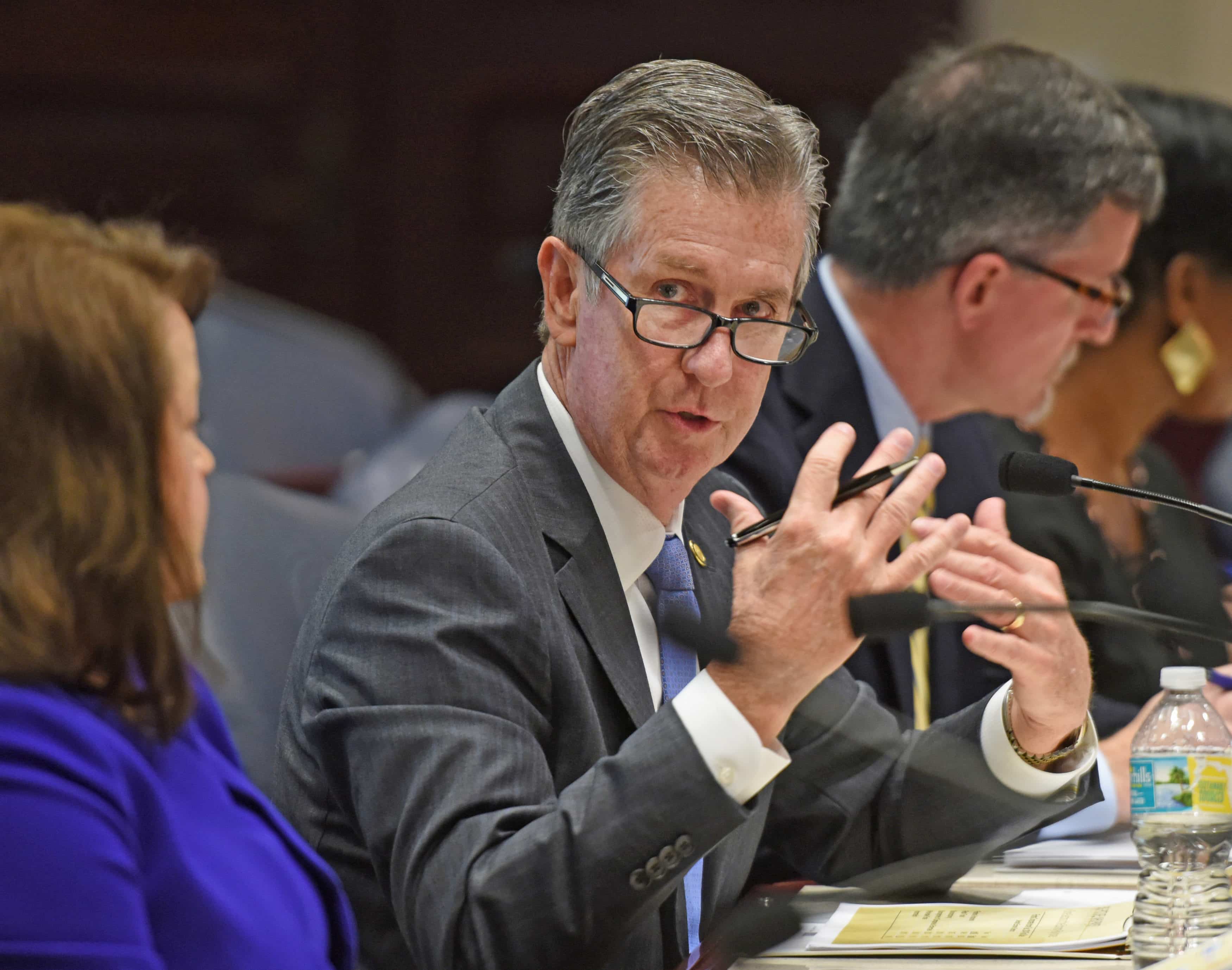 "It is my understanding he is very interested in running."
Manatee County enjoyed a high level of influence this year thanks to state Sen. Bill Galvano serving as Senate President.
But who will succeed the Bradenton Republican when he leaves Tallahassee in 2020?
For months, the Manatee-area Republican party has waited on a decision from one person, former lawmaker Jim Boyd.
"It is my understanding he is very interested in running," Galvano says.
There's reason to think a Boyd candidacy could all but take Florida Senate District 21 out of contention.
Democrat Amanda Linton, a first-time candidate, has already filed. But this will be a difficult seat to flip.
As of the 2018 elections, Republicans made up 43 percent of registered voters in the district, while Democrats make up 30 percent.
Yet no Republican has jumped into the race. Indeed, until Linton filed July 5, the race sat for months as the only state Senate seat with no candidate filed for 2020.
That's largely the Boyd factor. Boyd first won election to the Florida House in District 68 in 2010, winning with 62 percent of the vote over now-Manatee School Board member Dave Miner.
He later beat Democrat and prominent defense attorney Adam Tebrugge with 56 percent of the vote in 2012 and ran unopposed for two more terms. That came years after Boyd served as mayor of Palmetto.
He wrapped up his service in the House after rising to Deputy Majority Leader and Majority Whip. But he also developed a strong reputation for leading on bipartisan issues from education standards to addressing the opioid crisis.
Rep. Will Robinson, another Bradenton Republican, won election to Boyd's old seat in November. He was the alternative choice for Florida House Speaker in 2024 and has expressed a long-term interest in service.
But Boyd, meanwhile, may just yet come to Tallahassee on the opposite side of the rotunda.
Ken Piper, vice chair of the Manatee County Republican Executive Committee, confirms Boyd has been a rumored candidate for some time.
"He hasn't given any notice to formal party," Piper said. "But rumors fly with these things."
Should he jump into the race, he'd be an instant frontrunner, Piper added.
"He would be a great candidate. He was a great representative," he said. "Everybody from here loves him."
And state leadership suggests Boyd's entry could come any minute.
"We will be filing soon," said Joe Gruters, chairman of the Republican Party of Florida and a state senator serving in neighboring District 23.
Boyd, for his part, has remained mum.
Sources say the main holdup has been whether the past year of life outside public service offers too much appeal. Boyd climbed ranks in the Florida House until term limits forced his retirement.
But it's a retirement that allows weeks-long trips to the mountains and zero late-night sessions.
As for Boyd himself, he promises to let the world know soon, one way or the other.
"I will have more to tell you next week," he texted Florida Politics.
Other prospective interests can plan accordingly.