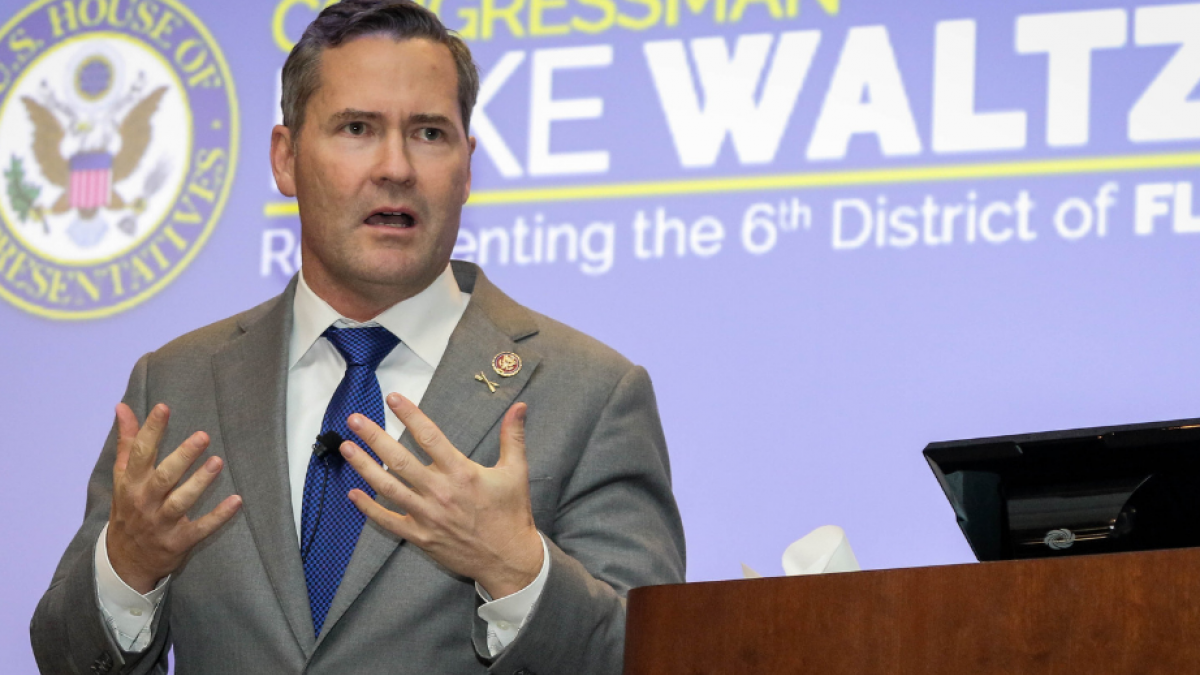 One highlight: a Netanyahu meeting.
Republican U.S. Rep. Mike Waltz, a Trump-endorsed former Green Beret and counterterrorism adviser to then-Vice President Dick Cheney, is spending this week in Israel — one of America's most stalwart allies.
Waltz, who won his campaign by messaging on national security, represents Florida's 6th Congressional District.
The trip follows that of the previous Congressman from CD 6, and now Governor, Ron DeSantis. 
Just as DeSantis did this year with a 100-person Enterprise Florida delegation, Waltz is on a Congressional trip to Israel.
He's not the only Floridian on the trip. Fellow U.S. Reps. Ross Spano and Donna Shalala are there also.
"The U.S. and Israel's partnership is defined by a united alliance in peace, freedom and democracy," Waltz said ahead of the trip. "It's critical each of our countries learn more about each other's political, educational and economic investments."
"Gov. DeSantis' trip was an important mission to encourage prosperity and partnership between Florida and Israel," Waltz added. "I'm confident this trip will be an important follow-up to strengthen our relationship at the congressional level and reaffirm our commitment to our greatest ally in the region."
The trip, sponsored by an offshoot of AIPAC, has mixed sightseeing and policy excursions, as these trips are wont to do.
The Delegation on Saturday visited the Dead Sea and Church of the Nativity. On Sunday, the focus was defense, with a visit to the border and a look at the Iron Dome missile defense system.
Monday saw a visit to the Old City, a visit with Prime Minister Benjamin Netanyahu, and a strategic survey of Jerusalem.
When Gov. DeSantis made his trip, much was made of memorandums of understanding between Floridian governmental agencies and other entities and Israeli counterparts. However, the cornerstone of the trip was that Netanyahu conclave, one that seemed in doubt until the day it happened.
While the Governor's party was in Israel, the Knesset (Israel's legislature) voted to dissolve after Bibi failed to assemble a governing coalition. 
When this reporter asked the Governor if he was betting too heavily on Netanyahu, the answer was interesting.
DeSantis called Netanyahu a strong leader, though he did issue a caveat: He's willing to work with whoever wins. The real question remaining was how to build relationships with other parties when Likud is the brand he's yoked to.
Waltz and the rest of the Congressional Delegation may have a similar conundrum if the PM doesn't survive the September election and his legal troubles.
The Jerusalem Post notes that Netanyahu may be yoked to a "shared" PM model with Benny Gantz of the Blue and White Party, if that's what it takes to build a governing coalition.
American politicians often have to adjust to the nature of Israeli politics, which is less a binary struggle than a constant positioning and repositioning of various interest groups. Yet Republican or Democrat, they seem to bet on Likud and the pragmatic, America-philic Netanyahu.