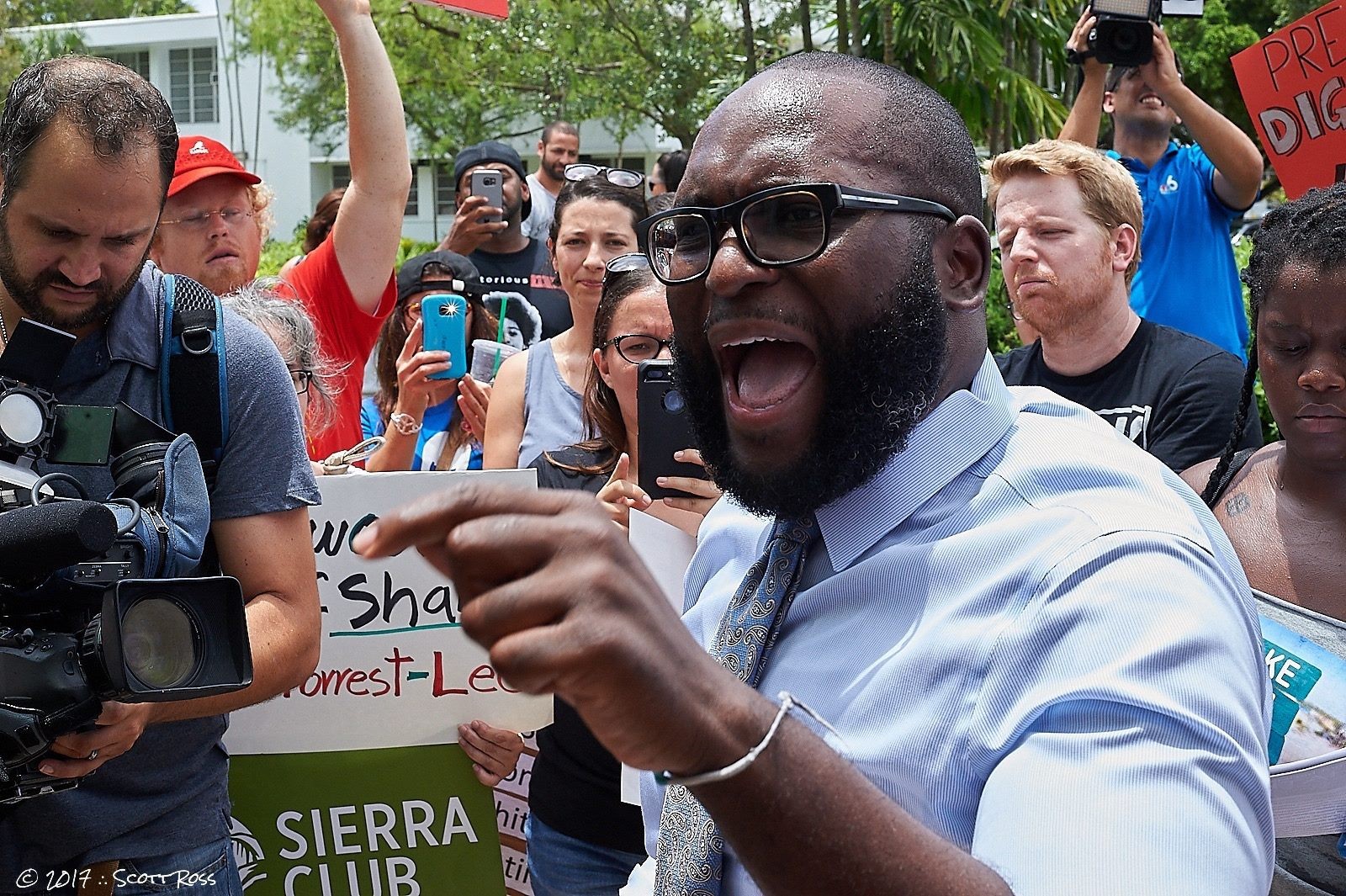 Jones is term-limited in the House in 2020.
Rep. Shevrin Jones appears to again be ramping up the fundraising machine, bringing in more than $32,000 as he attempts to grab the Senate District 35 seat in 2020.
Jones' fundraising had been in a bit of a lull the past three months, thanks in part to a ban on fundraising during the Legislative Session, which ended in May.
But even in June, Jones brought in less than $1,500 to his campaign. His political committee, Florida Strong Finish, showed $0 in June earnings.
That allowed Miami Gardens City Councilman Erhabor Ighodaro to claim the top spot in June fundraising. Former Sen. Daphne Campbell took that honor in May. The two are competing with Jones for the Democratic nomination.
Jones, who has maintained his lead in overall money raised, managed to rebound in July. He brought in more than $14,000 to his campaign and another $18,000 to his PC.
Among those contributions were several from entities controlled by lobbyist Ron Book. Book's law firm gave $5,000 to Jones' PC and another $1,000 to his campaign. PepsiCo also pitched in $1,500 to Jones' PC and added $1,000 to his campaign.
The latest reports, filed with the Florida Division of Elections, show Jones burned through less than $4,000 in July. That leaves him with a net of just under $57,000 remaining.
This cycle, his campaign has raised nearly $87,000, while his PC has tacked on another $52,000.
Ighodaro's July numbers are not yet available as of this posting. But Campbell earned about $2,700 in July.
Also on the Democratic side, former Rep. Cynthia Stafford's numbers are also unavailable as of yet. Former firefighter Wilbur Harbin hasn't listed any money raised, but he only stepped into the race in late July.
The lone Republican in the race, serial candidate Josue Larose, listed $0 in contributions for the fifth straight month.
Larose has been sanctioned for election fraud by the Florida Elections Commission after he lied about raising millions of dollars from made-up donors during a 2010 gubernatorial run.
Sen. Oscar Braynon II, who currently represents SD 35, is term-limited in 2020. The district covers portions of Broward and Miami-Dade counties including Miramar, West Park, Miami Gardens and Opa-locka.