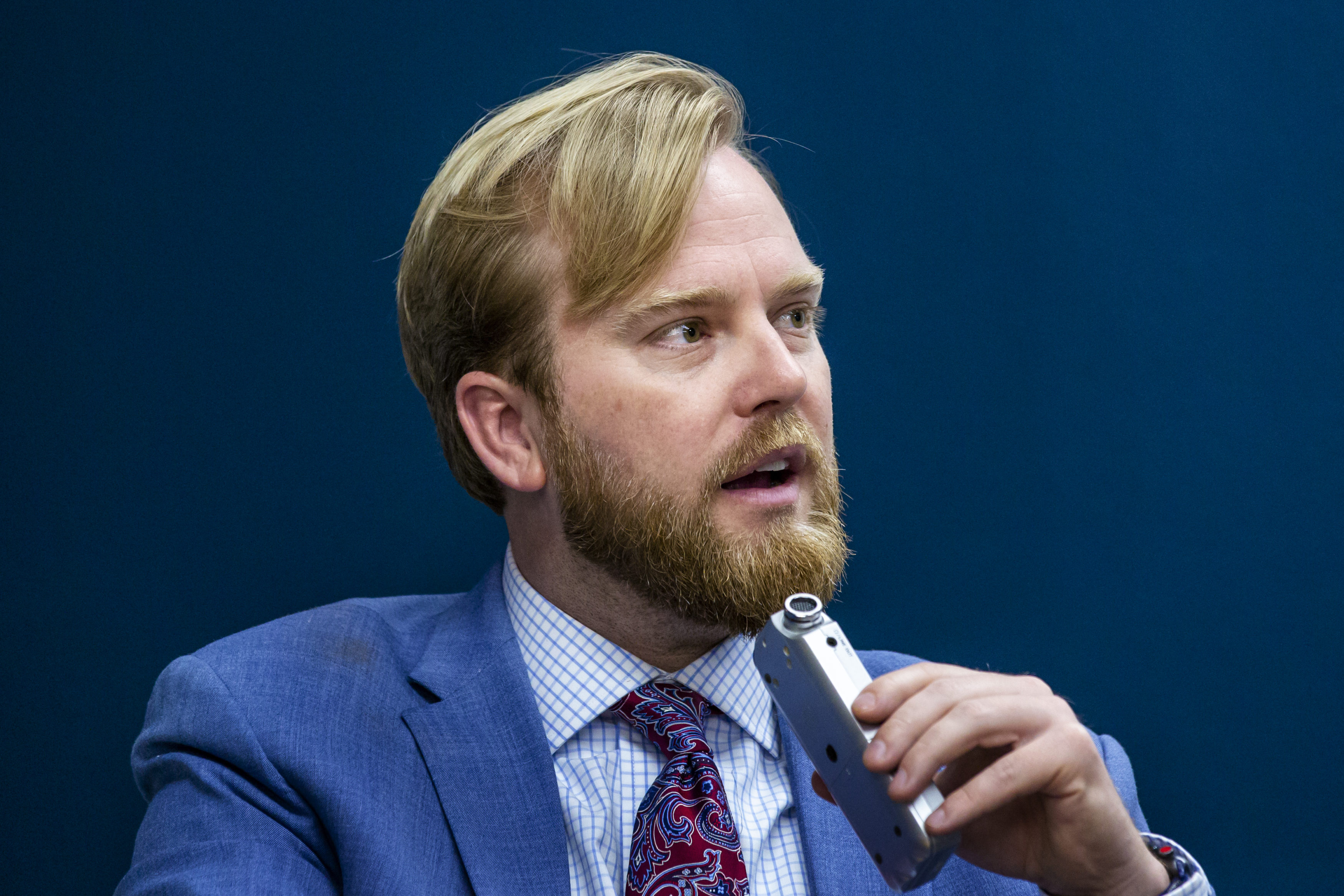 Grant is targeting big donors; Harrington is keeping it local.
Democrat Jessica Harrington is still trailing behind House District 64's GOP incumbent Jamie Grant in fundraising, but she's steadily collecting small contributions from supporters in her district. 
Harrington raised $2,580 in July, according to the latest campaign finance reports out this week. In all, she's raised more than $12,000.
That's less than half of what Grant has brought in. Grant raised $5,750 in July and since the beginning of the year has raised a total of $30,000. 
But the two candidates' fundraising trends stand in stark opposition. 
Harrington's campaign is so far a grassroots operation. Her average contribution in July was just $55. Most of the contributions came from within the combination Hillsborough/Pinellas district and almost all of them from within the region.
Only three came from out-of-towners and, of those, only two were from out-of-state.
Her top contribution came from Lakeland retiree Leander Aulisio who donated $1,000. Remove that contribution from consideration and Harrington's average contribution was just $33.
Grant's campaign finance logs stand in stark contrast.
He brought in just seven contributions. Five of those were for $1,000 and none of them were less than $250. Donors include large companies and special interest groups including Amscot Financial; the Florida Chamber of Commerce; Florida Jobs PAC, which is affiliated with the Chamber; a Realtors political committee; Deloitte Services, and AT&T Florida.
Only one contribution came from an individual, but that donor resides outside Grant's district.
Still, Harrington has a lot of ground to cover. As the incumbent, Grant already has an advantage.
Moreover, HD 64 is a conservative stronghold. According to the most recent district analysis, there are nearly 33,000 registered Republican voters in the district compared to just less than 26,000 Democrats in the Hillsborough portion of the district. The Pinellas side of the district also favors Republicans by about 4,000. 
Grant is a mainstay in the district. He was first elected in 2010, which would have meant he'd be termed out of office last year, but a legal challenge in 2015 re-set his terms, meaning he can now serve until 2024 if the voters and he agree.
Harrington's July earnings were the highest she's had since April when she started raising money. That month Harrington raised $8,000.
Both Harrington and Grant are already spending money on consulting. Harrington spent $2,300 in July, most of that to Parsons Wilson.
Grant paid $3,000 in July to A. Milano Strategies, run by conservative strategist Ann Milano.