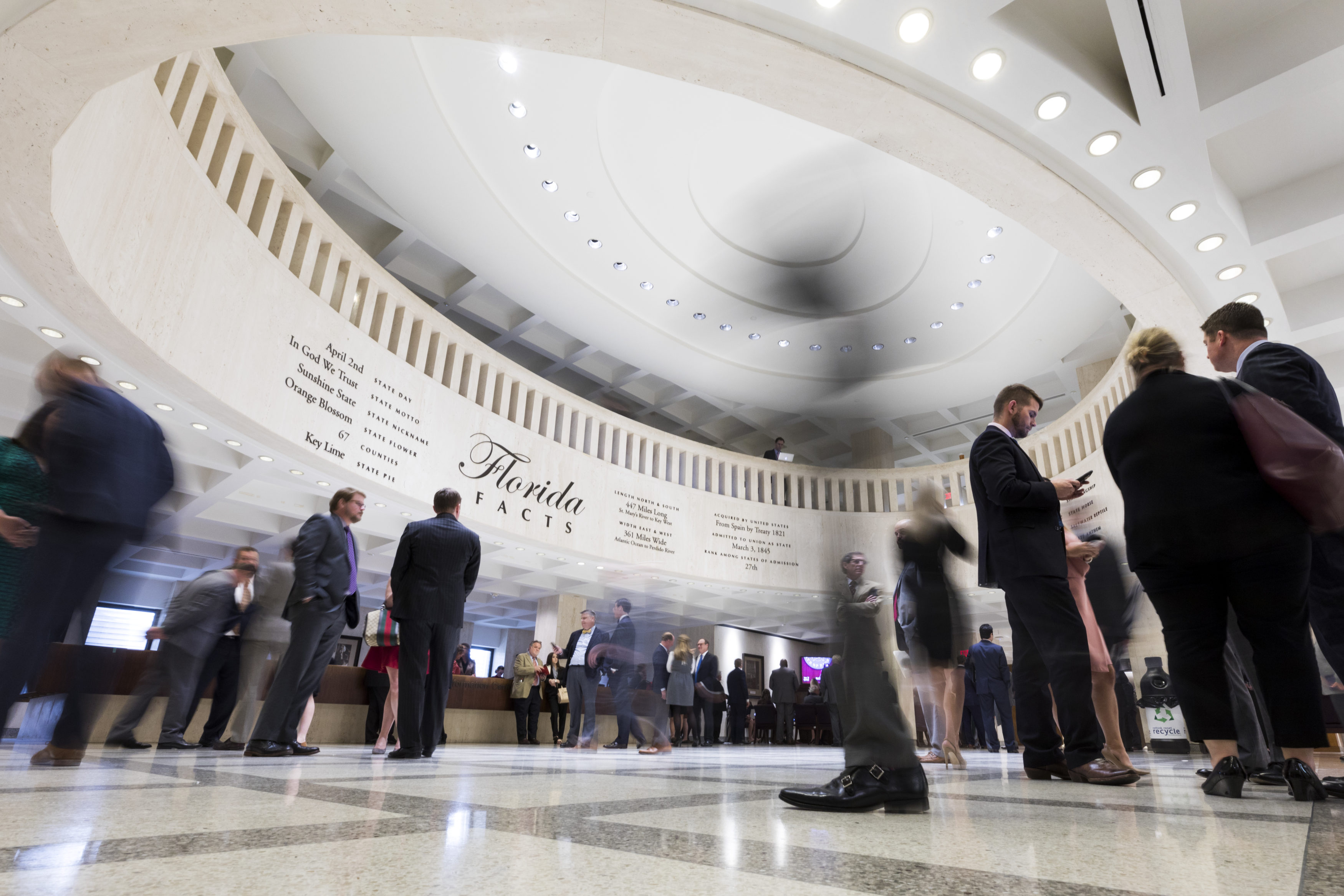 The firm could have earned as much as $440,000.
The second quarter brought The P5 Group an estimated $265,000 in lobbying fees, newly filed compensation reports show.
The trio of Ken Pruitt, Mark Pruitt and Meghan Hoza brought in $140,000 of that sum lobbying the Legislature with the remaining $125,000 earned lobbying the Governor and Cabinet.
Florida lobbyists report their pay in ranges covering $10,000 increments. Florida Politics uses the middle number of each range to estimate quarterly pay.
The P5 Group's legislative lobbying report shows 21 principals, including the Florida Atlantic University Foundation, which topped the list with an estimated $25,000 in payments during the reporting period, which included the second half of the 2019 Legislative Session.
Alzheimer's Community Care, Pediatric Associates and Safe Harbor Marinas followed at the $15,000 level while the rest the firm's clients chipped in $5,000 apiece for legislative lobbying help.
The executive lobbying report featured 19 principals and mostly mirrored the legislative report
FAU again took the top spot with $25,000 in quarterly pay and Alzheimer's Community Care and Pediatric Associates were steady at $15,000. The rest of the lot were listed in the sub-$10,000 bracket.
Among the names further down The P5 Group's client roster are Florida Crystals Corporation, the Palm Beach County Sheriff's Office and Tampa General Hospital.
The P5 Group's compensation reports also list a range for their overall compensation. The firm's total earnings fell between $100,000 and $250,000 in total pay on each report, putting their minimum earnings at $200,000 for the quarter.
If the three lobbyists earned top dollar from each client, however, they could have earned as much as $440,000.
Florida lobbyists and lobbying firms must name their clients when they sign lobbying agreements and must report their earnings from each client on a quarterly basis. Reports for the second quarter are due August 14.