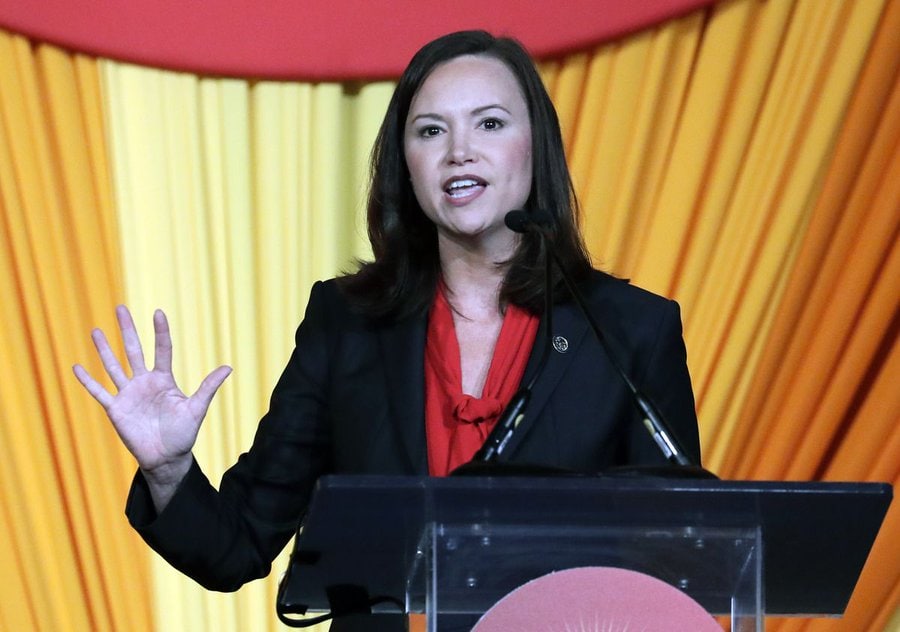 What will the AG say?
Jacksonville's hot summer has only gotten hotter after months of crossfire between City Hall and the School Board regarding a proposed capital tax referendum.
The School Board wanted a vote this November. Mayor Lenny Curry thinks a 2020 vote is better.
On Tuesday, the Jacksonville City Council appealed to Florida Attorney General Ashley Moody for an opinion on whether a vote to authorize the referendum can be compelled.
General Counsel Jason Gabriel, who contends that City Council decides alone when or if it votes, issued a binding opinion from his office Tuesday ahead of the meeting.
This was a follow-up to a non-binding memo from the OGC making the same point: the tax vote is Council's call.
"In summary, while it is the School Board that initiates the surtax proposition by approving a
resolution that levies it, authorizes the statement and enacts a plan to carry it out, it is the Council that approves the referendum, as well as the timing as to when that ballot measure happens," Gabriel said.
Tuesday evening in Council, ahead of the vote, the city attorney made his points again, saying he would be "happy" to go to Moody for her opinion.
The city attorney also noted that it is unprecedented for a general counsel to ask Council to petition the Attorney General for an opinion.
Gabriel likened the School Board seeking pro bono outside counsel to moves made by the Police and Fire Pension Fund in 2016, stressing that his office is the sole vehicle to get an AG opinion.
"The statement must be placed on the ballot by Council … the only body that can," Gabriel said, describing his as a "plain reading underscored by the law."
Gabriel addressed statutory construction, saying that separation of powers dictates "more than just a ministerial role" for the Council.
Rather, said the city lawyer, it's up to Council to exercise appropriate discretion as "the last legislative stop."
"The county has an ultimate role in the impacts of countywide legislative actions," Gabriel added.
The School Board can start the process. However, the City Council is the closer.
Gabriel urged the two elected bodies to work together, urging continued dialogue between the School Board and City Council.
A joint meeting will be held between the two parties Wednesday morning.