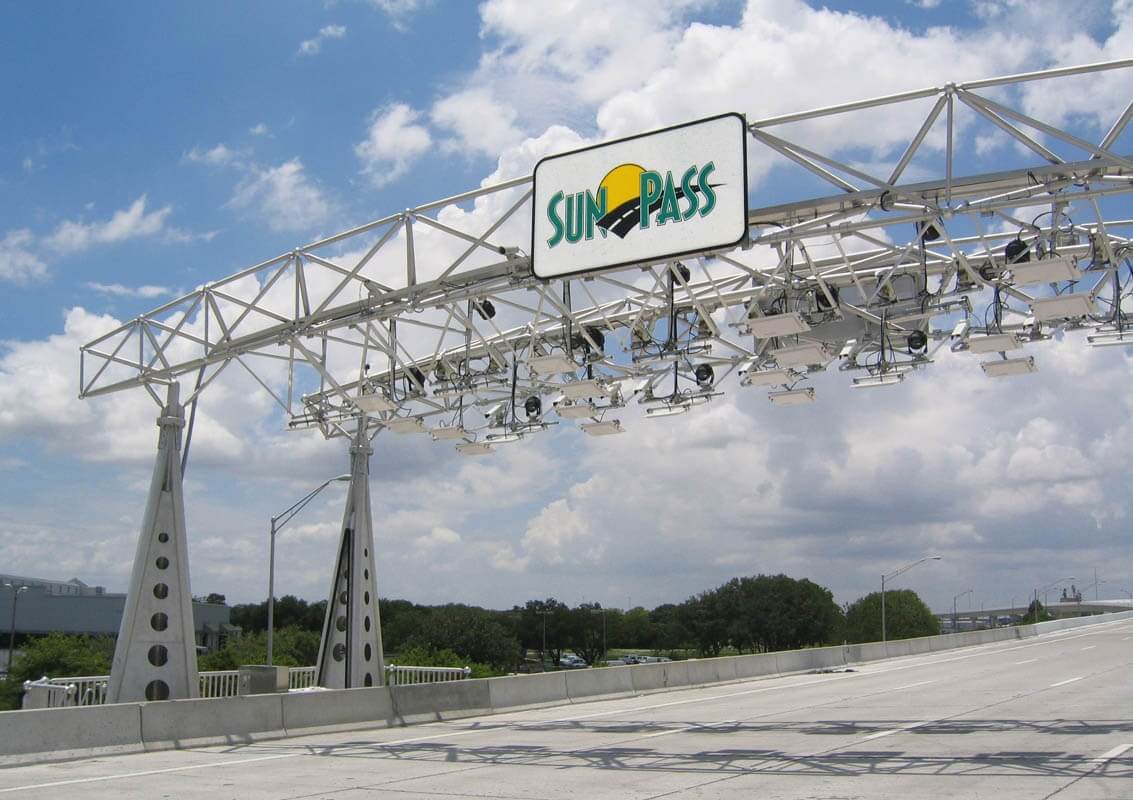 Ron DeSantis promised accountability but FDOT problems persist 8 months into his term.
More than 14 months after Florida's electronic tolling SunPass system collapsed due to contractor and FDOT negligence, the state is still playing fast and loose when it comes to public records laws and requests related to failures with technology.
Florida Politics has eight records requests that have gone unfulfilled for more than 30 days, including simple queries pertaining to the project's failures, such as:
— A May 29 request for media recorded at the SunPass procurement meeting;
— A June 11 request for a report compiled by contractor Conduent related to SunPass.com failures;
— July 10 requests related to the public cost of providing free transponders to drivers to reduce the state's Toll-by-Plate problems and how much FDOT owes other tolling authorities due to collections problems;
— July 15-16 requests related to customer account problems and customer service performance.
Despite the state's broad public records laws that provide taxpayers transparency on how their governmental agencies operate, FDOT has had chronic problems fulfilling a request in a timely manner since the start of the SunPass Saga in June 2018.
The agency has also been caught trying to cover-up and downplays its massive SunPass problems — a deception that was ironically exposed thanks to public records.
Former FDOT Secretary Mike Dew was confronted about the issues in September 2018; he apologized for the lack of transparency and promised accountability. Dew left the agency several months later and new Gov. Ron DeSantis replaced him with Kevin Thibault.
But neither time nor the change in administrations has done much to improve the agency's responsiveness regarding public information. Government watchdogs suggest the failure to provide public records violates the spirit of state laws, and likely the letter of them as well.
"Florida's public records law (gives an agency) a 'reasonable' period of time in which to produce those records," said Barbara Petersen, President of Florida's First Amendment Foundation. "Courts have said that 'reasonable' means the time it takes to locate the records, review them for exempt information, and produce a copy. Unfortunately, some agencies throw up unnecessary and sometimes unlawful barriers to our right of access."
It's unclear which of the requested records are in FDOT's possession and which might be in Conduent's possession, but both the agency and its contractor are subject to the public records provisions in F.S. 119 and must turn records over once they are located and reviewed for exempt information. It remains unclear why the simple documents requested have not been produced in more than 30 days.
Public records requests have led to the exposure of some of the most significant findings during the last 440 days (and counting) of the SunPass Saga, including customer data breaches, massive account errors and the state's attempted cover-up.
The Governor's Office has an open investigation into the technological meltdown, launched one year ago Wednesday amid mounting media pressure. However, there hasn't been a single public finding released or any accountability measures taken yet due to the investigation.
Florida Politics will continue to press for transparency in this ongoing investigation.