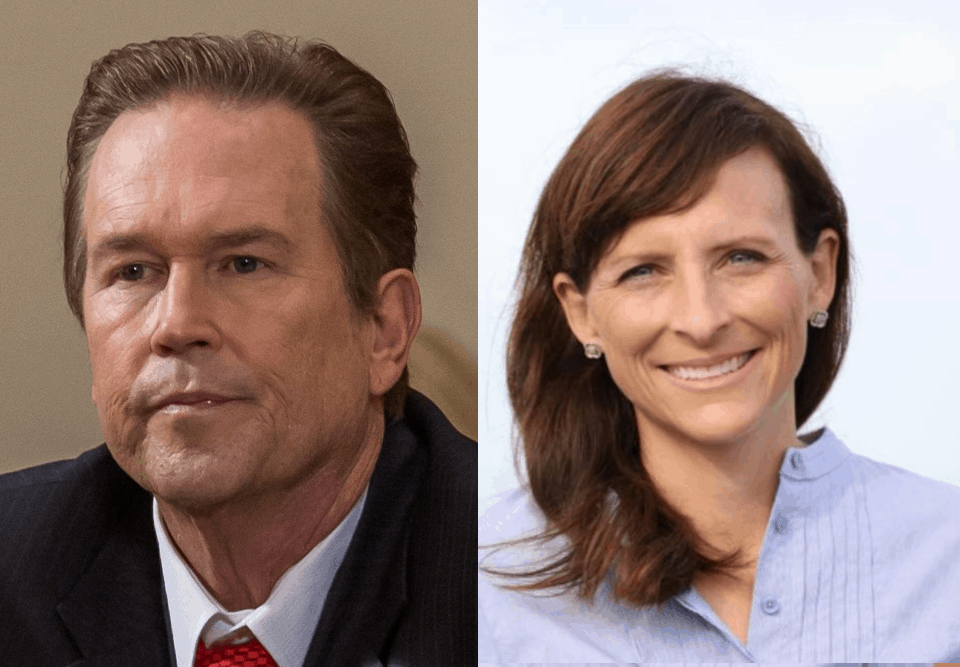 Democrat Margaret Good will challenge the long-time incumbent.
Are U.S. Rep. Vern Buchanan's days in Congress numbered? A memo obtained by Florida Politics adds the Sarasota Republican's district to its "Full Offensive Battlefield."
That makes Buchanan one of three incumbent Republicans the blue team views as vulnerable, along with U.S. Reps. Ross Spano and Brian Mast.
"Democrats started the 2020 cycle by going on offense and after outworking and outperforming Washington Republicans over the last eight months we're pushing even further into Republican-held territory," said DCCC Chair Cheri Bustos.
So what makes Florida's 16th Congressional District, which President Donald Trump won by 10 points, attractive to the DCCC? Statisticians for Democrats see the affluent region as just the kind that's breaking from the party of President Donald Trump.
"The district is 32 percent college educated — outpacing the statewide numbers by 11 percent — and is almost 90 percent suburban, a major factor as Republicans struggle to manage a nationwide exodus of suburban voters from the Republican party," the DCCC memo reads.
Of course, Democrats also have top tier recruit in play. While the memo doesn't make specific mention of state Rep. Margaret Good, the Sarasota Democrat's entry was widely viewed as a major get.
Good expressed excitement at the news of the DCCC targeting the district.
"This campaign is about the people in this district—about healthcare, water quality, and good-paying jobs," Good said.  "We want a representative that listens to and works hard for her constituents. That's the kind of representative I am and this campaign reflects that work ethic. I welcome everyone and anyone who wants to work for the best interest of the people of our community to join us."
Good's Florida House District 72 nestles largely within Buchanan's territory. That district went to Trump in 2016 by 4 percent, but Good won it in a special election in 2018 by 7 percent—over Buchanan's son James Buchanan.
Granted, her re-election over Republican Ray Pilon was a closer affair but she's still won a Trump district twice while wearing blue.
Of course, Democrats have become excited about beating Buchanan before, only to be disappointed. Buchanan defeated Democrat David Shapiro by a substantial margin after being targeted in 2018.
But Democrats say there were still signs of the incumbent's weakness shown in that race.
"In 2018, the Democratic House candidate earned 45.4 percent of the vote, the strongest performance for a Democrat since Florida's redistricting in 2012, and a 5.2-point improvement on 2016," the DCCC memo reads.
Notably, Democrats also have recruited a solid opponent against Spano, with state Rep. Adam Hattersley announcing his plans to challenge the Dover Republican.
Hattersley flipped Spano's old House district blue in 2018, and Spano faces tremendous fallout over a fundraising scandal from his initial Congressional campaign last year.