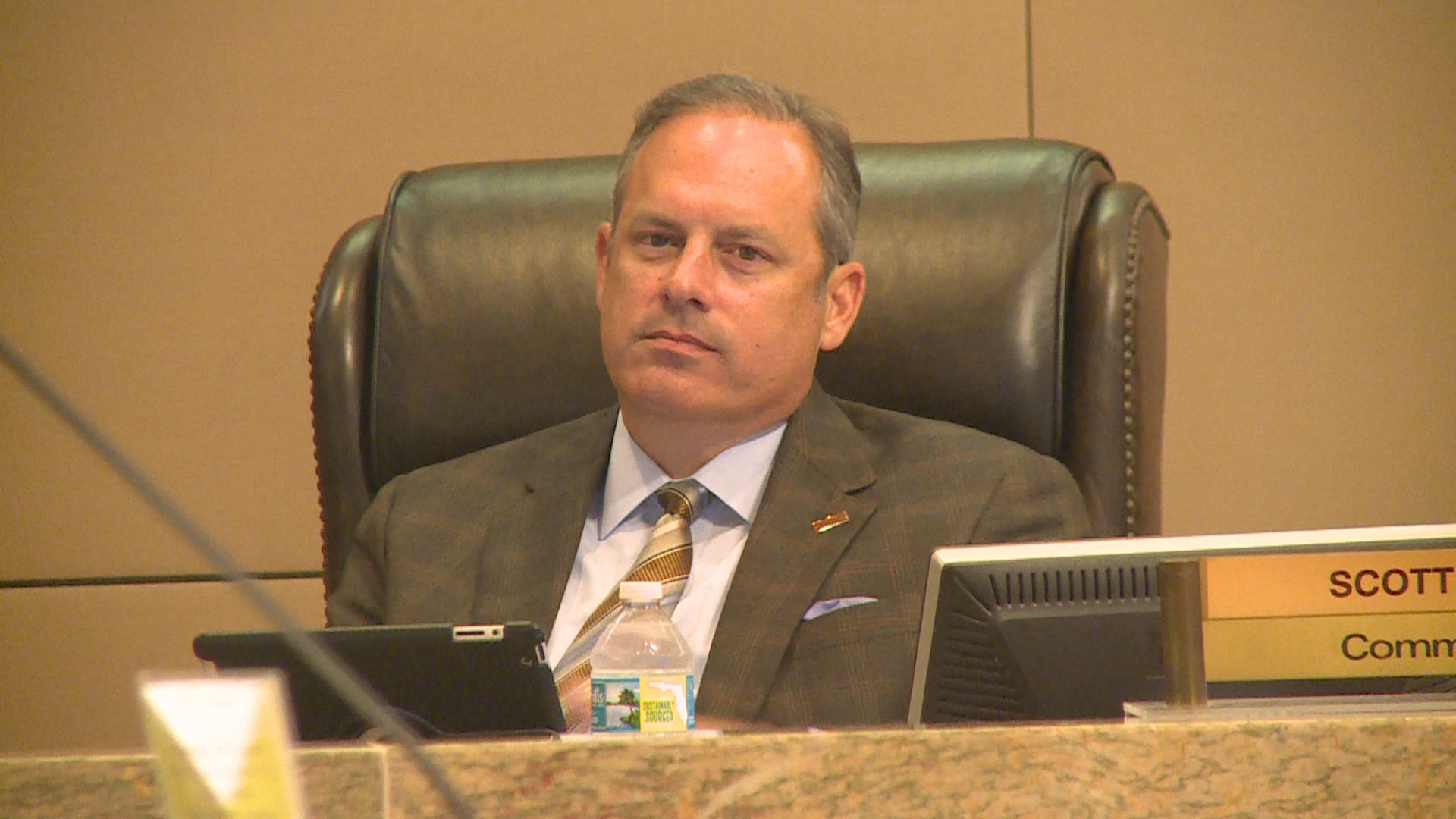 "There is a presumption of disbarment."
The Florida Supreme Court on Thursday ordered former Tallahassee City Commissioner — and admitted felon — Scott Maddox's law license suspended as the state's Bar starts a discipline case against him.
Maddox pleaded guilty earlier this month to three felony counts in the federal public corruption case against him. The plea agreement he signed with federal prosecutors was silent on the status of his law license.
The rules governing attorney conduct in Florida say, "A lawyer shall not commit a criminal act that reflects adversely on the lawyer's honesty, trustworthiness or fitness as a lawyer in other respects." A Florida Bar representative previously said that in "cases of felony convictions, there is a presumption of disbarment."
The FBI investigation that resulted in Maddox's indictment became a significant part of the 2018 gubernatorial election.
Then-Tallahassee Mayor Andrew Gillum, the Democratic nominee for Governor, faced numerous questions about his interactions with undercover FBI agents. Gillum, who has not been charged, ultimately lost to Republican Ron DeSantis by just under 33,000 votes.
Maddox, whose charges were not connected to Gillum, was admitted to practice in law in Florida in 1995.
His "suspension shall be effective 30 days from the date of this order so that respondent can close out his practice and protect the interests of existing clients," the court's order says.
"If respondent notifies this Court in writing that he is no longer practicing and does not need the 30 days to protect existing clients, this Court will enter an order making the suspension effective immediately."
Gov. Ron DeSantis removed Maddox from office three days after Maddox pleaded guilty as part of a 4-year-old FBI investigation into public corruption in the capital city.
Maddox has been a fixture in state and local politics for decades. The 51-year-old, the city's first directly-elected "leadership" mayor in the late 1990s, pleaded guilty to wire fraud, mail fraud and conspiracy to commit tax fraud.
Also pleading guilty to the same counts was Maddox's longtime friend, former aide and business partner Paige Carter-Smith. The gist of the allegations was that Carter-Smith helped Maddox in an ongoing scheme to solicit bribes from companies seeking to do business in or with the city of Tallahassee.
Maddox's sentencing has been set for Nov. 19, when – according to the maximum sentences – he faces close to a half-century in prison.
A third co-defendant, local entrepreneur J.T. Burnette, was indicted this May on federal charges, including fraud and racketeering. His trial is set for Nov. 4.