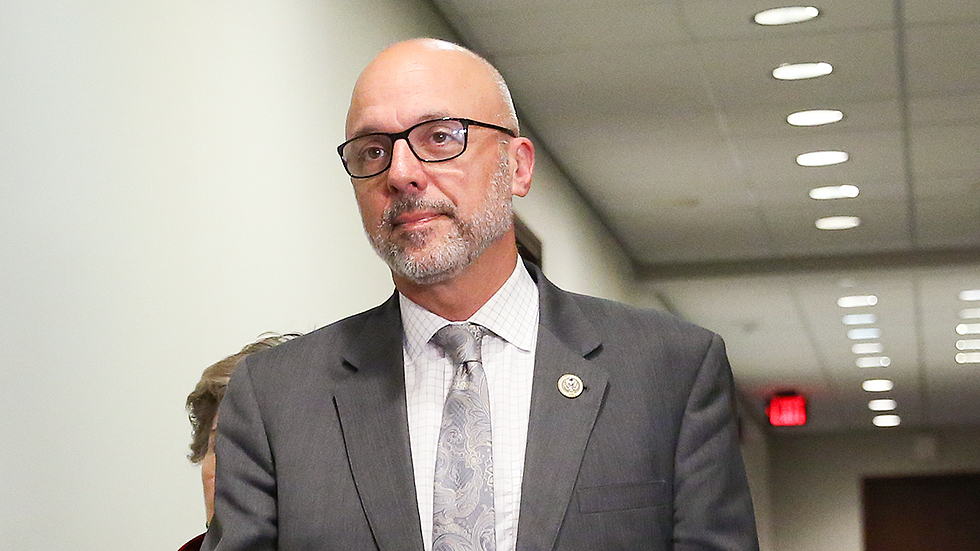 "I regret today׳s decision."
U.S. Rep. Ted Deutch says Israel is "making a mistake" by blocking a pair of U.S. congresswomen who have harshly criticized Israel from entering the country.
U.S. Reps. Ilhan Omar of Minnesota and Rashida Tlaib of Michigan had planned to visit the nation on August 18. They had arranged to meet with Israeli and Palestinian groups opposed to the ongoing conflict in the region, but had not scheduled any meetings with Israeli officials.
Ron Dermer, the Israeli Ambassador to the U.S., stated last month that the pair would be allowed to visit. That was despite the congresswomen's opposition to Israeli occupation of the West Bank and their push for the Boycott, Divestment, Sanctions (BDS) Movement.
But in the following weeks, reports emerged that President Donald Trump was disappointed that Israel was slated to allow the American congresswomen to visit.
Then, Thursday morning, Trump said allowing them to visit would "show great weakness." He also falsely stated that the duo "hate Israel" and "all Jewish people."
Less than an hour later, Prime Minister Benjamin Netanyahu announced the congresswomen would be barred from entering the country.
"The plan of the two Congresswomen is only to damage Israel and to foment against Israel," Netanyahu said.
Deutch, who is Jewish and a typical staunch supporter of Israel, had condemned rhetoric from Omar in the past. He has also spoken out against Tlaib's opposition to an anti-BDS resolution.
But he says he disagrees with Israel's decision to block the duo's visit entirely.
"I am extremely disappointed that the Israeli government has chosen not to allow my colleagues to enter Israel," Deutch said Thursday.
"Members of Congress should be able to visit Israel to hear from Israelis with a full range of views just as they should hear from Palestinians with a full range of views. If Members of Congress visit Israel and shut out the voices of those they disagree with, they are making a mistake. And when Israel shuts out Members of Congress, they, too, are making a mistake. I regret today's decision."
That latter point was a subtle jab and Omar and Tlaib deciding not to sit down with Israeli officials.
But Deutch's criticism of Israel's decision was echoed by AIPAC, a pro-Israel organization here in the U.S. which has also taken fire from Omar.
"We disagree with Reps. Omar and Tlaib's support for the anti-Israel and anti-peace BDS movement, along with Rep. Tlaib's calls for a one-state solution," the organization tweeted. "We also believe every member of Congress should be able to visit and experience our democratic ally Israel firsthand."
U.S. Sen. Marco Rubio also tweeted criticism of Omar and Talib while disagreeing with Israel's decision to block them.
"I disagree 100% with Reps. Tlaib & Omar on #Israel & am the author of the #AntiBDS bill we passed in the Senate," Rubio wrote. "But denying them entry into #Israel is a mistake.
"Being blocked is what they really hoped for all along in order to bolster their attacks against the Jewish state."
And U.S. Rep. Stephanie Murphy of Florida's 7th Congressional District said that a trip she took while a freshman helped strengthen her support for the nation.
"I spoke with Israeli officials and citizens, and witnessed the situation on the ground," Murphy recalled.
"The visit solidified my strong support for the U.S.-Israel alliance. I think all Members of Congress should visit Israel and experience this special country firsthand. That said, Israel is a sovereign nation and has the right to permit or deny entry to individuals in accordance with Israeli law."