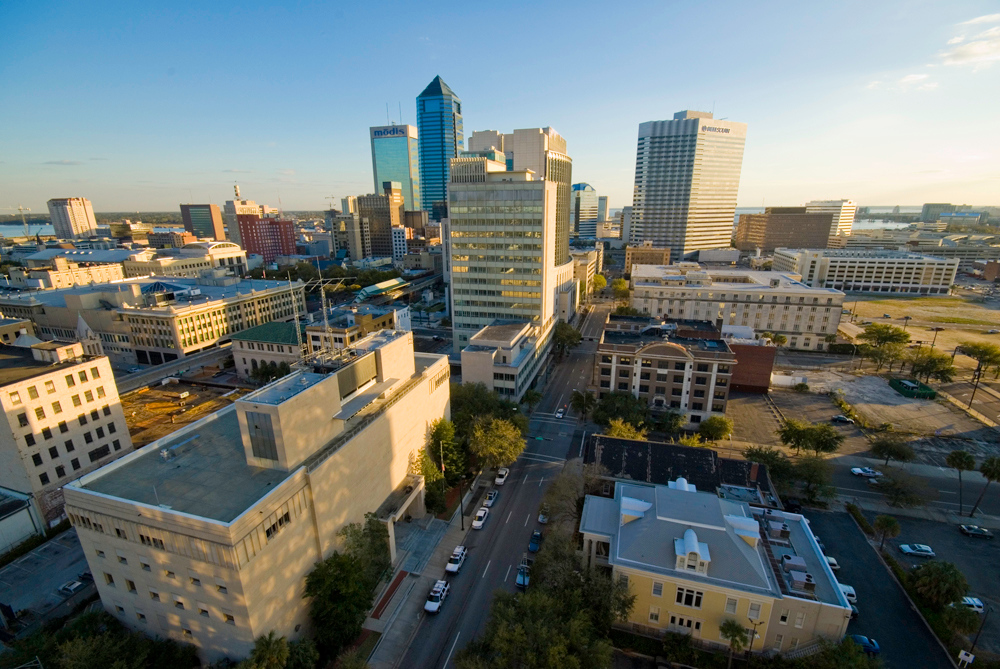 With political talent under the age of 30, one thing is clear: Northeast Florida is punching above its weight.
Youth movement
This week, Florida Politics is promoting the latest (and most excellent, if we say so ourselves) issue of INFLUENCE Magazine.
In an issue that looks at political talent under the age of 30, one thing was clear: Northeast Florida is punching above its weight.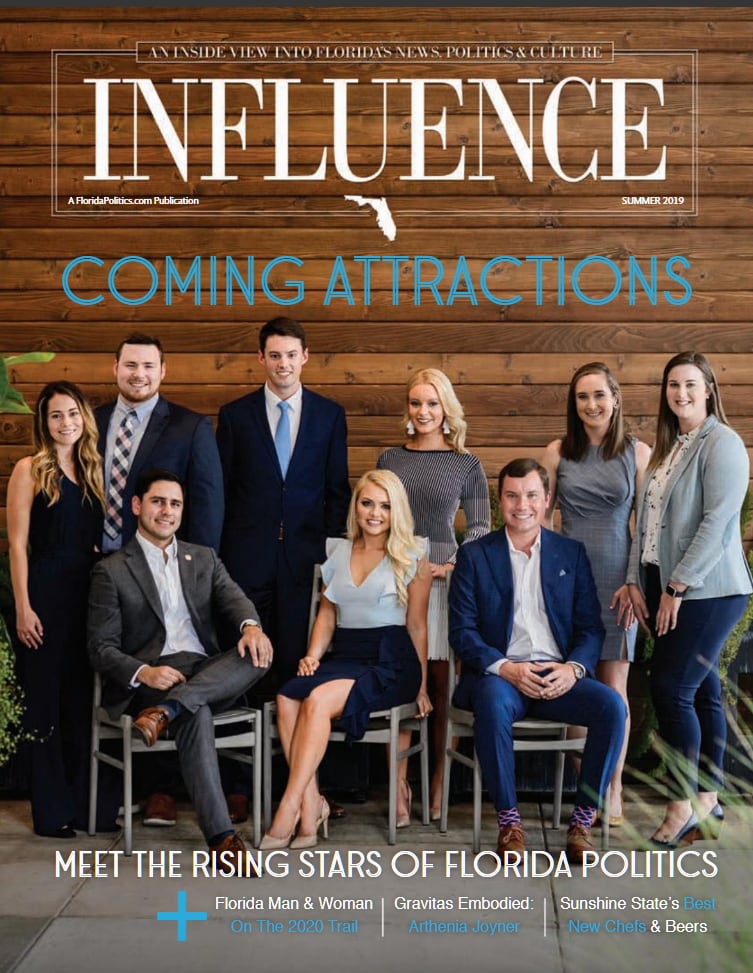 Consider Davis Bean, a legacy already making his mark with the Fiorentino Group. Bean has worked campaigns and for state Rep. Cord Byrd, and now he's on the lobby side, where he can work those relationships.
Consider Matt Brockelman and Carlo Fassi, the dynamic duo: two former UNF student body presidents holding it down at Southern Strategy Group.
In addition to homegrown talent, some names you might know who made it through here: among them, former Rep. John Rutherford comms Taryn Fenske, who is moving up the ranks. She handled Florida comms for the NRCC in 2018, and will be sought after in 2020 and beyond as a consultant.
And then there's the pragmatic Democrat Haleigh Hutchison. Hutchison went from Jacksonville Young Democrats to running the office for City Councilman Tommy Hazouri. She's consulting in South Florida now, after coming close to flipping Rep. Jay Fant's former seat.
What Northeast Florida talent is on the rise for next year's mentions? Time will tell on that. But in the 904, the future is bright.
Israel Waltz
Republican U.S. Rep. Mike Waltz, in his first term representing Florida's 6th Congressional District, is following in the footsteps of the previous Congressman from CD 6.
Just like Gov. Ron DeSantis did this year, Waltz is on a Congressional trip to Israel.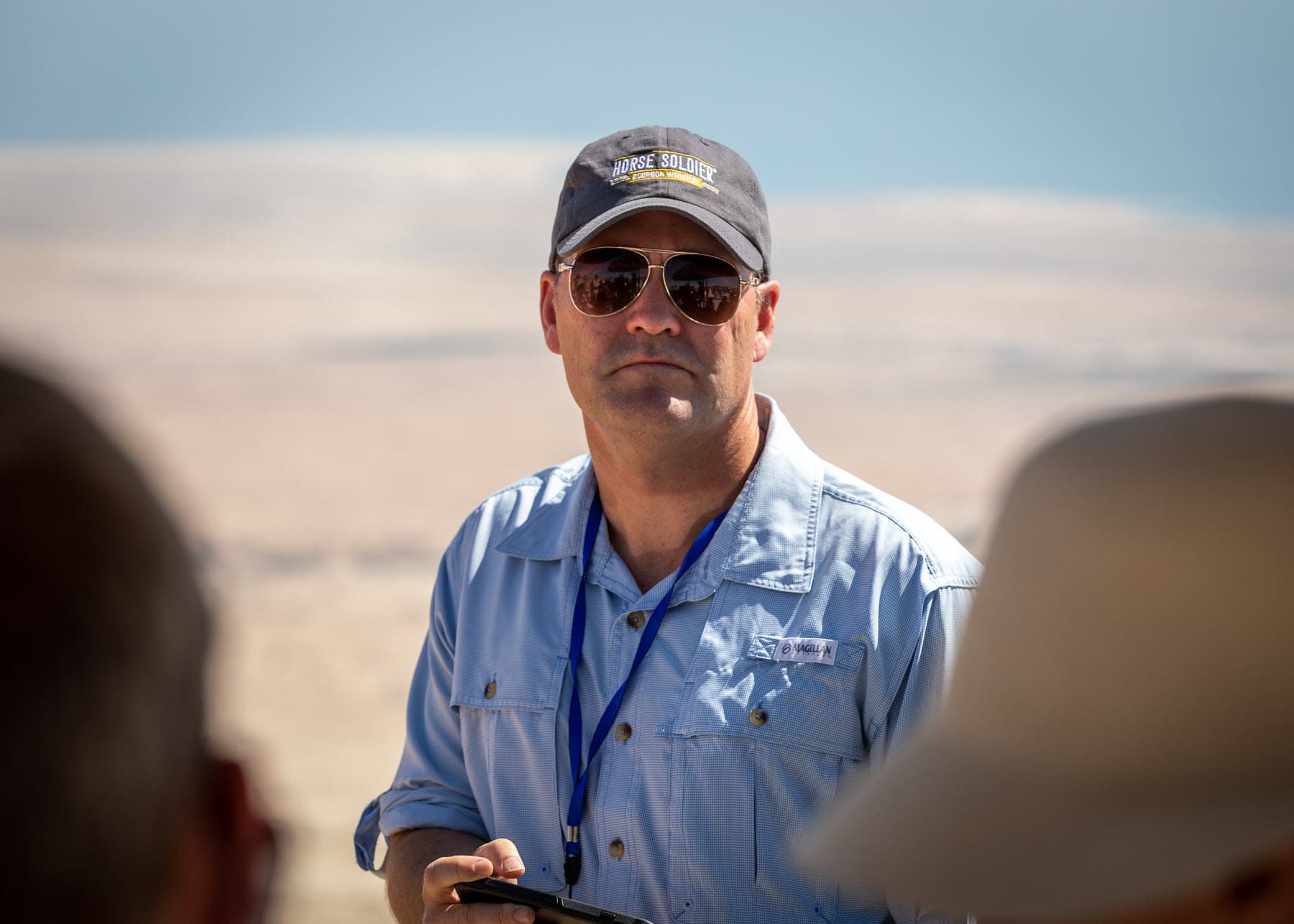 "The U.S. and Israel's partnership is defined by a united alliance in peace, freedom and democracy," Waltz said ahead of the trip. "It's critical each of our countries learn more about each other's political, educational and economic investments. I'm looking forward to meeting with leaders across the spectrum and learning more about how to foster this important relationship moving forward."
On Saturday, the delegation visited the Dead Sea and Church of the Nativity. On Sunday, the focus was defense, with a visit to the border and a look at the Iron Dome missile defense system.
Monday saw a visit to the Old City, a visit with Prime Minister Benjamin Netanyahu, and a strategic survey of Jerusalem.
The bipartisan trip was sponsored by AIPAC subsidiary American Israel Educational Foundation (AIEF).
Other Floridian Congress members, such as U.S. Reps. Ross Spano and Donna Shalala, are also on the trip.
We will have a wrap-up interview with Waltz on the website Monday.
Refugee shortage
Not as many people are coming to America in the Donald Trump era. And as Vice reports, that's having consequences on a Jacksonville refugee resettlement agency.
The tragic scene: "On a recent Saturday morning, a couple of hundred refugees were at the offices of World Relief, in Jacksonville, Florida, rifling through a warehouse full of unneeded supplies. In better times, the dishes and mattresses and bookshelves stored here would've helped furnish a home for a newly arrived refugee. But since the Trump Administration clamped down on refugee admissions, there haven't been a lot of new refugees coming to Jacksonville."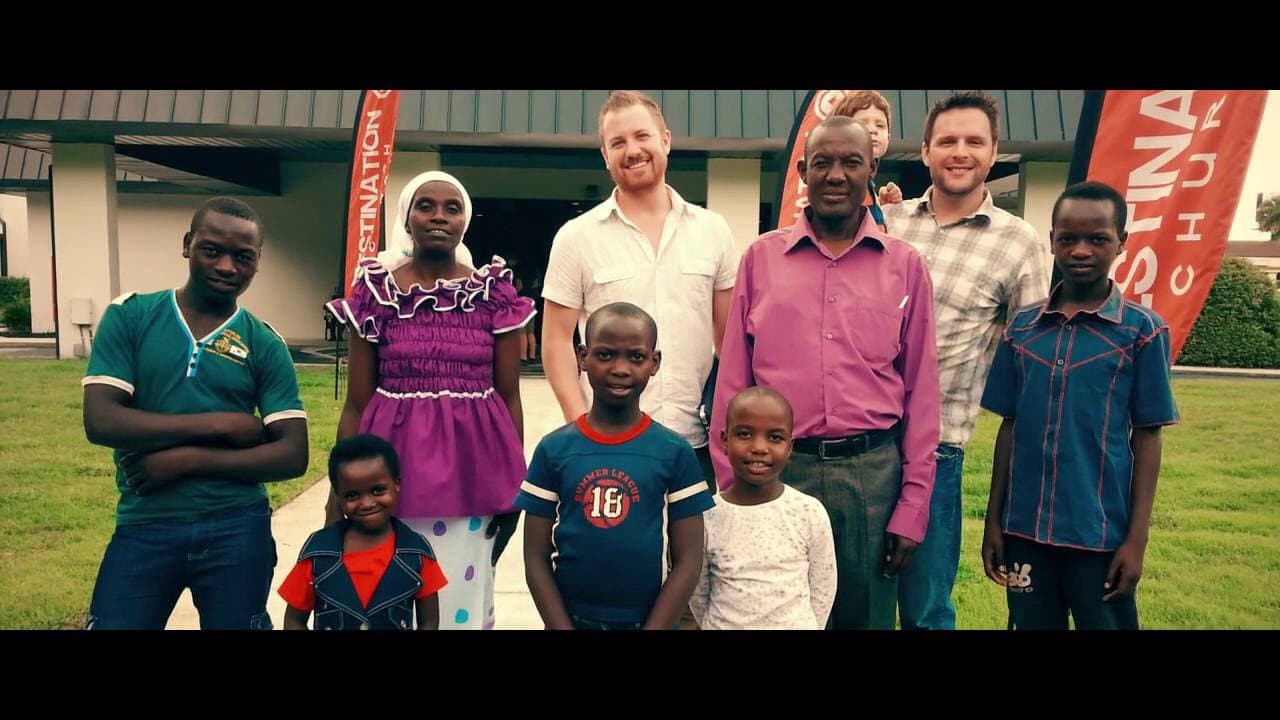 "It's the money," Elaine Carson, the founding director of World Relief's Jacksonville program, told VICE on one of the office's final days. "Our funding was per refugee. So for every refugee, we got, the more money we had to be able to have staff and be here. But we don't have the money anymore."
This scene is being revisited across the country, a measure of changes that may not be reversible — decades-old safety nets, frayed into oblivion.
Changed his ways
That wasn't the only national coverage for Jacksonville in the last week.
NBC News reported on a former white supremacist who fell into what the Governor called the "dark recesses of the internet." Having reformed his ways, Mak Kapetanovic seeks to serve as an example so that others don't fall into that trap.
"I grew up on the same memes that probably the New Zealand shooter did," he said. "And a lot of the same ideas were fed to both of us, but he killed 50 people, and now I'm fighting against that ideology."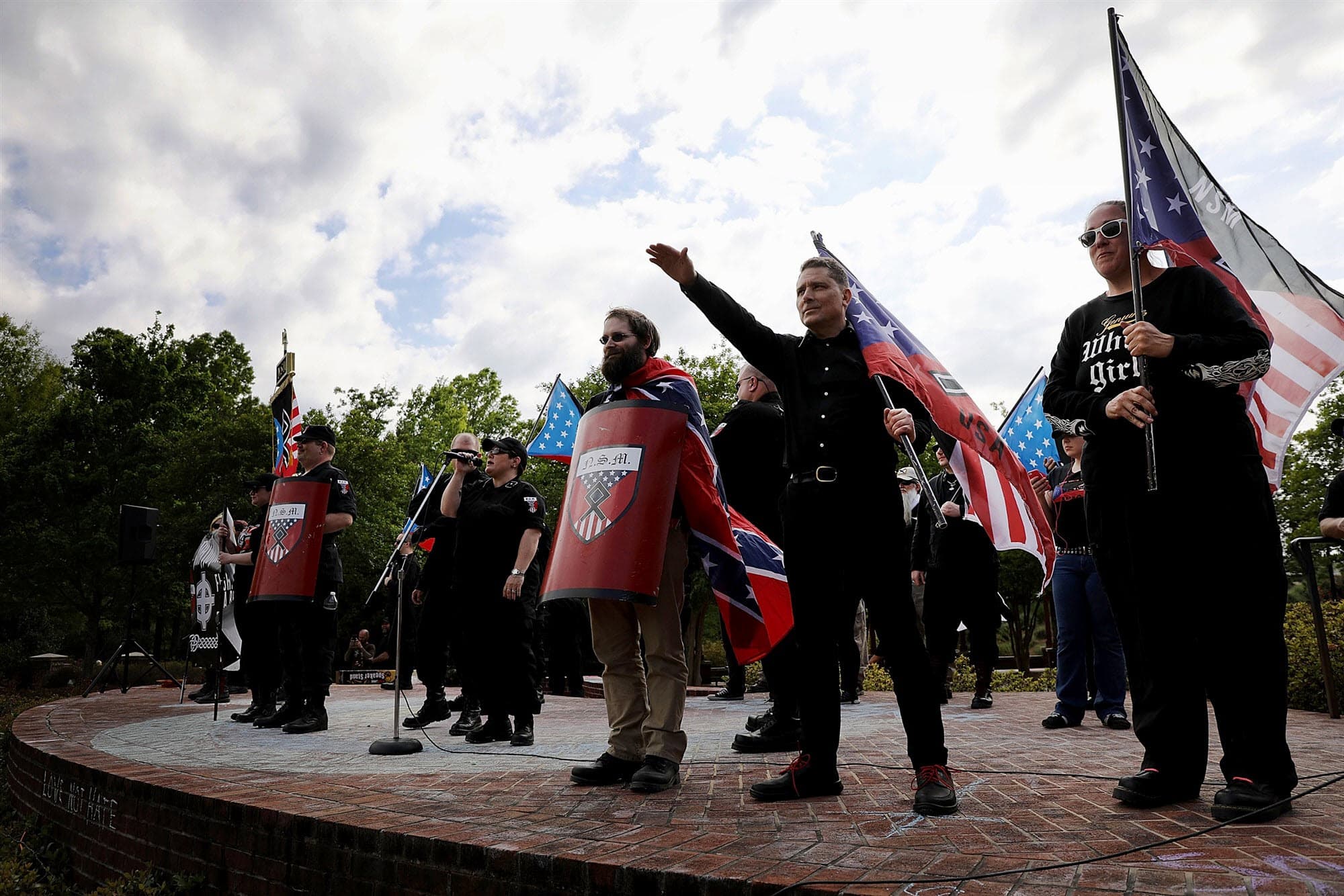 "We as a society, we've never really had to deal with ideas spreading in this way," he said. "The internet is very, very young. And so this is the first really big, hateful movement that's being spread online. And I don't think anyone is really properly addressing it or talking about it."
These concerns are not unique to America; in Israel, for example, more monitoring of social media is happening as a response to homegrown terror.
Ultimately, the movement led him to self-abnegating ideologies.
"I come from a Muslim family. I come from an immigrant family. I come from a place where during the war, people like me that were ethnically Muslim were ethnically cleansed," he said. "[I can't believe I was] OK with the kind of ideas that I was OK with. I mean, that's surreal."
D-CON Duval
Well, this explains a lot.
The federal government, per the Coastal, had a winning proposal for Jacksonville: testing what pesticides might do to newborns.
The year: 2004. President George W. Bush was on his way to stomping John Kerry, and Duval would be pivotal.
The county's reward?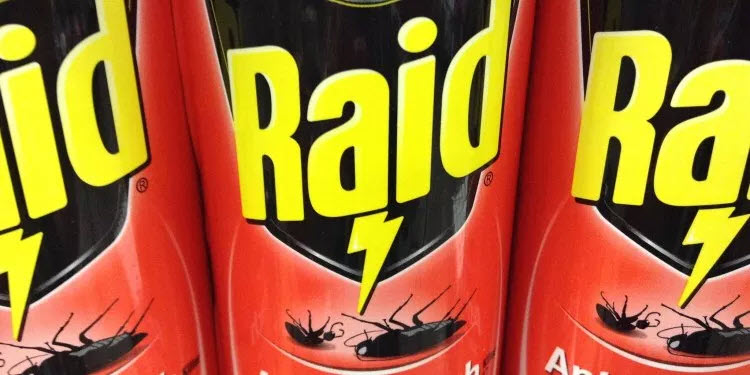 "Beginning in fall 2004, the EPA — led by then-acting-head Stephen Johnson — began recruiting local families for their Children's Health Environmental Exposure Research Study, or CHEERS. Flyers were dispersed to doctors' offices around the city, promising financial compensation for joining."
The study was supposed to be two years long. Parents would score a camcorder and a thousand bucks.
However, Johnson couldn't get confirmed, the program faded, and pediatric pesticide exposure yet again is just an amateur gig.
Family business
In the latest indication of second-term narrative challenges for Mayor Lenny Curry, questions have emerged about a microgrant program at the Kids Hope Alliance.
CEO Joe Peppers claimed in a memo last year that the Curry administration wanted a "political" process in giving microgrants to preachers and nonprofits. Indeed, the process seemed transactional at the time, driven by high-profile murders and a hands-out group of conference room glad handlers.
Peppers, for his part, saw the microgrants as "changing the narrative … telling the stories of our babies and you all, who are out there fighting the fight."
As Action News Jax reported, all parties involved officially discount the narrative, including former Chief Administrative Officer and current six-figure consultant Sam Mousa.
"If I'm reading the TU story correctly, it appears statements are attributed to me that I never made nor would anyone who knows me imagine me speaking that way. Peppers' memory and emotional state seem to be completely separate from reality, and any implication of inappropriate action by me is 100 percent wrong."
The Curry administration has recalibrated its messaging efforts, bringing in longtime WJXT personality Nikki Kimbleton to run comms. However, it is current CAO Brian Hughes (Curry's right hand) who very often handles the messaging: a break from predecessor Mousa, who was almost always off the record.
Curry's political opponents are squawking, but unless State Attorney Melissa Nelson takes interest (unlikely, though rumors of discord between Nelson and Curry continue to circulate), nothing will happen beyond some inconvenient headlines.
With issues from the school tax referendum proposal to the future of JEA occupying headlines, the Curry administration could use some quiet and winning news cycles as summer turns into fall.
Don't sell the utility
Sue Kelly, president and CEO of the American Public Power Association, took to the pages of the Florida Times-Union this week to urge against privatizing JEA.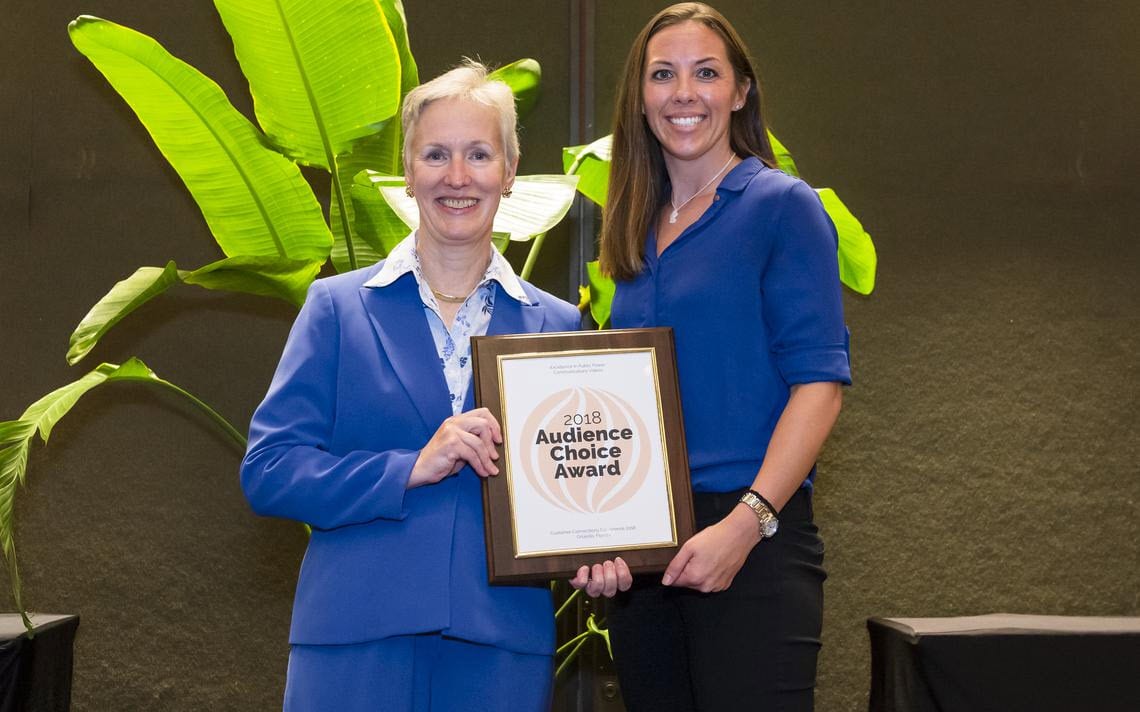 Some highlights (from behind the paywall) …
"My association usually does not get involved in discussions about the possible sale of a publicly owned utility. Since the mantra of public power is 'local ownership, local control,' we defer to local decision-making," Kelly said, before pointing out a perceived advantage of public ownership.
"Public power utilities are not-for-profit entities. They have no separate class of shareholders who must be paid a dividend out of utility service revenues. Public power utilities are generally not regulated by state public service commissions, but by local commissions and governing boards. This gives them the flexibility to develop tailored utility services and programs that meet the specific needs of their communities," Kelly said, before outlining what could be lost.
"While a sale of JEA would bring a one-time cash infusion, Jacksonville would no longer have a locally owned, locally controlled, not-for-profit utility that puts the city and its citizens first," Kelly said.
Stopped for no gain
JEA's energy efficiency gains, or lack thereof, are a lowlight in a region that lags behind the rest of the country.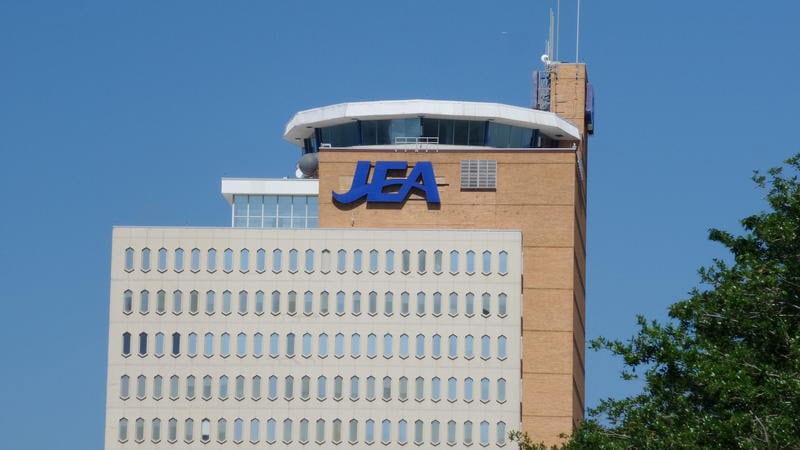 A report from WJCT lays out the claim from Earthjustice.
"Correcting for just a few of the errors that they made, we find that it is cost-effective for JEA to set a goal of 842 GWh to be saved over the next 10 years. For comparison, JEA has set a goal of 0 GWh to be saved."
Are you looking for answers from the government? Good luck.
"By law, Public Service Commissioners are not allowed to comment on issues that are coming before them for decisions," asserted a PSC spox.
JEA: no comment.
The city of Jacksonville, meanwhile, is "not taking a position at this time."
Jacksonville has spent the better part of two years hashing out potential ownership changes at the local utility. Could a private vendor do worse when it comes to energy efficiency?
Fraud trial moves on
Former Jacksonville City Councilwoman Katrina Brown faces, along with former colleague Reggie Brown, a 38-count federal fraud trial in September.
Ms. Brown, now filing pro se, is learning the ropes in federal court … a dubious choice but one to which she is yoked.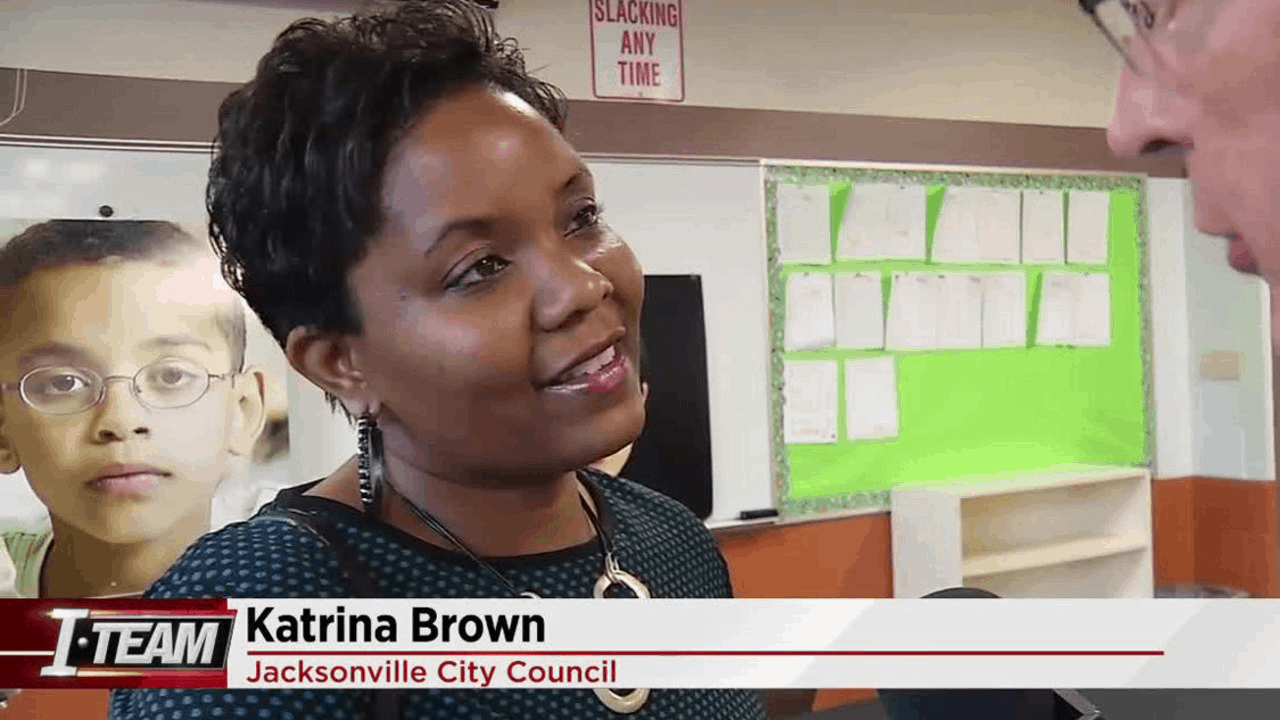 First Coast News reports that her statement of the case differs from that agreed on by the prosecutors and her co-defendant: "Her version also excises most of the detail provided about the alleged fraud, including prosecutors' claim that money was diverted from its intended purpose to benefit both Browns personally."
The trial begins next month.
For those who might have forgotten, here is the summary of the case: "Katrina Brown and Reggie Brown — who are not related — are accused of conspiracy and fraud stemming from a barbecue sauce factory started by Katrina Brown's family. The company received millions in government loans and grants and promised to create 56 manufacturing jobs in Northwest Jacksonville. No jobs were ever created."
Dispatch from Lake City
Convention traffic: city planners rely on it, presumably even in smaller towns like Lake City, where WJXT reported on schisms between a white nationalist group and protesters.
Concerns are growing in Columbia County, where a white nationalist group with ties to Charlottesville is meeting at Casa Isabel outside Lake City right now. Protesters chanting and holdings signs. They say their goal is to promote love in a peaceful way @wjxt4 pic.twitter.com/oZ7EQyx0jD

— Brittany Muller (@WJXTBrittanyM) August 10, 2019
"The Florida League of the South, a white supremacist neo-Confederate group, met just outside of Lake City at Casa Isabel, a wedding and events venue … the founder and others spoke about what they believe is the "systematic destruction of the culture, the customs, and the traditions of the Southern people."
The group drew 100 protesters, and the venue hosts did not admit media or cancel the event.
They did, however, offer an excuse: the contract for the "conference" was "very vague."
If only there were some way to know what that conference would contain before the event was booked …
JAXPORT welcomes FDOT Secretary
JAXPORT Chief Executive Officer Eric Green joined other port executives to welcome Florida Department of Transportation Secretary Kevin Thibault for an update on port growth. The visit included a waterside tour of ongoing port projects and a look at how the projects — from berth enhancements to Mile Point and harbor deepening — are helping make Jacksonville's seaport more competitive, as well as bring jobs and revenue to Northeast Florida.
The tour began with a stop at Berths 33 and 34, which are undergoing $109 million in upgrades to accommodate two post-Panamax vessels and six electric 100-gauge container cranes.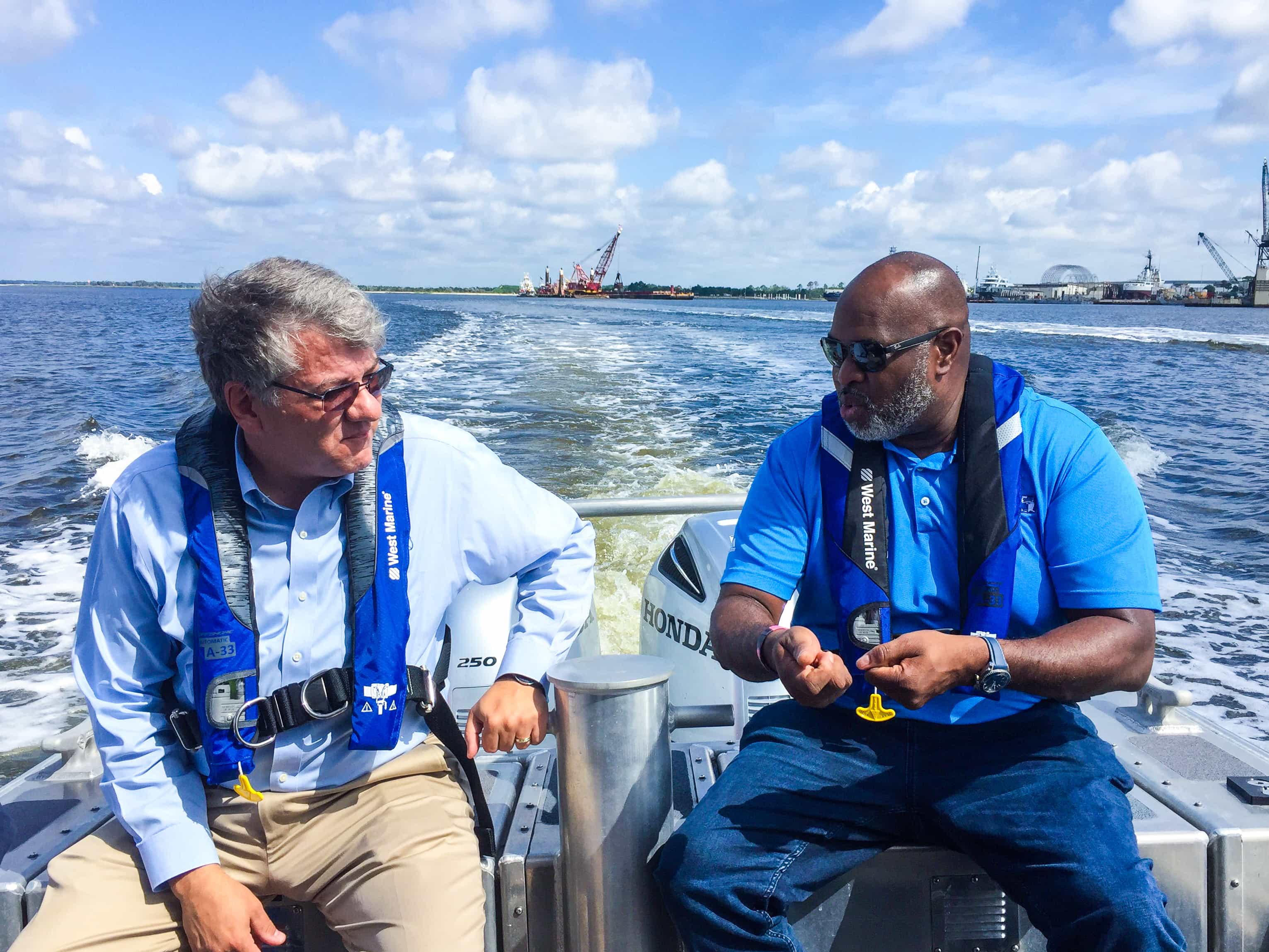 The group also visited Mile Point, where larger ships can now travel the Jacksonville shipping channel more efficiently, before seeing the site of the Harbor Deepening project, currently under construction. The project will deepen the federal shipping channel to 47 ft., offering the largest container ships calling the U.S. East Coast unobstructed access to the port's terminals. Harbor deepening is two years ahead of schedule.
"Today I saw firsthand state dollars hard at work at JAXPORT, one of Northeast Florida's leading job creators," Thibault said. "FDOT is proud to be a strong supporter of these projects — which are vital to JAXPORT's ability to continue to grow and create jobs and economic opportunity for the people of our state."
Bet on sports
Could sports tourism turn Jacksonville around? Skepticism may be warranted, but the city is redoubling its efforts, reports WJCT.
"Tom Norton joined Visit Jacksonville Monday as a new national account manager, focusing on sports tourism," reports the local station.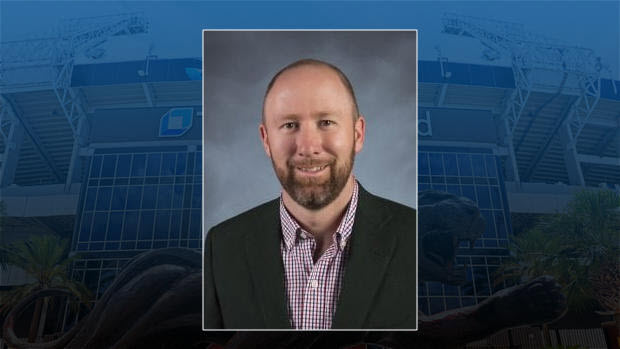 His experience includes stints with the Orange Bowl committee, followed by a long stretch in various roles regarding Gator Bowl Sports/the Jacksonville Sports Council.
He's scored the following events, per the local NPR affiliate: "SEC Gymnastics Championship ('10, '17), NCAA Basketball Rounds 1 & 2 ('14, '19), SEC Women's Basketball Tournament ('16), FSU — Boise State Football ('19) and the Navy — Notre Dame Football Game ('16)."
Whether any of this adds up to sports tourism is an open question. However, Visit Jacksonville head Michael Corrigan believes Norton represents "a new commitment to grow even further Jacksonville's image as a top tier sporting destination."
Time will tell.
Foles welcomes Eagles from bench
It may be hard to find good things to say about a 29-0 loss, which the Jaguars suffered in their first preseason game in Baltimore last week. Only during the preseason can the silver lining be found in a game lost by four touchdowns.
One of the positives came from the play of top draft choice Josh Allen. While the defensive end from Kentucky made only one tackle in his limited playing time, a tackle for loss, Jaguars' coach Doug Marrone liked what he saw.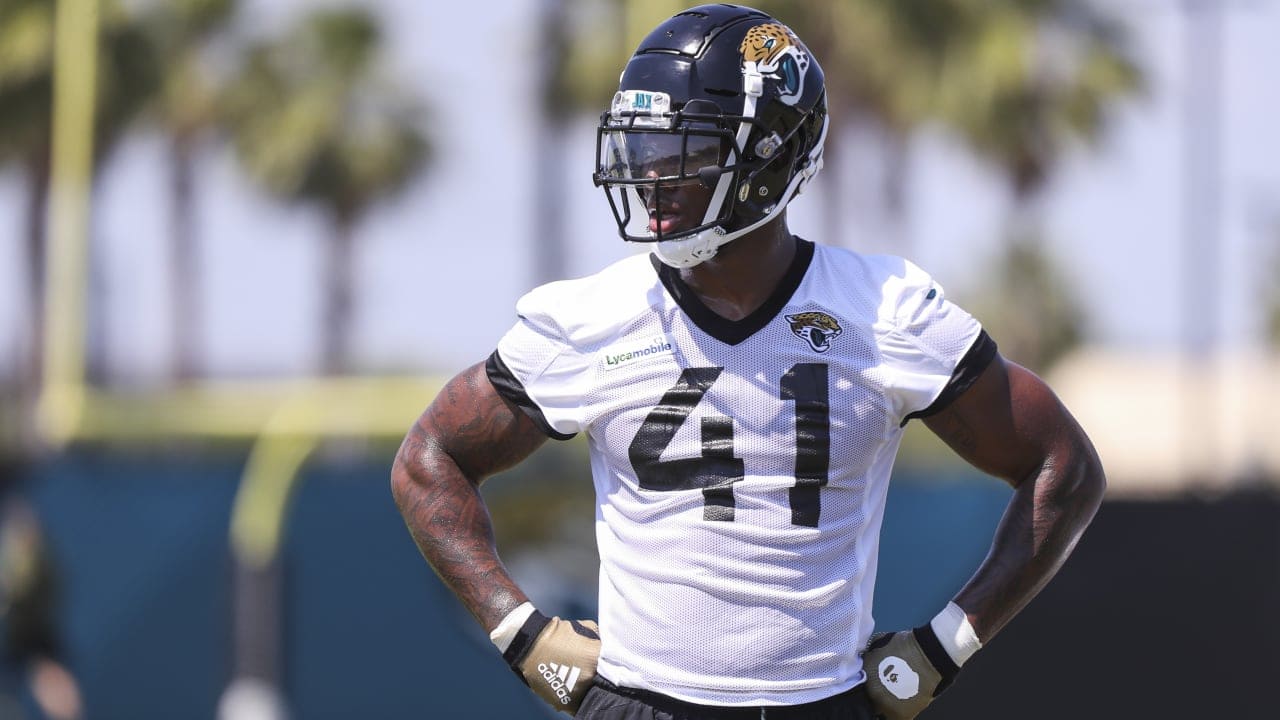 "I feel really good about where he is," Marrone said after the game. "You got to remember, we all didn't see him that much in OTAs and mandatory minicamp because we rested him. We didn't see him practice, so we brought him in slowly during camp and all of a sudden today it looked like he stepped up another level, which is what you want to see."
While preseason games generate little excitement among fans, there was a bit more interest heading into Thursday night's game at TIAA Bank Field. With quarterback Nick Foles former team, the Philadelphia Eagles, coming to town, the question was whether he would play and if so, for how long.
As game day approached, it became apparent Foles and much of the offense would not play. Marrone said he would like to get his offensive line healthy before putting Foles on the field.
With the fear of injury consuming the Jaguars and other NFL teams, preseason games have become more critical for those seeking backup positions or merely making the 53-man roster. Among those who were never going to play was offensive tackle Cam Robinson.
Robinson is still trying to recover from a knee injury that cost him most of last season. Along with wide receiver Marqise Lee, Robinson reported to training camp on the Physically Unable to Perform (PUP) list.
Robinson was removed from that list this week and began to practice, but still has a way to go before he is ready to pass protect for Foles and make holes for running back Leonard Fournette. Lee's return is far less specific.
For those who did play on Thursday night, one lesson was learned. The Eagles' backups played better than the Jaguars' reserves and hopefuls as they rolled to a 24-10 victory.