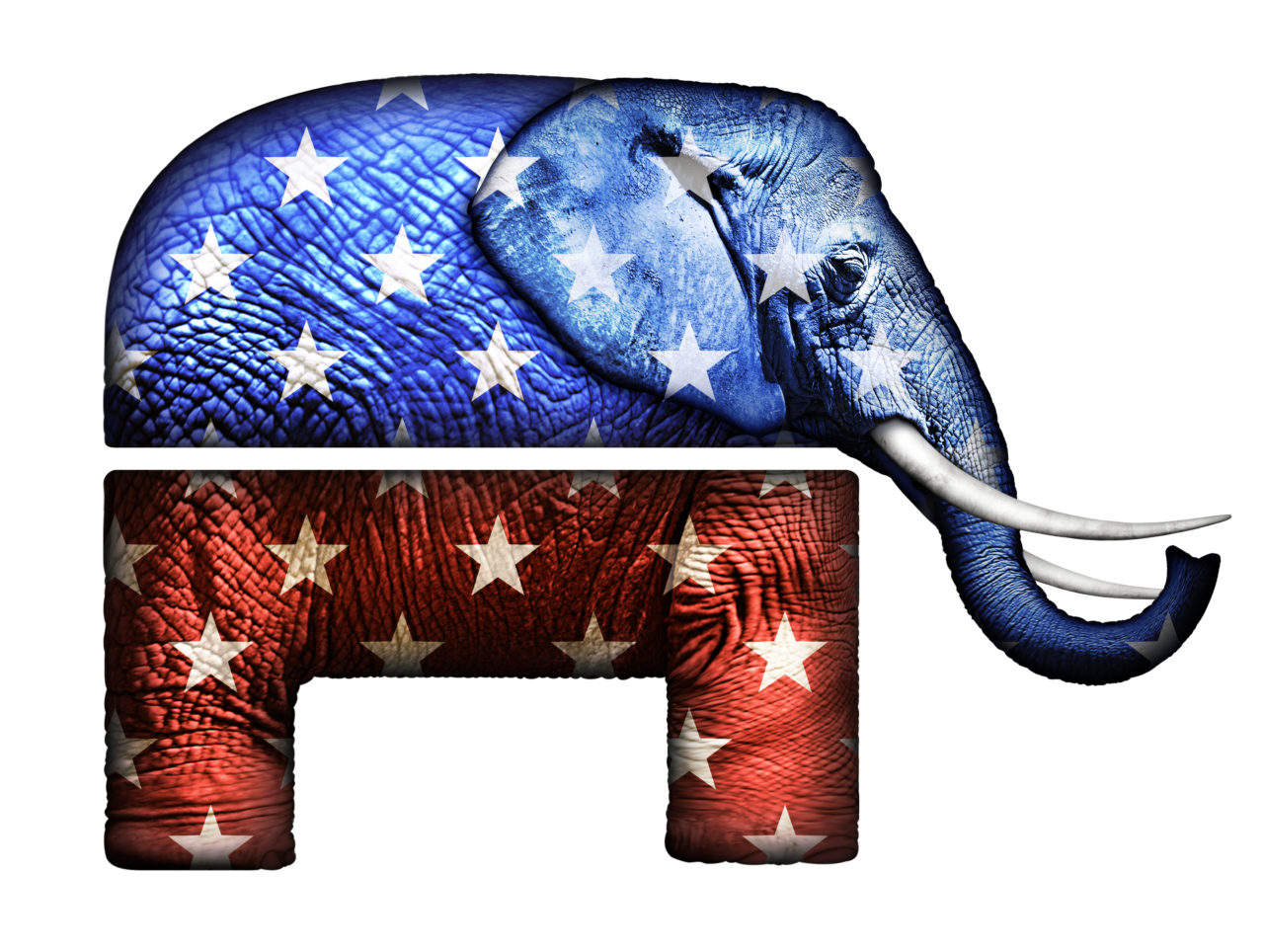 All three are attempting to challenge Democratic incumbents in 2020.
The National Republican Congressional Committee (NRCC) is out with its first round of GOP candidates to watch in the 2020 cycle.
And a trio of Florida challengers have made the cut.
Among the group's Young Guns "On the Radar" list, obtained by POLITICO, are Amanda Makki (Florida's 13th Congressional District), Irina Vilariño (26th Congressional District) and Maria Elvira Salazar (27th Congressional District).
According to the NRCC, the program "requires these candidates to hit specific goals throughout the cycle to ensure their campaigns remain competitive, well-funded and communicative within their districts."
Makki, Vilariño and Salazar were included in a list of 43 candidates who qualified for the program nationwide. All three are attempting to challenge Democratic incumbents in 2020.
Vilariño's name is the most surprising of the three to appear on the list as she braces to take on U.S. Rep. Debbie Mucarsel-Powell in CD 26.
The Republican restaurateur raised $270,000 in the second quarter, which was less than half of Mucarsel-Powell's $600,000 haul.
But more notable is Vilariño's controversial social media history.
A Talking Points Memo report detailed her history of posting on topics ranging from a Barack Obama birther conspiracy to theorizing that wealthy donor George Soros was behind the Christine Blasey Ford assault accusations against Supreme Court Justice nominee Brett Kavanaugh.
The NRCC had highlighted the GOP's recruitment of Vilariño in the past, but did not offer comment at the time those tweets surfaced. It appears they're sticking with Vilariño in hopes of outing the freshman Democratic congresswoman.
"This important milestone clearly shows that our campaign's momentum is strong and continuing to grow," Vilariño said in a news release. "Our hard work is paying off, and we have no plans to let up now.
"I'm proud to be part of this group of candidates who are making it clear that the Democrats' liberal agenda will never deliver the freedom and opportunity Americans need and deserve, and I look forward to continuing to share my conservative vision and values with District 26 voters."
Makki, a former aide to U.S. Sen. Lisa Murkowski of Alaska, is one of several Republicans attempting to challenge U.S. Rep. Charlie Crist in CD 13.
Makki was able to raise $220,000 in less than a month after announcing her campaign. But she's got a long way to go to catch Crist, who earned close to $2.3 million in the last quarter.
Crist won his last reelection bid handily in 2018, earning 58 percent of the vote. But the district was represented by a Republican as recently as 2016.
Salazar, meanwhile, is once again being backed by the NRCC as she seeks a rematch against U.S. Rep. Donna Shalala in CD 27.
Shalala won the last time around by 6 percentage points. That 2018 contest was for an open seat, so incumbency may given Shalala even better odds this time around.
But former U.S. Rep. Ileana Ros-Lehtinen, a Republican, had represented the district for decades prior to 2018, giving the NRCC hope they can flip it back red.
Salazar did see a pair of unforced errors upon launching her campaign.
She initially filed in the wrong district. Then in her announcement video, Salazar misspelled her campaign website in the closing image. That domain was bought by lobbyist and political consultant Evan Ross, who redirected the website to Shalala's campaign.
Needless to say, Salazar will need to avoid such stumbles going forward if she wants a different outcome in the contest come 2020.
Unsurprisingly, the Democratic Congressional Campaign Committee (DCCC) seemed unimpressed with the NRCC's selections.
"Washington Republicans' anointed candidates in Florida are comprised of a lobbyist for a drugmaker that jacked up insulin costs by over 700 percent, a QAnon conspiracy theorist who believes President Obama wasn't born in the United States, and a retread candidate who filed to run in the wrong district and misspelled her own name," DCCC spokesman Avery Jaffe said.
"Good luck."