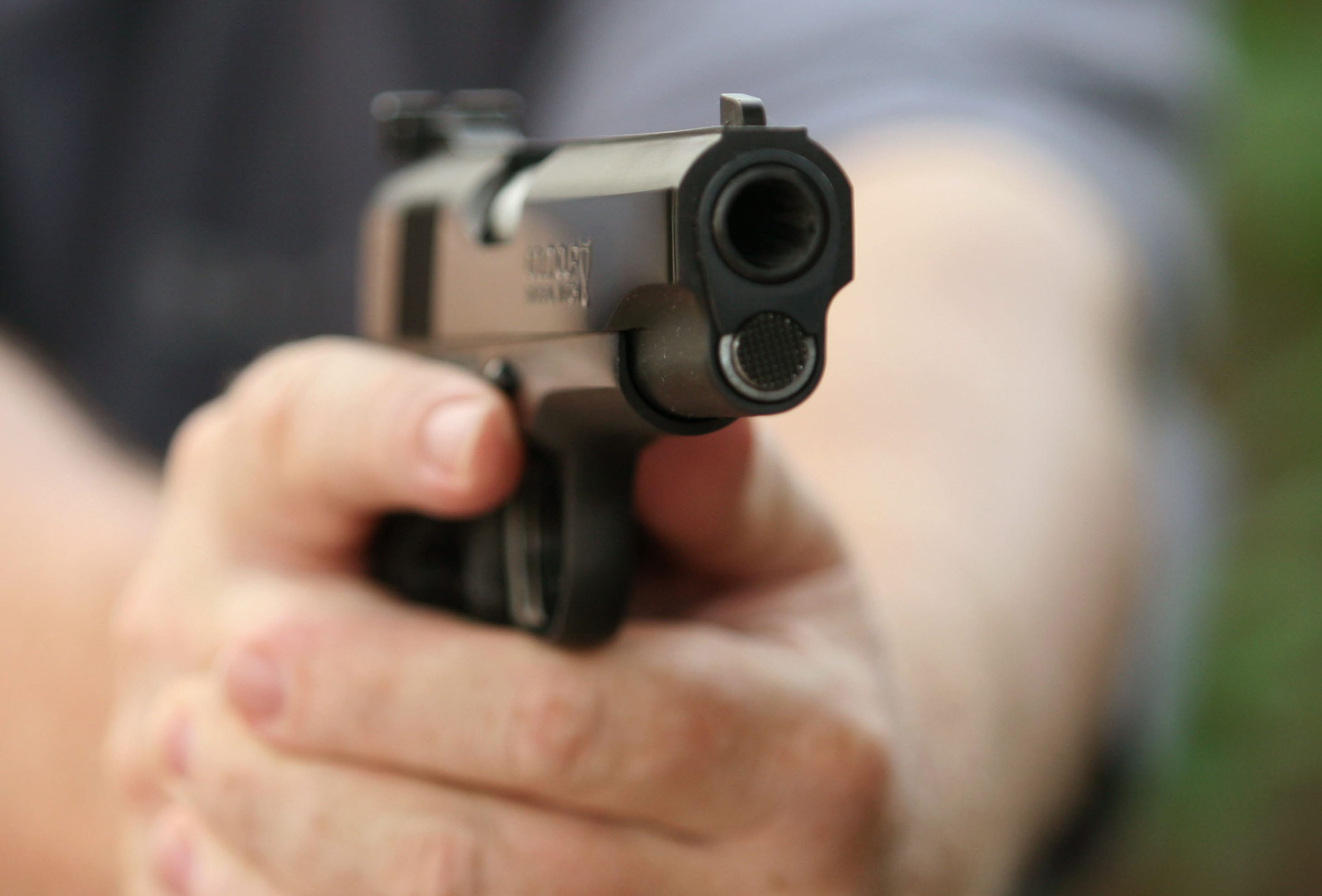 Only one thing is certain in this case: Someone is dead who shouldn't be
Much more than Michael Drejka's freedom could be at stake when jury selection in his manslaughter trial begins Monday.
Florida's controversial Stand Your Ground law also is on trial. It has been given as the reason Drejka shot and killed Markeis McGlockton 13 months ago following an altercation in a Clearwater convenience store parking lot.
"It's time for the truth to come out and the truth is that Mr. Drejka acted in totally self-defense and in complete compliance with Stand Your Ground," John Trevena, Drejka's attorney, said on Tampa television station WFLA.
By extension, that also means Second Amendment rights are before the court.
And if that isn't enough drama for one trial, it plays out against the backdrop of racial tension. McGlockton, who is black, was unarmed. Drejka is white.
But McGlockton also charged Drejka after he started an argument over parking in a handicap space. During the altercation McGlockton violently shoved Drejka to the ground. That's when Drejka pulled a gun and, while McGlockton was backing away, fired a single, fatal shot.
None of these facts are in dispute, thanks to security video of the scene.
Technically, Drejka's lawyers decided not to pursue immunity from prosecution based on SYG, but the controversial law will hang over every bit of this trial.
The legal language of Stand Your Ground is a bit vague.
It states lethal force is permissible to "prevent imminent death or great bodily harm."

Well, that can be open to interpretation. It depends on who is telling the story.
One side would say the law worked exactly as lawmakers designed it.
The other would argue it gave a jittery, short-tempered man a license to kill.
Prosecutors will be allowed to tell jurors about an incident involving Drejka a few months before he killed McGlockton.
That's when Drejka threatened another man with a gun in the same parking over the same handicap issue.
This whole thing might have been averted with a little common sense on both sides.
Reason No. 1: The car in question should not have parked in the space reserved for those with handicaps.
Reason No. 2: Drejka apparently believed he was a parking enforcer. He started a shouting match with McGlockton's girlfriend, Britney Jacobs. That brought McGlockton storming out of the convenience store to intercede.
Reason No. 3: McGlockton, who towered over Drejka. He didn't need to shove him with enough force to knock Drejka off his feet.
Reason No. 4: Drejka didn't need to pull the trigger after McGlockton started backing away.
I expect Drejka's attorneys will have a different interpretation of Reason No. 4.
That's the problem with Stand Your Ground. Interpreting the law depends on the individual. And now prosecutors have to prove Drejka didn't feel threatened when he shot McGlockton.
Pinellas Sheriff Bob Gualtieri initially refused to arrest Drejka. He believed the case met the threshold for SYG, but public outrage eventually led to the manslaughter charge. The notion that a white man could kill an unarmed black and skate because of Stand Your Ground deepened the racial divide.
So, here we are. It's time to decide.
And regardless of the outcome, the losing side will be furious.
One thing won't change, though.
Someone is dead who didn't have to be.