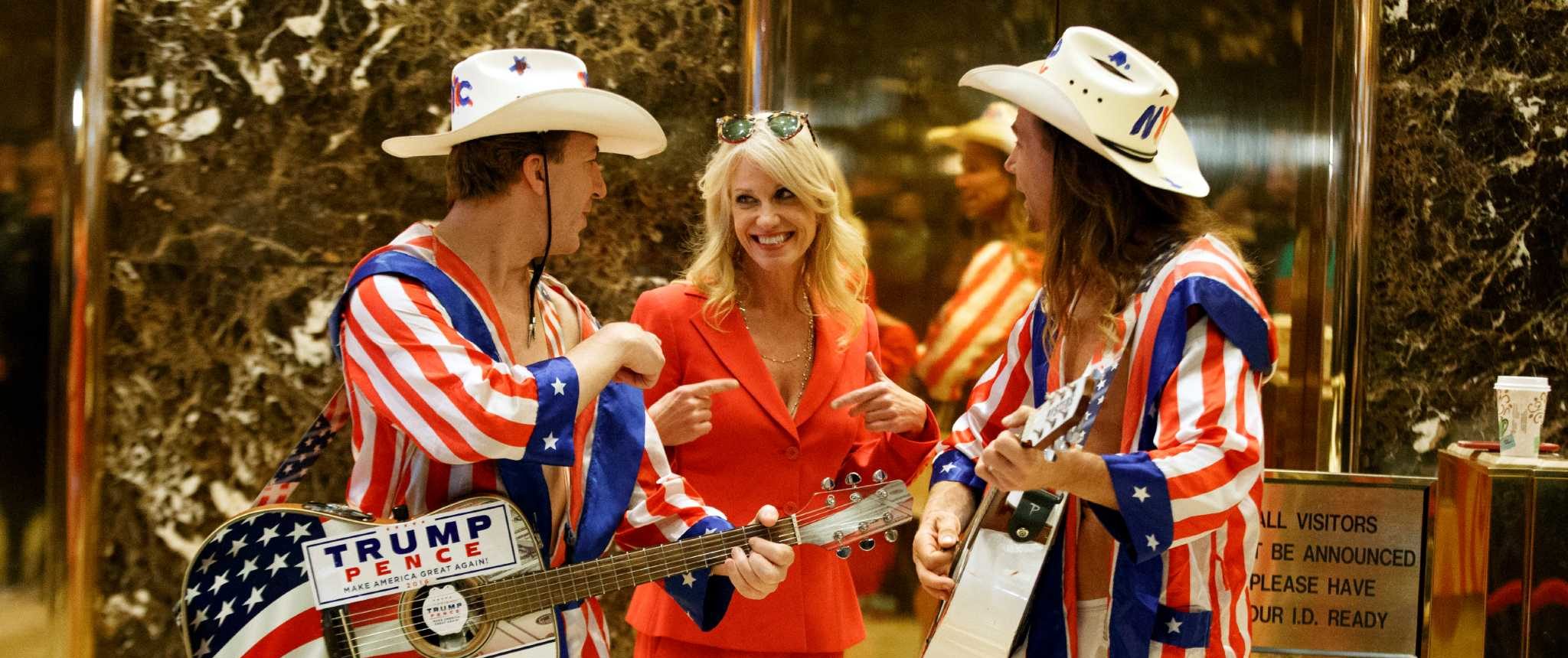 Event comes as Donald Trump gears up reelection efforts in critical swing state.
Presidential adviser Kellyanne Conway and former Florida Attorney General Pam Bondi will speak Thursday at the Tampa Convention Center.
The women are headliners for a "Women for Trump" event Thursday.
Conway has been among the high-profile surrogates for President Donald Trump. The prominent pollster managed his presidential campaign in 2016. One of the biggest upsets in U.S. history, the campaign won 30 states, including Florida, to win an Electoral College victory over Democrat Hillary Clinton.
Bondi, another close ally of Trump, served as Florida's top legal officer from 2010 through 2018. She has remained a prominent political commentator, appearing on Fox News regularly since before the 2018 elections.
Both high-profile women aim to help rally female voters for Trump.
Notably, First Lady Casey DeSantis, while initially announced as a speaker by the Trump campaign, will not attend. She has no public appearances scheduled because of a state execution taking place the same day, according to Helen Aguirre Ferré, a spokeswoman for the Governor's Office.
The Republican President has often lacked support among women. A poll released by The Hill showed as many as 62% of women inclined not to support Trump's re-election.
With some prominent women running for the Democratic nomination, including California Sen. Kamala Harris and Massachusetts Sen. Elizabeth Warren, it could prove especially critical for Trump to energize women conservatives.
Florida also looks, as always, to be a critical swing state in the coming presidential election.
Bondi won two statewide elections in Florida. Most recently she won a second term as Attorney General with 55 percent of the vote over Democrat George Sheldon.
The Women for Trump event will take place at 6:30 p.m. at the Tampa Convention Center. RSVPs are being accepted here.