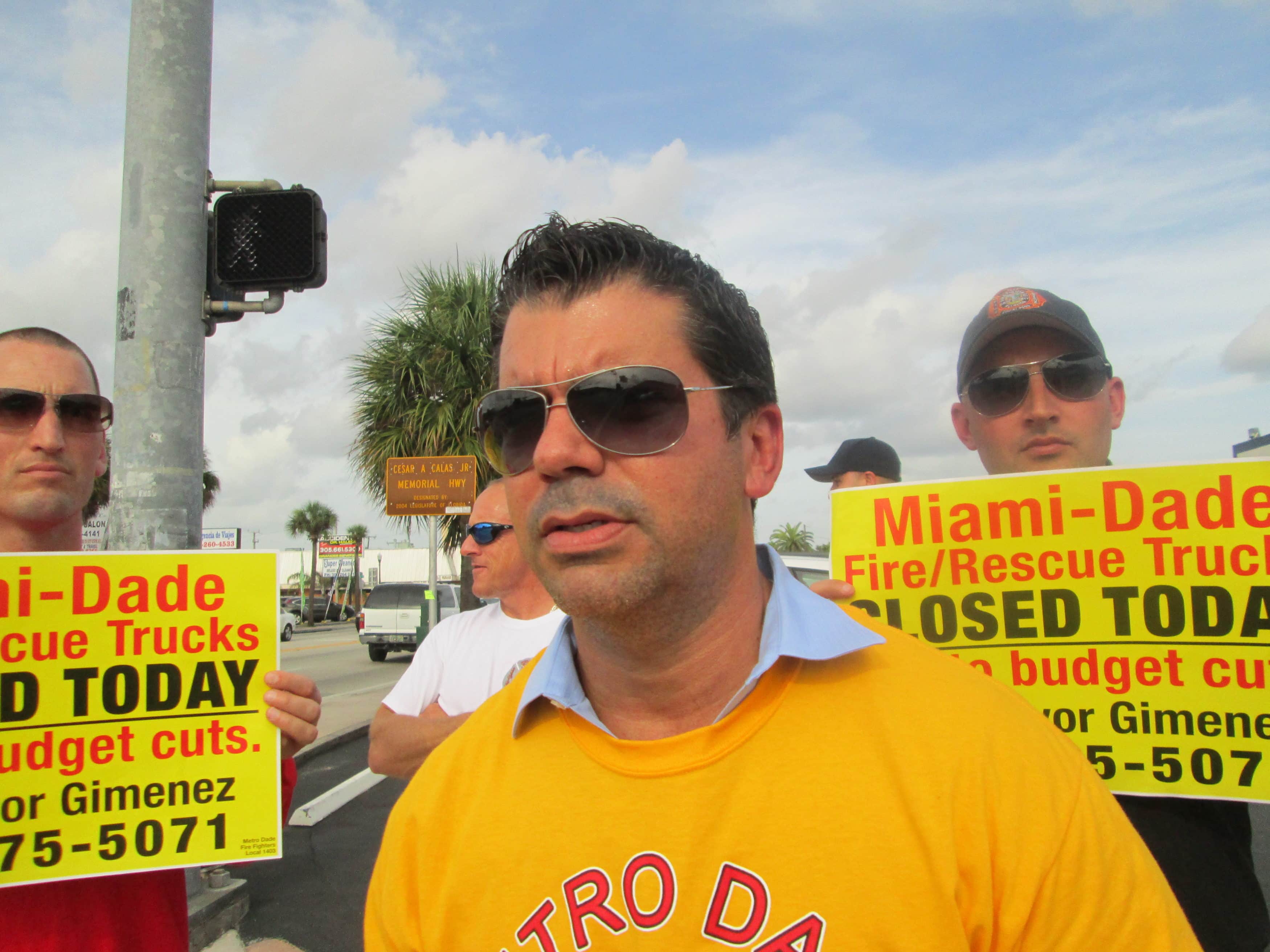 Omar Blanco is the head of Miami-Dade Firefighters Local 1403
The head of a firefighters union has thrown his hat into the ring for Florida's 26th Congressional District.
Omar Blanco filed to run for the seat Monday, setting up a possible primary election with fellow Republican Irina Vilariño. The pair are vying to oust Democratic U.S. Rep. Debbie Mucarsel-Powell, who flipped the seat last cycle.
Blanco is the head of Miami-Dade Firefighters Local 1403. In the 2019 Legislative Session, he was among the advocates pushing for the Legislature to broaden medical coverage for firefighters struggling with job-related cancer.
Blanco, a supporter of President Donald Trump, told the Miami Herald that he was inspired to run for Congress after the recent passage of a bill granting better health coverage for emergency personnel responding to the Sept. 11 terrorist attacks.
After he entered the race, Vilariño issued a statement calling out Blanco's past political involvement.
"Omar Blanco has a very recent and clear record of supporting numerous Democrat candidates with extreme views in the past election cycle," she said in a news release.
"Blanco tenaciously fought to defeat Governor Ron DeSantis and Lt. Governor Jeanette Nuñez, State CFO Jimmy Patronis, U.S. Senator Rick Scott, State Senator Manny Diaz, and multiple other Republican candidates.
"While it is disappointing that he attempted to defeat these leaders who have brought the strongest era of prosperity to our state, what is more disappointing is that he was so outspoken in his support for radical Andrew Gillum who was pushing a socialist agenda and whose leadership would have proved disastrous for Florida.
Vilariño then asserted his candidacy was a plot by Murcasel-Powell to weaken Vilariño's chances in the general election.
"The voters are not stupid, and we look forward to this campaign. Unlike Blanco, our focus remains on defeating the leftist agenda of Nancy Pelosi and returning sound economic principles to Congress."
Blanco has some catching up to do on the fundraising trail. At the end of June, Vilariño had raised more than $270,000 and had $255,000 in the bank. Murcasel-Powell had $934,000 on hand through the same date.
CD 26 covers all of Monroe County and the bulk of southern and inland Miami-Dade County. The majority Hispanic district carries a slight advantage for Democrats. Murcasel-Powell was elected by about 2 percentage points last year.