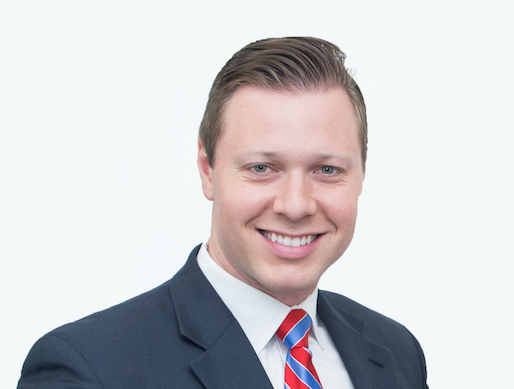 Portigliatti is seeking to take on Democratic state Rep. Geraldine Thompson
Republican state House candidate Bruno Portigliatti has received the endorsement of former Orange County mayoral candidate Rob Panepinto in the 2020 contest for the House District 44 seat.
Portigliatti is seeking to take on Democratic state Rep. Geraldine Thompson for the southwestern Orange County district. Before that, however, must get past Frank Blanco in a Republican primary.
"I am a big proponent for candidates like Bruno who will bring business and private sector experience into government," Panepinto stated in a news release. "Two of our biggest state challenges are education and housing, which are the two areas Bruno has focused on professionally. I believe he will be a great representative for West Orange County and Central Florida in Tallahassee. I am proud to support Bruno for State Representative in District 44."
Panepinto was a Republican candidate for Orange County Mayor last year, and is a longtime local business leader and entrepreneur. He is a venture capitalist from Winter Park who once was president of the board of Orlando's regional chamber of commerce, then known as Orlando Inc.
Portigliatti is president of Florida Christian University and chief executive officer of Senior Living, providing luxury senior living facilities in Central Florida. He also is a licensed real estate agent and manages several real estate properties and developments.
He ran for the seat in a special election in 2017, but lost in the Republican primary to Bobby Olszewski. He won the seat in the special election, but then lost a re-election bid last year to Thompson.
"Rob Panepinto is an innovative business leader and civic entrepreneur in our community, and I am honored to have his support," Portigliatti stated in the release. "From founding Entrepreneurs in Action to serving on multiple civic and nonprofit boards, Rob has valuable experience helping local businesses and our community thrive in Central Florida and I'm excited to have him on our team."