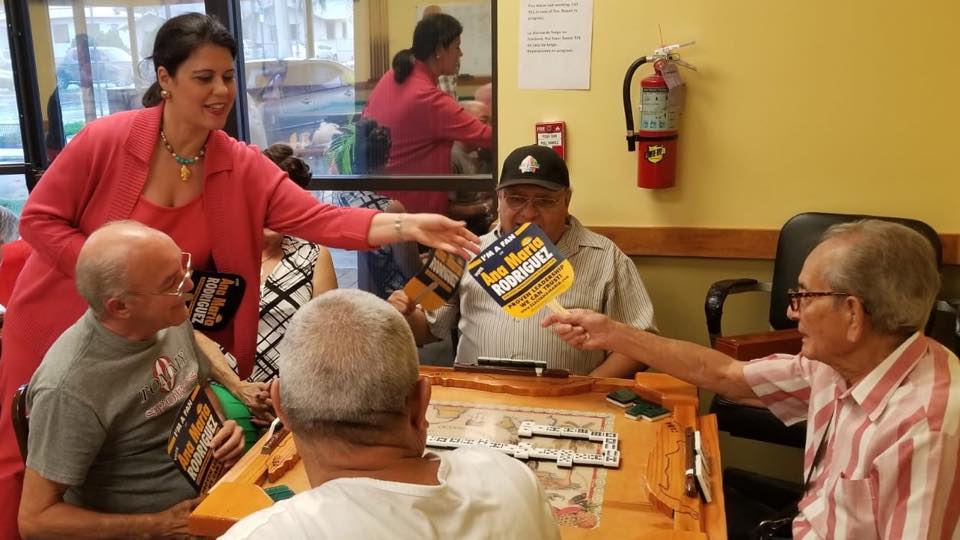 Wilton Simpson, Kathleen Passidomo and Travis Hutson weigh in for GOP primary.
A trio of Florida Senate leaders once again has issued a fresh endorsement for an open seat in 2020.
But notably, this time leaders are taking sides in a Republican primary.
Sens. Wilton Simpson, Kathleen Passidomo and Travis Hutson all threw their support to state Rep. Ana Maria Rodriguez.
"I am overwhelmed by the level of support we are seeing here in South Florida and across the state," Rodriguez said.
"The values we share — lower taxes, world-class education opportunities and preserving our natural resources for generations to come — are resonating with hardworking families throughout South Florida, and I am eager to continue this conversation in the weeks and months ahead."
Simpson will take over as Senate President after 2020 should Republicans keep control of the chamber. Passidomo and Hutson remain the top contenders for the job for 2022-24, again, if the GOP holds the Senate.
It's not the first time these three have come out together in support of a state Representative hoping to switch chambers.
Just this week, the three issued an endorsement for former state Rep. Jim Boyd in District 21. Earlier this year, all three backed state Rep. Ray Rodrigues in District 27.
But in the District 39 race, the group is backing Rodriguez over Republican primary opponent Angie Chirino, a former Congressional candidate.
Passidomo, a Naples Republican who serves with Rodriguez in the Collier County Legislative Delegation, said the Doral Republican knows the district's needs.
"Ana Maria is a force not just for the people she serves, but for all Floridians," said Passidomo. "She understands that protecting Florida's water is crucial to our state's continued economic success and superior quality of life."
Simpson made clear legislative experience in Tallahassee played a role in his support.
"The people of South Florida deserve a champion in Tallahassee who will stand up for them and isn't afraid to take on the issues that matter most," said Simpson. "Ana Maria is a fierce advocate for her community and would make a tremendous impact for them in the Florida Senate."
Hutson said Rodriguez had a comprehensive understanding on policy.
"I am proud to support Ana Marie because she is a proven, common-sense conservative who isn't afraid to take on the tough issues," said Hutson. "She's worked to improve education for our students and fought for policies to strengthen our economy."