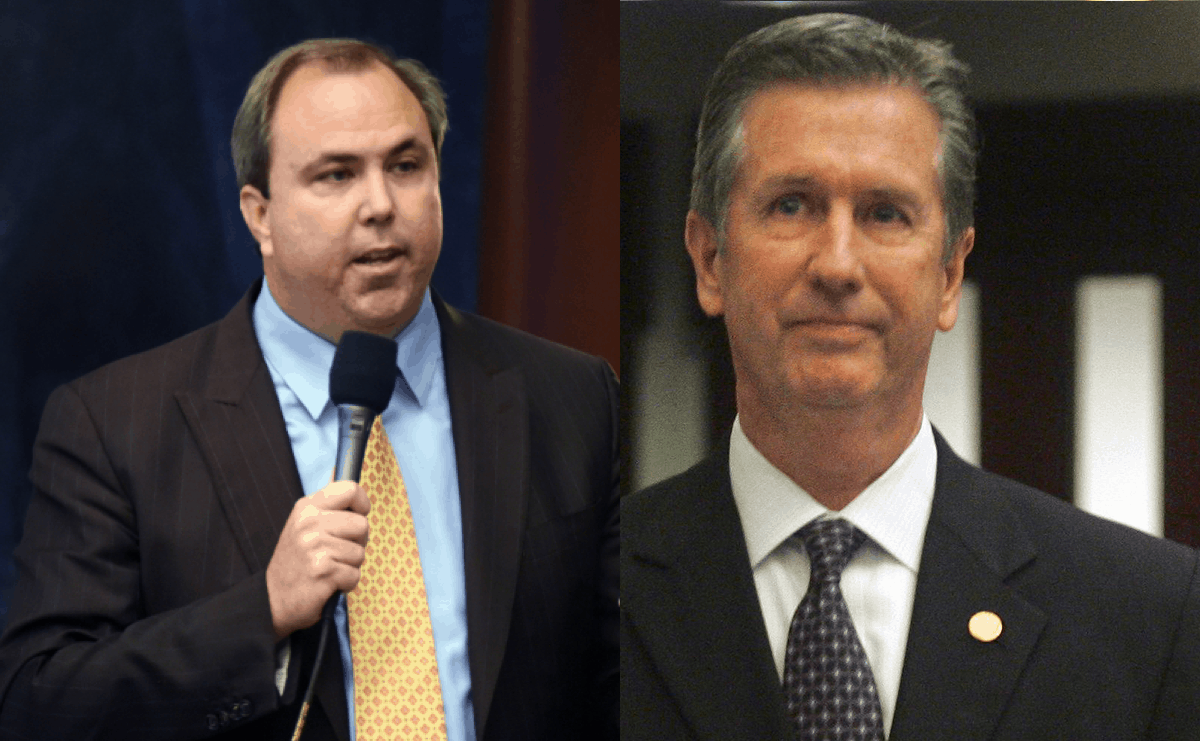 Sarasota and Bradenton area pols served in House together.
Republican Party of Florida chair Joe Gruters wants Jim Boyd to join him in the state Senate.
Gruters on Wednesday endorsed the Bradenton Republican in Senate District 21.
That's no great shock, as Boyd remains the only Republican in the race. But it's a further sign that the political forces in Southwest Florida and statewide favor Boyd for the seat.
"Jim has a proven record of fighting for the conservative values shared by so many hardworking Floridians all across our state," said Gruters. "From protecting our borders to balancing the budget, I am confident Jim's special brand of leadership will keep Florida on a safe and prosperous path."
Gruters connection to Boyd has been strong for years. Both served together in the Florida House representing the Sarasota-Bradenton area.
Gruters last year ran for state Senate, handily winning in District 23 last year. That district sits to the immediate south of District 21.
Boyd could not seek reelection to the House in 2018 thanks to term limits. He announced last week he will run to succeed Bill Galvano in the Senate.
He warmly greeted Gruters' support.
"As a member of the Senate and the Chairman of our party, I am incredibly honored to have Joe's support this early," Boyd said. "Election Day is more than a year away, and I am pleased with the team we are building just one week into the campaign."
Galvano, who serves right now as Senate President, endorsed Boyd earlier this week. He cannot keep representing District 21 because he faces term limits next year.
And just yesterday, state Sens. Wilton Simpson, Kathleen Passidomo and Travis Hutson threw their support behind Boyd. Simpson will president over the Senate in after the 2020 elections so long as Republicans hold the chamber. Passidomo and Hutson are vying for the leadership position after the 2022 elections.
Boyd faces Democrat Amanda Linton, a Hillsborough County educator.