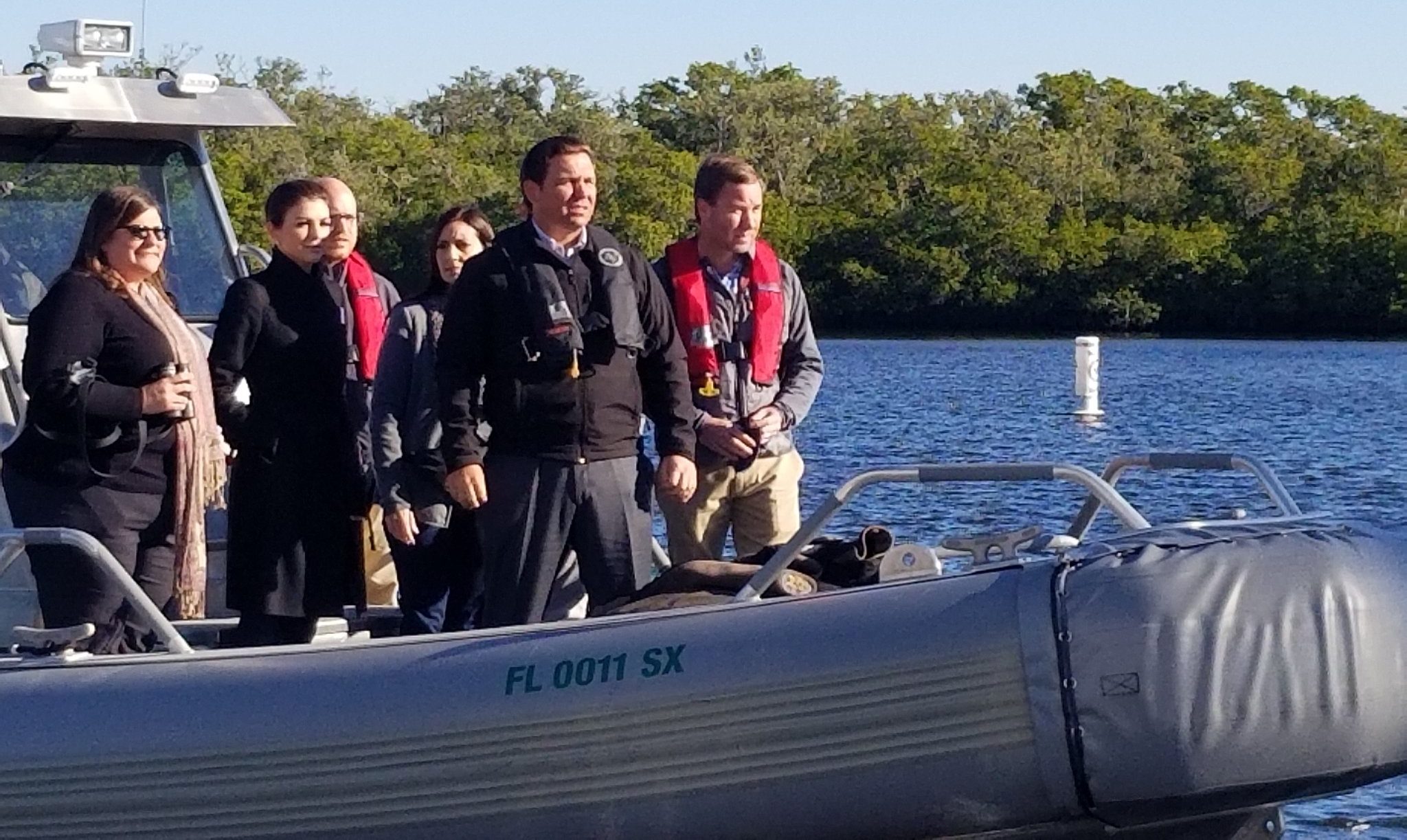 "Let's not hold back. Let's swing for the fences."
Gov. Ron DeSantis says the best thing Florida residents can do to promote water quality is to keep talking about it.
"Keep letting the Legislature know you appreciate the work last session but want to see the momentum continue," he said Wednesday.
DeSantis made the remarks at the Hyatt Regency Coconut Point at the annual Save Our Water summit organized by The News-Press.
That's not far from the Florida Gulf Coast University research station where DeSantis made an early, agenda-defining announcement.
On his second day in office, the Governor issued an executive order calling for $2.5 billion in water quality spending over four years.
At the water summit, DeSantis said the move intentionally signaled that environmental spending would be a chief priority.
"I gave the charge to a lot of folks: Let's just go after it," DeSantis said. "Let's not hold back. Let's swing for the fences."
But he knew it would take more than an announcement. He reminded stakeholders at the summit he could not budget that money unilaterally. It would take the Legislature's support.
Ultimately, the Legislature gave him $32 million more in the first year than he requested.
The push for funding proved successful for a number of reasons, DeSantis said. One was certainly circumstance. Florida last year suffered through red tide and blue-green algal blooms that impacted tourism and a host of other industry.
"It was important not just because we have got to be stewards of land and water here but because it affected the economic vitality and interest of our state," he said.
The Republican Governor conceded his government philosophy doesn't naturally turn to mass spending to solve problems. But he said the broad cross-section of populations impacted by ecological disasters last year showed a need for action.
He also stressed that he in his first year as Governor pushed for more federal action on water quality.
That includes encouraging President Donald Trump to budget $200 million for Everglades restoration, landing Department of Transportation funding to raise the Tamiami Trail and encouraging the Army Corps of Engineers to change discharge schedules for Lake Okeechobee.