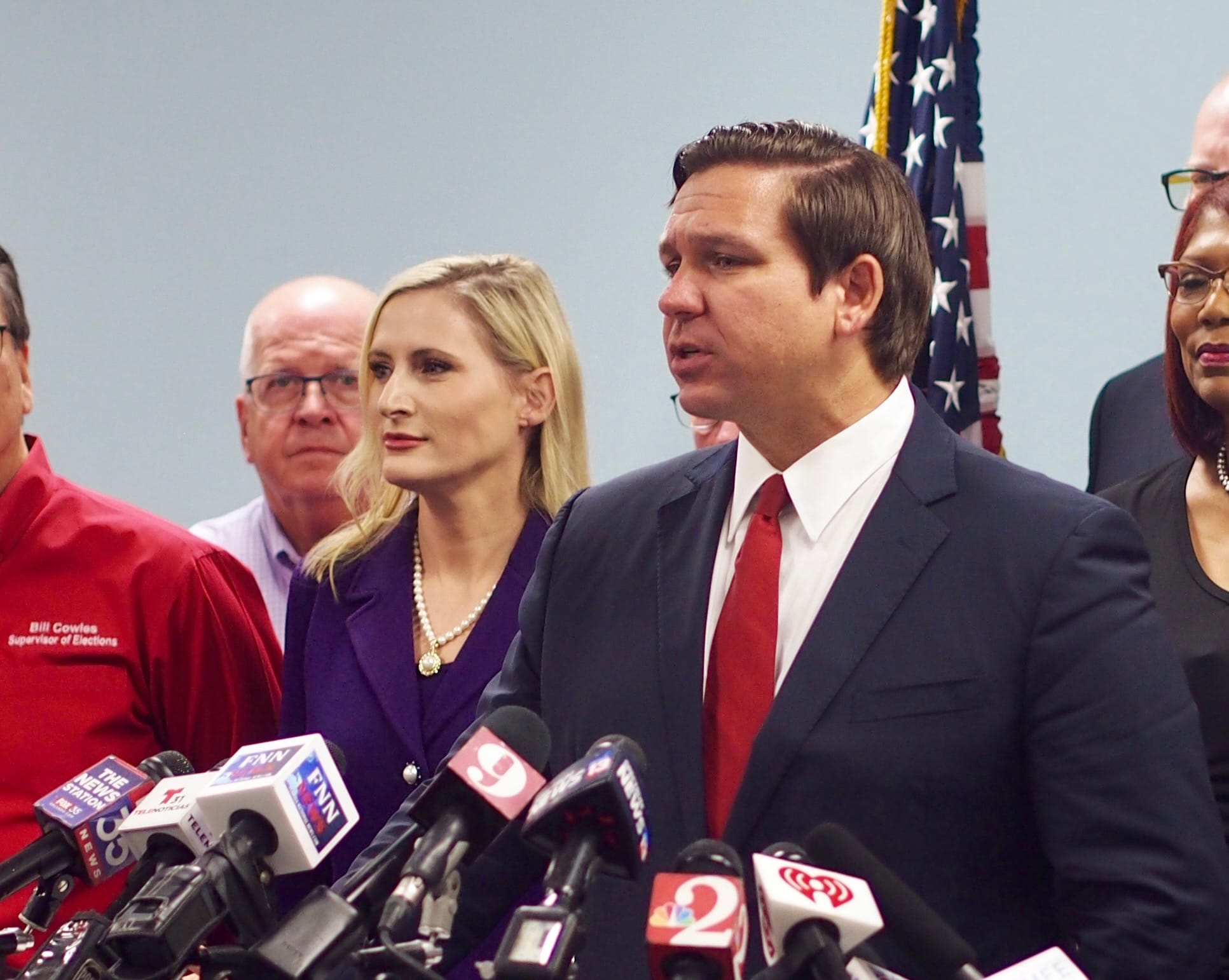 'What I think we should look to do is ... build on threat-assessment.'
Gov. Ron DeSantis doubts that the Legislature will respond to the call from Democrats for a Special Legislative Session on gun violence
The Governor said he would prefer to see the next Session build on his view of addressing threat assessments.
Addressing reporters in Orlando Wednesday after announcing a new voter registration computer system, the Governor expressed no interest or concern for the Florida House Democratic caucus' call on Tuesday for a Special Legislative Session "to address the epidemic of gun violence in our state."
"I think the Legislature is not going to go for it," DeSantis said. "What I think we should look to do in the next Session is to build on what I put forward in terms of threat assessment."
He cited the arrest last weekend of a Volusia County man after threatening to shoot up a school.
"When you are taking these warning signs seriously and you have a system in place that can have the necessary interventions, you know you're in a situation where you can potentially stop some really dangerous people," DeSantis said. "It takes resources. It takes initiative.
"But if you look at that Stoneman Douglas [High School Public Safety Commission] report, they surveyed a lot of these incidences over the last 10 or 20 years. And the vast majority were not just out of the blue."
The Governor did not address guns or the broader issue of gun violence in his response during a question-and-answer period. Those were the key issues Tuesday when House Democrats petitioned for a Special Legislative Session.
"The people of Florida deserve … to live in cities free from the plague of daily gun violence," Rep. Javier Fernández, a Coral Gables Democrat, said Tuesday on behalf of the caucus.
"They deserve to attend gatherings, schools, and houses of worship without a looming fear for their lives and the lives of their loved ones," he added. "And they deserve a Legislature who will do all it can to protect them."