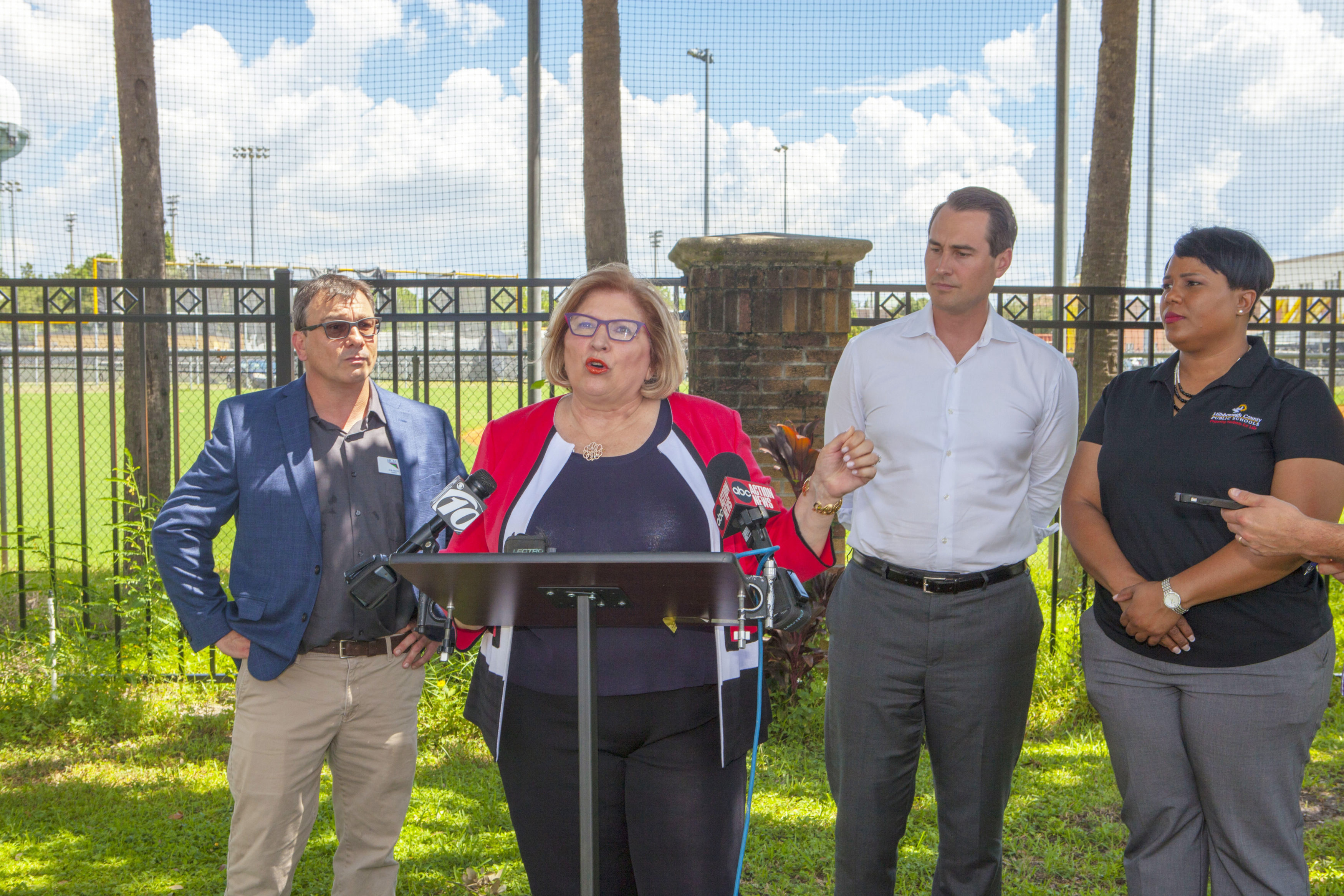 The legislation stalled last year amid questions about the fiscal cost to the state. 
Sen. Janet Cruz on Wednesday filed legislation aimed at providing clean and safe drinking water in Florida public schools. 
The bill (SB 168) is similar to the one Cruz filed last Legislative Session that would have required water filters on drinking fountains and other sources of drinking water at public schools. 
The legislation stalled last year amid questions about the cost to the state. 
This year's bill also requires filtration devices on public schools built before 1986 that might be subject to lead contamination.
The bill notes that any level of lead in a child's bloodstream is unsafe and presents potential health risks. 
This year's bill does come with a price tag. Cruz calls for $3 million in recurring state funding to pay for the water filters. 
Under the bill, districts would be required to use district staff to install certified filters on all drinking sources. Using district staff for installation, maintenance and replacement reduces costs to maintain the safe water standards. 
Each filter must have a minimum capacity of 7,900 gallons to ensure replacement only once annually, which is also aimed at reducing costs. 
Schools would also be required to post conspicuous signs near each school water source that is not a drinking water source with a warning and image that clearly communicates that water from that source should not be used for human consumption or for food preparation.
Schools would also be required to publish on their website a list of drinking water resources on campus, the date the filters were installed, the date filters are scheduled to be changed and the location of each clean drinking water source. 
Clean water in schools has been a top priority for Cruz. Earlier this year she launched an initiative called Get The Lead Out that raised private funds to pay for water filters at 186 Hillsborough County School drinking fountains. 
Cruz's bill analysis last year initially found the cost to the state was "indeterminate." Later estimates put the price tag at $12 million, which assumed filters would cost $400 each and would require changing 2-4 times a year. 
After her bill failed, Cruz and her staff investigated the cost themselves and found that filters would actually cost about $20 each and would only have to be changed once a year, which greatly reduces the fiscal implication to the state.
That reduced cost is reflected in Cruz's bill this year. 
It does not yet have a companion in the House.